Have you been seeing or dating a Gemini man but want to get more serious with him? Perhaps you're ready to take the plunge but aren't sure if he wants the same thing or not. Here are some helpful hints for you to consider.
1. Be Open and Go With The Flow
The Gemini is easy going and wants to let things move forward at a natural pace. This is typically why he doesn't want to be pressured or forced into a relationship. He would rather get to know you for awhile first.
The more you operate on his level; the more successful you'll be with getting him to commit to you. He wants to make sure you're the right woman. Show him how right you are for him.
Try not to panic or get angry with him if he texts you a bunch and then suddenly doesn't for a period of time. On one hand he's testing you and on the other hand (Gemini is a dual personality); he could just be testing his freedom.
Only when he feels free with a person will he feel it's Ok to commit to her. Many women make the mistake of getting upset and giving them a hard time when they haven't responded within a certain amount of time.
2. Keep Being Exciting and Enticing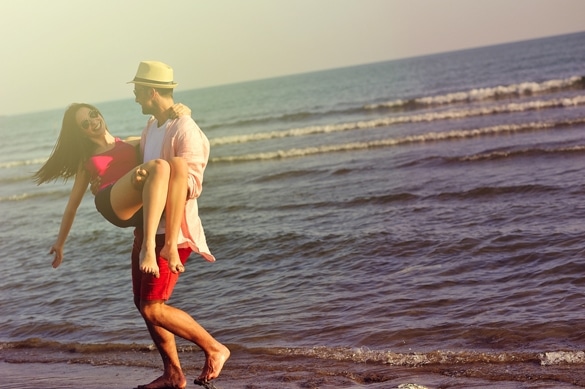 If you've managed to draw a Gemini man in with your charms, intelligence and wit; you'll need to make sure you keep up with that. He gets bored easily and so if you don't continue being who you were when he met you; he could disappear.
He will need you to be exciting, spontaneous, and lots of fun. This keeps his interest and keeps him moving forward in getting to know you. The more time he spends with you; the more he'll get to know you.
Always be truthful with him but try not to be emotional about it. Tell him what you need to in a more logical approach. He'll appreciate it and be able to relate to you much more than he would emotionally.
Try to find lots of fun things to talk about or things that you can actually go out and do together. He's always looking for ways to really enjoy himself and cut loose. If you can help him with that; he'll be grateful.
3. Keep Flirting!
I cannot stress this enough; always flirt as much as possible with your Gemini man. If you quit flirting with him; he'll feel that you don't care for him anymore or are bored which will lead him to become bored himself.
It may seem tiring at times to keep up with him but if you keep the flirting going as much as you can; it will keep him around for the long haul. He wants to feel good about himself and who he is when he's with you.
This gives him reassurance also that you're someone that he wants to spend lots of time with if not forever. So turn up the heat a bit and keep things spicy with your Gemini guy.
Touch or hold his hands, kiss him, if he'll allow it; grab his rear end (or slap it). Just keep the passion alive. Things will go much more smoothly if you can learn to keep the flirty side of yourself up for him.
4. No Expectation
Nothing will kill a relationship faster than expectations that are not met. It's especially true when it comes to a relationship with a Gemini man. If you have expectations; throw them out the window now!
If you expect certain things from him; I think you'll find frustration, disappointment, and perhaps a break up. Gemini man lives his life every single day as it comes. He doesn't plan things out.
When you come in and try to plan his life for him; you may find lots of resistance. He sees this as pre-meditation and that's never a good thing. Expectation means that if he doesn't do what you want when you want; you will be hurt or angry.
The last thing you want to do is open the door to your own feeling this way. It's typically better to only expect him to be himself. If you allow the relationship to be what it is without labeling or trying to hurry; you may have great success.
No amount of pushing or expecting him to go faster will help you in your quest to get commitment out of this man. Be very careful and try to let the relationship develop each day at a time. You may find that this way will make you less vulnerable.
5. Give Him Space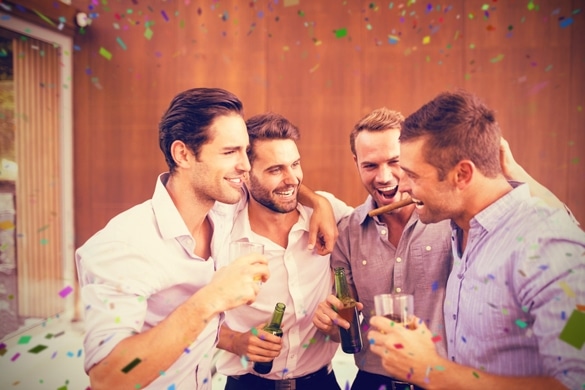 Gemini man will always want a bit of wiggle room in which they can spend some time alone or with friends without you. It's not that he is sick of you; it's that he wants to be himself by himself from time to time.
It's a way of checking in with himself and stretching his freedom. If you allow him to do this without giving him a hard time; he'll really appreciate you. In fact; it would be even better if you want to spend time without him as well.
Spending some time with your own friends or alone doing your thing will give him the security that you're not going to be jealous and possessive of him. Maintaining trust in him will make him feel much more willing to commit to you.
This is one of the things he looks for when he's trying to decide if he wants a full committed relationship with someone or not. It may help to make sure that you keep yourself busy. Laziness is a turn off for him.
Gemini has a taste that can be hard to match. To find out more about what he may want; click here now. This may help you to figure out if you're what he's looking for.
Share your story (or situation) with our community in the comment section below (don't worry, it's anonymous).
Wishing you all the luck of the universe
Your friend and Relationship Astrologer,
Anna Kovach
HOW TO ORDER MY "GEMINI MAN SECRETS" GUIDE?
Click this link here and when you scroll down to the bottom of the page click "ADD TO CART." Once you complete your order, you will gain INSTANT access and can start understanding your Gemini man within minutes. You now receive 4 amazing guides PLUS my "VIP CONSULTING" to ask me anything — all for the price of just 1 guide! My Gemini Man Secrets helped THOUSANDS of women like you…understand, attract AND keep their special Gemini man, I'm sure it can do the same for you, too.
---
---