Are you having some trouble in paradise with your Gemini man and not really sure whether he's done with you or is just maybe pulling back a little? Here are some signs to look for that can help you figure out which one it may be.
Not Very Subtle About It
The good or bad news however you choose to see it; is that the Gemini man isn't subtle when it comes to letting you know he doesn't want to be with you anymore.
He will just go ahead and stop calling you, stop spending time with you, and stop trying to reach out. He'll stop answering your calls and/or texts. I'm not talking about for a day or even a week. I mean if he stops entirely; you know he's done.
No amount of texting him or trying to call him will get him to return. He typically knows what he wants and what he doesn't want. That means if you want to try to get him back; you'll have to let some time elapse and let wounds heal.
He isn't likely to hop right back into a relationship with you if he's broken it off. If you've gone a week or more and you haven't heard from him; that's his way of breaking it off.
If you live together it's a bit trickier. He'll just do everything he can to avoid you until he moves out. He'll go to a friend's house or spend time with family. Whatever he can do to not have to be around you is what he'll do.
Long Term Relationship Woes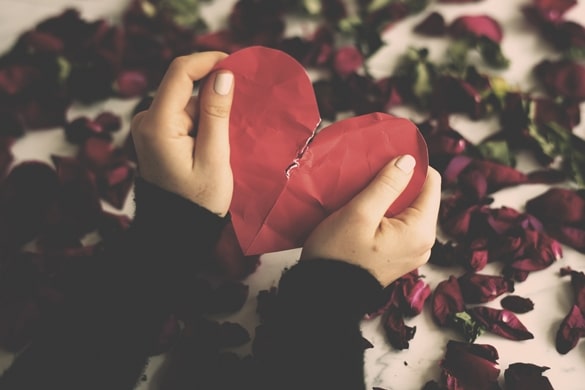 If you two have been together for a long while; chances are; he'll just out and out tell you if he thinks he wants out or that it's over. He won't want to play any childish games. He'll want to be direct.
He may also do it in a quick like manner. He isn't into dragging it out any longer than necessary. So if you've been with this guy for a while; he'll probably just go ahead and tell you it's not working out for him.
There won't be any guessing. If he's immature then he may play some head games or make up stuff in order to get out but if he's mature and been with you for awhile; he'll tell the truth.
It will depend on how matured he is and the length of time you've been together. If you two live together; he'll either ask you to move out or he'll go ahead and move out. When he's done; he's done.
Again, only time to let things heal over and let him see you differently may change his mind. Otherwise, there may not be a good chance of getting back together. It always depends on the situation; of course.
He May Make Remarks
Sometimes Gemini men can say mean things in order to get you to understand they aren't into you anymore. Saying something that is hurtful about your intelligence level or something will for sure make you understand.
If you don't after he says horrible things to you; he'll continue with picking at your self esteem. He won't have time for what you need emotionally either. If you need him to hold you after a bad day; he'll purposefully blow you off.
He may not want to be intimate with you either. He'll do his own thing and cannot be bothered with anything you want and/or need. He'll just completely ignore you. This means no talking, no touching, no contact.
It's easier for him when you don't live together because then he can basically mute you in every way possible. If you do happen to live together though; he'll shut you out in ways that he can thus ignoring you.
Rude remarks typically happen if things have been building up and he hadn't yet told you that he would like to break it off. Immature versions of Gemini men can definitely do this type of thing to hurt you.
Cheating Could Happen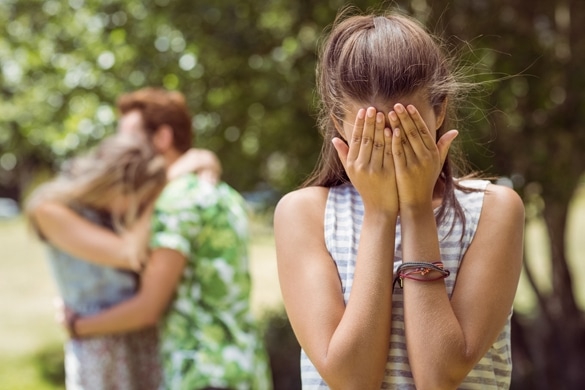 This is the darker road that a Gemini man may opt to do. He will always be a flirt no matter what the situation. However; if he feels he's over you; he'll go ahead and move on without saying anything to you.
This also relies on length of time as well as maturity level. If he is immature; he'll do what he wants and justify it later on. If he is grown and has learned much about life; he'll just be honest with you.
He may actually tell you that he's seeing someone else or is having sex with someone else in order to make it clear to you that he's not 100% with you anymore if at all.
This is an unfortunate thing that may happen with a Gemini man who feels there is no chemistry with the woman he once loved. If he doesn't say anything right away; you'll notice that he doesn't want to be intimate.
He'll pull back and make excuses not to be near you or intimate with you. This is a sign that he's either cheating or he just isn't "feeling it" anymore with you. It's a very sad process but a red flag for you to be aware of.
Never a Guarantee
Getting involved with a Gemini man is risky business. There is never a guarantee that it will last with him. Then again, there never is with anyone at all. However; he can be picky as well as flaky at times.
Truly it depends on each individual Gemini man as far as how the will react but all of these signs are sure fire for you to follow in figuring out what he may do or say if he feels it's over or that he's even considering it.
Click here to learn more about the elusive Gemini man. Maybe it will help you to figure out better who he is before you become involved with him.
Share your story (or situation) with our community in the comment section below (don't worry, it's anonymous).
Wishing you all the luck of the universe
Your friend and Relationship Astrologer,
Anna Kovach
HOW TO ORDER MY "GEMINI MAN SECRETS" GUIDE?
Click this link here and when you scroll down to the bottom of the page click "ADD TO CART." Once you complete your order, you will gain INSTANT access and can start understanding your Gemini man within minutes. You now receive 4 amazing guides PLUS my "VIP CONSULTING" to ask me anything — all for the price of just 1 guide! My Gemini Man Secrets helped THOUSANDS of women like you…understand, attract AND keep their special Gemini man, I'm sure it can do the same for you, too.
---
---