I sometimes get emails from women who get together with a Gemini man who will text her a bunch at first then suddenly goes cold with it. Why does he do this? Are you asking yourself "why my Gemini man stopped texting me?". 
I completely understand and feel for you. When a Gemini man ignores you, it's for a purpose. I want to help you out so keep reading to learn more about what his reasons are and what you can do about it. 
He's Just Busy
Gemini men often have several irons in the fire. That means they are very busy men. They like to have lots of different things to do in order to avoid facing boredom which to them is like facing doom.
He will work a whole lot to make his career successful, to earn as much money as he can, and of course to make sure that he has no time to be lazy or bored. That being said; this would be one big reason why he may not get back to you very quickly.
He goes through phases with things like texting or even messaging via social media. He will be hot and heavy sometimes. This will give you the impression that he is incredibly romantic and adoring.
Then he becomes busy with other things and doesn't find the time to message you like he used to. That doesn't he's gone cold or that he isn't interested anymore. It can sometimes but most of the time doesn't.
Try not to take it too personally when he does this. As long as he DOES actually get back to you at some point; it shouldn't be too big of an issue. If you freak out on him over it though; you may regret it so be careful!
If you're finding yourself saying "my gemini man stopped texting me" a bit too often then you may want to reconsider whether or not he's the one for you.
He Is Uncertain How He Feels About You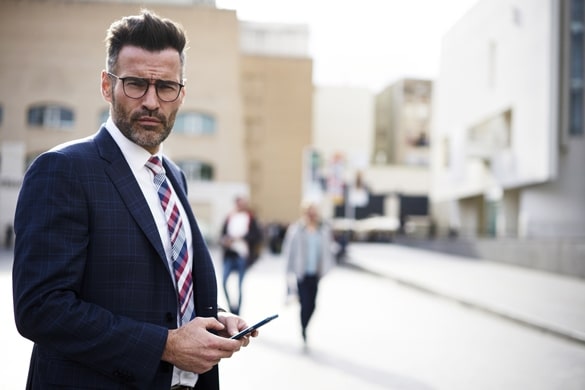 It is possible he's spent some good time with you but is now assessing how he really feels on a deeper level. This would make him go from hot to cold on you. This is the time that he'll try to find out what he wants.
He will take time to himself, he will make excuses as to why he can't meet up with you, will blow off your texts, and may blow you off on social networks as well. Again; don't assume anything yet though.
He pulls back when he isn't sure of what he wants, how he truly feels about you, or is afraid that it's moving too quickly. These reasons will make him gun why with you and will cause him to not reply to you right away if at all.
If he does actually like you or has deeper feelings though; he will come back around when he feels ready to do so. This is when he'll text you back, ask you to hang out, or do something fun.
It's only if he isn't ready for a relationship or isn't that into you that he will blow you off entirely. So going a day or maybe several without him responding doesn't mean he's done.
However; you'll need to decide how long is too long though if he contacts you in less than a week; you're probably ok. It's when he goes longer than that where you have to reconsider pining over him.
He Isn't Ready to Commit
This is definitely one possibility with a Gemini guy. He already takes his sweet time when he's dating to figure out if he wants to take it further or if he wants to have fun for as long as he can.
If he feels that you're pushing for a committed relationship that he isn't ready for; he'll start backing off or pulling away from you. This will mean he starts to cool down where texts are concerned as well as phone calls.
Typically if he isn't really ready for a relationship; he won't try to push things forward and he may actually open up and tell you that he isn't ready for it. If he does; believe it. He's not telling you that for any other reason than truth.
I have many women that write in that seem to think that even though the guy tells them they aren't ready; that maybe they still are. No, they aren't.
They may still have sex with you and spend time with you but if they say they don't want a relationship; they absolutely mean it. You will get yourself hurt if you believe otherwise.
Alternate Reasons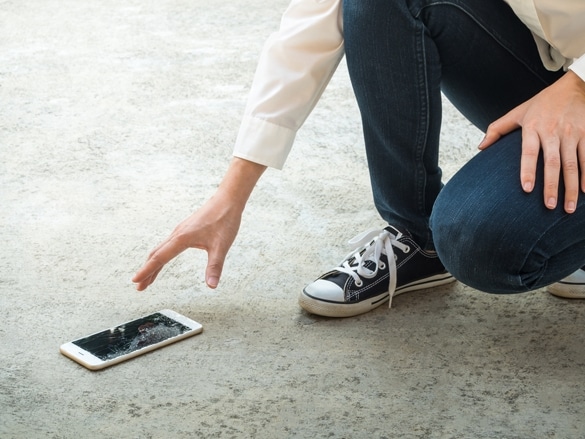 There are always things that can emerge to cause anyone to not answer texts messages as quickly as they normally would. He could be sick, his phone could be dead, he may have left his phone somewhere, or he perhaps didn't get your text.
There are many other reasons outside of him not being interested that it's not in your own peace of mind to assume that it's because he doesn't want to talk to you. Gemini men have busy minds. 
If you're asking " why is my gemini man ignoring my text", you've got to realize that he's not like all other guys. When a gemini man ignores your text, stop and think about things before you freak out. 
He has 101 things going on in his head at almost all times. Due to this; he'll often have his head elsewhere and could just simply forget his phone or forget to text you back after he has read your message.
It isn't helpful for you to assume that he's ignoring you when he more than likely isn't. It CAN happen but much of the time; it's simply not the case. Until you have the answers from him directly, try not to worry so much.
Gemini men like to go out with friends a lot just as they like to spend a lot of time at home by themselves. Whatever the case may be; it won't do you any good to panic and worry about what he's thinking or feeling.
What To Do When Gemini Man Ignores You
Now that you have some ideas about when a Gemini man ignores you, you need to know what to do. I can help you with that too. My advice to you is not to give up right away. 
When you're thinking "why is my Gemini man ignoring my text?", stop and try not to react. It's going to take something you may not be familiar with in order for things to go successfully.
Wait him out and you'll get the answer as to why he didn't respond. Of course if he goes longer than a handful of days; then something could be amiss and you could start to speculate maybe he's done.
Be patient and don't hold out too much expectation that way you won't be disappointed. Let him come to you. When you leave him alone, he'll often want to chase you. 
Now you know what to do when Gemini man ignores you. You can either ignore him back or you can do what I just shared with you. 
Read next: 6 Tips to Get Your Ice-Cold Gemini Man to Text You Back
Conclusion
Get to know your Gemini man and what he likes.  It may help you to know what he's into so that you'll know what he may put off messaging you back for. Click here to learn more about what Gemini men crave.
Knowing him helps you to know better as to how to respond to him. When a gemini man ignores your text, make him wonder what you're up to by not saying anything to him again for a while. Let him sweat it out. 
Gemini men can be complicated but they can also fill your heart with joy. Texting shouldn't ever be the main source of your communication. It's easily misinterpreted as is whether or not someone gets back to you.
Sometimes he doesn't text back right away from being busy and sometimes if you aren't replying or asking him a question, he doesn't feel motivated to text back. 
He's a man and they are different from women. Women are more emotional and tend to rely on keeping up with their guy. When their guy doesn't get back to them quickly, they worry. 
That being said, you've got to try to think from his perspective. If you can think like a guy, you might understand what is going on better and know how to react properly. 
Speaking of Gemini man, I have something really cool to share with you. Did you know that sensational and brilliant Chris Pratt is of the Gemini persuasion? How awesome is that?! 
Did you get a Gemini man to stop ignoring your texts? How did you do it? Share with me your experience. 
Share your story (or situation) with our community in the comment section below (don't worry, it's anonymous).
Wishing you all the luck of the universe
Your friend and Relationship Astrologer,
Anna Kovach
---
---