Are you finding yourself interested in an intriguing Gemini man but not sure if you should be trying to chase him or if he'd rather be the one to chase you. Do Geminis like to be chased?
The Gemini man can sometimes seem confusing and he can be hard to read. I do want to share some information with you that I think will help you answer your questions. Keep reading to learn what may help you with your Gemini crush. 
Gemini Men are a Different Breed
The Gemini men are not excited and turned on by the prospect of commitment. He knows that takes a great deal of work and it also takes a whole lot of compromise.
They don't like giving up personal time or space to anyone else. This makes them pull back a bit when it comes to getting serious. The other thing is; they prefer women who are independent.
He tends to look for a woman that doesn't really NEED him. He'd rather be with a woman that wants him but doesn't need him to make her life complete. As such; if you were to try to chase him; he may not respond well.
Do Geminis like to be chased? That's a complicated question now isn't it?! I have some advice for you to figure your guy out though. 
All Gemini men react differently but many of them will tell you if you asked them; they prefer to be the pursuer. A woman who chases them comes off as clingy or that she doesn't have other things going on in her life.
The idea of a woman that makes her Gemini man her top priority scares him. He wants attention but he wants her to have her own dreams, goals, and times where she's going to go do her own thing without him.
When a woman tries chasing him; he feels like maybe she has nothing going on and therefore is trying to make him her main object of affection. There are a few Gemini men that may enjoy the thrill of playing hard to get but most do not.
Gemini guys can be quite frustrating at times but man when they are good, they are fantastic! Just throwing that out there for you. It's something that should give you a bit of hope and desire. 
Eagerness Kills It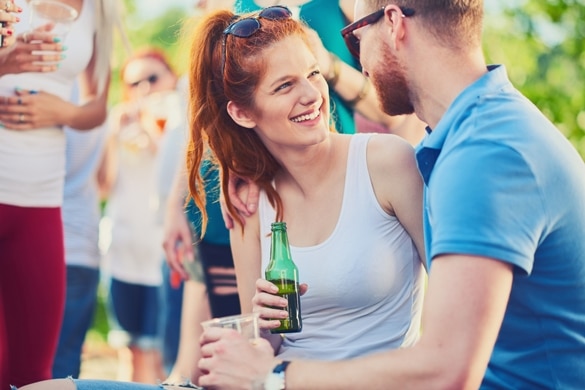 The Gemini man wants more of a balanced situation. He'd rather do it the old fashioned way where there is courting involved rather than one chasing another. Not to say he won't chase you but you'd have to be pretty special.
When you seem overly eager to be with him; it will turn him off. Again, it's that mentality of wanting a woman who has her own life going on and doesn't need him to complete it.
There is nothing wrong with letting him know that you're interested and even maybe asking him for a coffee. However; if you come on too strong or make it seem as though you've got to have him; he'll run in the opposite direction.
Treat the situation as though you're alright with letting time dictate how things will play out naturally. Be more spontaneous and open to what may come your way. That will be far more refreshing and exciting!
Do Gemini guys like to be chased? It depends on him and it depends on what he has going on in his life. It may also depend on his moon or rising sign as well. 
I tell you what, try to let him know in some way that you're interested in him and then let him do the rest. If he's interested; you'll know it as he'll make it fairly obvious to you that he wants to know you more.
Remember to not give yourself away. Be mysterious and intriguing. He wants to figure you out over time and there is no better way than by being friends first. He'll ask questions to know you over time. 
Be Friends First
The best approach to getting a Gemini man to come calling is to be his friend first. This way you are able to get to know him, know his likes, know his dislikes and get the "inside" information you want.
Since not all Gemini men are the same; this will help you to figure out which type you've got and what you can do about it. You can figure out if he's the type that would prefer a woman be bold with him or if he prefers a woman for him to chase.
Having some of that information is definitely helpful. Also forming a friendship first will actually make things far easier communication wise. You two can get to know each other and figure out if you're actually compatible or not.
Gemini men are slow movers and will prefer to be friends first with you until he can fully assess if you're the type of woman he wants to try dating. He isn't thinking about marriage or commitment.
He's thinking about whether or not he can DATE you. Only after he's dated you for what he feels is a significant time will he decide whether or not it can go further than that.
While you're still unattached to each other though; just be friendly. Keep things light and airy with him. Be funny and show him WHY you would be a good match for him.
Do Gemini guys like to be chased? Well, that depends on a few things and you'll need to learn who he is and what he likes. 
If you are able to find out what he's looking for then you'll know whether or not you're what he wants. If you are then you can start slipping him hints that you're interested in more than friendship.
After he's made aware you like him; allow him to handle it from there. After all; he has to decide whether or not he actually wants to pursue you. If you are what he wants; he'll make you pretty aware of what he's after.
Read next: What Do Gemini Men Find Attractive?
Pay Attention To His Moods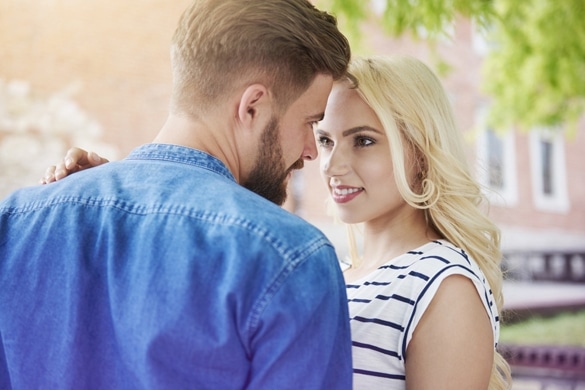 I cannot mention this enough because truly it plays a HUGE role in who a Gemini is and how they act at any given moment. Gemini men are moody and you never know what mood you will get.
He could be the type that likes to be pursued one day but then a day or two later he decides he doesn't like it. That means that what he chooses could go either way. That being the case; the best thing to do is let him pursue you.
While it may start out cool and fun to pursue him; he may decide via mood that he isn't into it and then you end up hurt when he lets you down telling you he's not into that.
He may not even tell you anything. He may just disappear altogether thus leaving you very confused. So it's best to do it his way and let him come after you so. 
The guy that swings back and forth can be hard to read. However, with time you can absolutely get to figure out what his moods are and what you can expect from him during that time. 
There may be days where he wants to be the one coming after you full throttle and wants you to be mysterious or quiet. There could also be days where he plays the mouse and wants you to be the cat.
It's all in who he is as a whole and what types of things he's into. It's fairly simple but it does require you to do a little bit of detective work. If you're not afraid of that then go full speed ahead with seeing who your Gemini is. 
Conclusion
So, does a Gemini man like to be chased? It depends on the woman and the circumstances. It also rather depends on what mood he is in at any given moment. 
One mood may dictate a good chase from him and in the opposite mood, he may expect you to reach out to him and do the initiating. This is something you have to learn about your Gemini guy.
Click here to learn more about how Gemini man acts. 
Speaking of whether or not a Gemini man likes to be chased, you probably didn't realize that the superstar and super cute actor Joshua Jackson is a Gemini! How do you like that?! 
Hopefully this article helps you figure out what you can do to try and get the Gemini man's affection.
Did you chase a Gemini man and actually win him over? What did you do and what did he respond well to? Please tell me! 
Share your story (or situation) with our community in the comment section below (don't worry, it's anonymous).
Wishing you all the luck of the universe
Your friend and Relationship Astrologer,
Anna Kovach
---
---