Is your Gemini man being rather icy toward you? Maybe he's avoiding talking to you or being around you? Here are some things for you to keep in mind when this sort of thing happens.
Appealing to his Ego
This may sound a bit strange but if you're Gemini man is upset with you over something; you can try stroking his ego a bit. If you flatter him enough; he may actually forget that he's mad.
Of course this will only apply if he's not deeply hurt or justifiably angry over something that was seriously done or said. So keep in mind that this will likely only work if it's something that wasn't a big deal.
Send him a text telling him how hot he is or how sex he makes you feel. That's a text he won't be able to resist. If he does; send him a racy pic of yourself. He'll respond to you.
If you live together, walk out to talk to him completely naked or dressed in a naughty nurse uniform. Sex will distract him and he'll lose his sense of being upset with you.
Now if he does mention that he's still upset about what happened even after you've gotten him to calm down; you'll need to go ahead and talk it through. If it was your fault then by all means apologize and promise not to do it again.
Giving Time and Space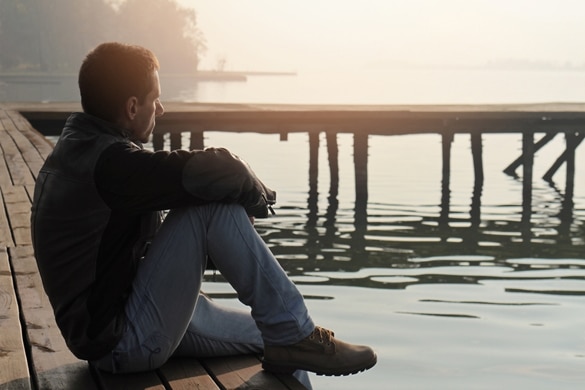 Some Gemini men actually will want personal space and some time to think things through. Unless it was something severe; he should get over it fairly quickly as long as you express your apology if it was your fault.
Gemini men do not hold grudges. They don't have the time or want to waste the energy on such a powerful emotion. That being said; he'll work past whatever this is unless it was something unforgivable.
Whatever it may be; it will always still depend on what specifically happened between you two. Trying to coax him into talking if he isn't into doing it will probably only exacerbate the situation.
So if he goes quiet after getting upset; let him have a little wiggle room to go think about stuff. Chances are; he'll get over it quickly and start focusing back on other things that are going on in his life.
While you're still getting to know him; you can actually go for the gold and ask him how you should respond should he ever get angry with you. That way you sort of have a heads up on what to do.
He isn't much of a talker where emotions are concerned so getting right into it will not help you with him. He may shut down further and cause more problems going forward.
Again, just back off and let him come to you when he's ready to either talk or move on from it.
Do NOT Confront Him or Be Aggressive
The worst thing you can do when you're upset with your Gemini is be aggressive toward him. This will definitely upset him and maybe even turn him off to the relationship.
Also if he's already upset, going at him aggressively will make him shut down or it will make him want to leave. He isn't into drama or deep emotional turmoil. He doesn't deal with it very well.
It will cause him to absolutely run in the other direction which is something you do not want to happen. If you really love him; you're going to need to calm yourself down and wait.
It's not just about getting him to talk; it's about giving him time and giving yourself time. This will naturally cool things down between you. If you're still upset with him; you'll need to go at it intellectually.
He far better responds to intellectual conversations that are calm and collected. That's the only way that communication works with the Gemini man. If you yell at him or belittle him; do not be surprised if you get the silent treatment; if he even stays.
An Alternative Method
If he insists on being stubborn because he's upset; you can always try giving HIM the silent treatment. When you're quiet and not talking, he'll start to wonder and miss you.
This may make him come running after you wanting to work on things. If you feel bold enough and sure of your love; go ahead and give it a try. Sometimes it's a good thing to get a Gemini man to run after you.
It may help to teach him how he should treat you. Perhaps it'll help communication be opened up further than it was before. Again; each Gemini man is different so you'll need to be sure he isn't the type that will leave.
There is always a risk that if you give him the silent treatment; he may think you don't care or you don't want him anymore thus he leaves the relationship. You have to be sure of how strong you both are before you try something like this.
Patience and Understanding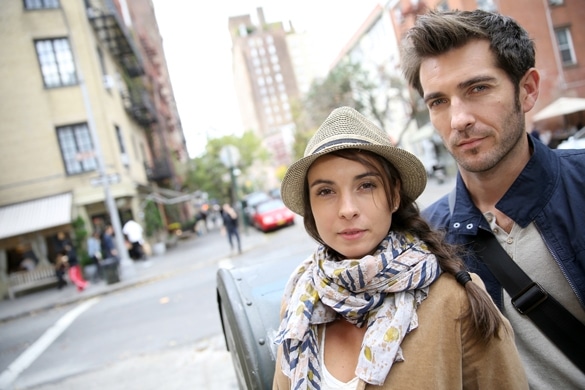 Ultimately Gemini men will require maintenance. No matter how you slice it; you've got to have patience with him and you'll have to give him time or space. Depending on what happened; you'll need to step back.
Get to know your Gemini man better and you'll eventually learn exactly what he needs and what you need him to be as well. It has to be a compromise and two way street or it will not work well.
It may be a good idea for you to learn more about Gemini men behavior in order to help you get a better scope in what the future may bring. Click here to learn more about that elusive Gemini guy.
I really hope that this will help you learn what you should or shouldn't do when it comes to your upset Gemini man. He can be difficult but it's not anything you cannot work past.
Share your story (or situation) with our community in the comment section below (don't worry, it's anonymous).
Wishing you all the luck of the universe
Your friend and Relationship Astrologer,
Anna Kovach
HOW TO ORDER MY "GEMINI MAN SECRETS" GUIDE?
Click this link here and when you scroll down to the bottom of the page click "ADD TO CART." Once you complete your order, you will gain INSTANT access and can start understanding your Gemini man within minutes. You now receive 4 amazing guides PLUS my "VIP CONSULTING" to ask me anything — all for the price of just 1 guide! My Gemini Man Secrets helped THOUSANDS of women like you…understand, attract AND keep their special Gemini man, I'm sure it can do the same for you, too.
---
---