Have you met a Gemini you feel may be the right one for you? Here are some tips that could help you to get him to commit and make you his one and only love for the future.
Give him Space
The Gemini man is a freedom lover. He really does enjoy much time by himself or sometimes with friends. This doesn't mean he doesn't want to spend time with you; he just really appreciates his quiet time.
Understand that this is in his nature. If you do not allow him his freedom; he will resent it and possibly use it against you later. This isn't a man that wants to feel tied down in any way.
If your Gemini man wants to go out and do things without you; don't take offense. It's just his way of getting that time he needs to refresh his mind and feeling that freedom will make him fall for you easier.
Being able to let your Gemini man express himself in the way he needs to will allow him to see how understandable you really are and he'll love this.
Patience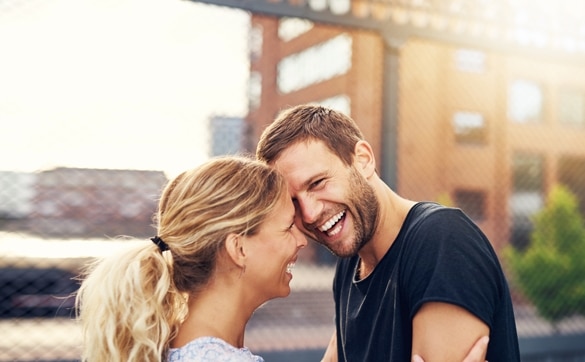 This is one of the Zodiac signs that enjoys taking their time. Much of the time, they'd rather not commit to anyone. However; everyone wants to at some point in time if they find the right partner.
While you may be on fire to get your Gemini guy to commit to you and to finally say those three little words; he's in no hurry whatsoever.  It's not going to be a quick adventure with him. He will wait until he's good and ready.
If you really care for him and want things to elevate a bit; you're going to have to be patient with him and understand that it just takes him more time than other men. Keep in mind; he may be worth waiting for. He could also make it worth your while.
Watching you being patient and waiting for him will help him to secure the fact that you're reliable. It will also make him feel as though you would be a smart choice for him.
Avoid Jealousy
Gemini men as a rule are not typically jealous. They themselves are huge flirts. This means that if they see you flirting with someone, it may actually turn them on rather than make them angry.
This man will definitely push your limits when it comes to jealousy. While he may not be jealous, he will certainly present situations that may make you jealous. You're going to have to be careful with this.
If he gets a scent of you being jealous, he will see this as you trying to tame him or tie him down. He won't tolerate that very well and will cause him to seek attention elsewhere.
If you are the jealous type already, you may have to do your very best to keep it from him that you are. On the other hand; if you are the jealous type; the Gemini man may not be the best fit because he will likely make you angry often with all of his flirting.
Pursue your own Dreams
It really turns on the Gemini man to see his woman have her own goals and dreams to work toward. It makes him feel she's a really good match for him as he himself is very driven.
You don't necessarily have to be a career woman but you should have goals of your own that you're working to achieve. These things should keep you busy and less clingy to him and his goals.
He thinks it's sexy to watch his woman to be very driven. Laziness and lack of energy to work toward life goals will turn him off and he'll quickly turn around and leave.
Being Laid Back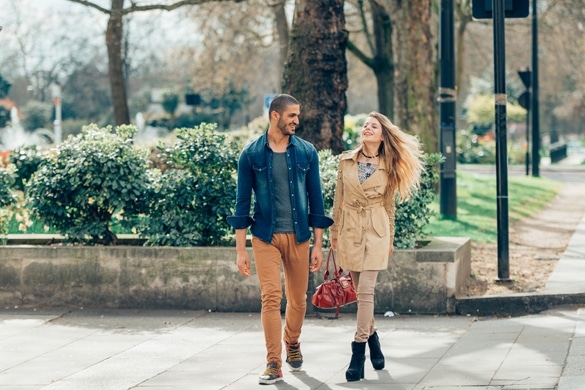 Though the Gemini man can sometimes be irritating with their mood changes; you'll need to try to go with the flow as much as you can. He can change plans or ideas about anything at any moment.
If you stay calm and easy going, this will draw him in more as he sees you as self assured and open. He really adores being around a woman that is very relaxed. Even if you are working hard, you're still relaxed when you're with him.
The goal is to keep things calm as the Gemini man isn't good with emotion or drama oriented situations. He will avoid fights and stress like a plague. If you bring that to the table, you'll find him pulling back quite a bit.
Keep it nice and easy, and he'll see you as someone he wants to take things to another level with. Love is easier for him to bring forward when he feels as though he is at ease.
Entertainment
Boredom most scares this Air sign truly likes to always keep flowing. That means that he will look for things to fill his time. Whether he is with you or spending time on his own, he will always be busy.
With you, try to do things that are really fun and exciting. The more you do this, the more he will enjoy being around you as you help fuel his fire. He's more easily drawn to love a woman who is stimulating.
If you are really falling for a Gemini man, the best thing you can do to keep him on track to falling in love with you is to keep it as enjoyable as possible. Do whatever you have to do to make sure he doesn't get bored with you.
This may seem like quite a bit of work and probably is. Gemini is a high maintenance kind of personality as his demands seem easy enough to him but in reality, it's not easy to keep someone constantly pacified.
If you are high energy, goal oriented, freedom loving, and you don't mind spending time apart sometimes then you may have an easy time getting this guy to fall for you. If you are not, you can still make it work but it will take effort.
There are other facets of the Gemini man that you'd like to know about before you become immersed in a love relationship. I highly recommend Anna Kovach's book. The Gemini Man Secrets is an amazing overview of what you can expect if you truly want to get involved with this sensual air sign.
HOW TO ORDER MY "GEMINI MAN SECRETS" GUIDE?
Click this link here and when you scroll down to the bottom of the page click "ADD TO CART." Once you complete your order, you will gain INSTANT access and can start understanding your Gemini man within minutes. You now receive 4 amazing guides PLUS my "VIP CONSULTING" to ask me anything — all for the price of just 1 guide! My Gemini Man Secrets helped THOUSANDS of women like you…understand, attract AND keep their special Gemini man, I'm sure it can do the same for you, too.