Are you contemplating a breakup with a Gemini man? Perhaps you're wondering if he's going to break it off with you. Either way, you'd like to know what it may be like when or if the time comes. Here are some things to keep in mind.
It will be confusing
Often times, Gemini men will put off breaking it off even though he's very unhappy and wants out. Why? Well, he doesn't like confrontation or dealing with emotions.
This makes him want to put it off or avoid it. Instead, he'd rather cut you off in other ways to get YOU to get tired of him and want to break it off with him. If he does manage to break it off, it will be a strange and painful experience.
Gemini men often cannot deal with the emotions behind a breakup and thus will tend to keep checking on you to see if you're alright. He'll tell you that it's over but then keep calling you or texting you.
Rest assured ladies, if he broke it off, he is DONE. Just because he keeps calling or texting does NOT mean he wants to get back together. It's simply his guilt that keeps worrying about what you think of him.
He also doesn't want others to think he was a horrible guy for breaking it off with you. So he'll keep checking on you so that he can show others that he cares and isn't being mean.
Even if he was mean to you, he will never let it appear that way and certainly doesn't want to look like a Villain.
All of this makes a woman very confused and uncertain whether he truly means it when he says he is done with it or not. I can understand why it would feel this way.
Just keep in mind that if he does this, it's to ease his own mind, not because he wants to make another go of it with you. Try not to let yourself believe anything else otherwise, you'll get double the hurt.
He treats you miserably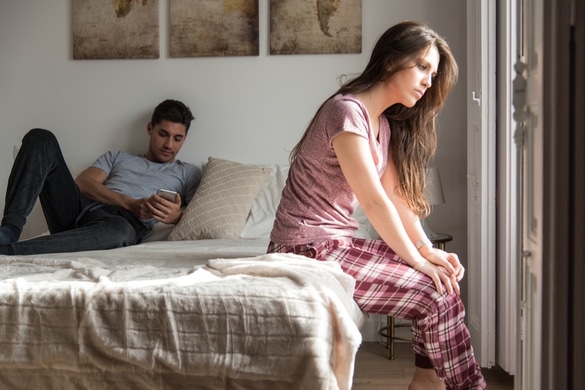 Before he reaches the point of departure, the Gemini man will first give signals like spending less time with you, stop calling, stop texting, and stop answering your questions.
He'll find reasons to not be available to you or for you. Again, this will be confusing because after he does break it off, he'll do all these things again as though nothing happened.
It isn't to get you back though. It's to make him feel better about having broken your heart. His overcompensation of affection makes him look like a good guy who feels horrible for having ended it.
Do not buy into his guilt trip. If he was ok with treating you this way while you were still in his life, he doesn't deserve to have you back. He doesn't deserve your time or your affection.
He may also say really nasty things to you when he wants to break up. That also has something to do with trying to get you to do the deed and end it. It's better for him if you do it because then he looks like the good guy.
Honestly, if you notice him treating you badly, kick him to the curb but not after telling him how cowardly it was to treat you like that.
Automatic reverse
One of the frustrating things about Gemini is that he has a dual personality. One personality may be done with you and decides to break up with you. Then when the other personality comes out, he feels bad and DOES want you back.
Be prepared ladies, there IS a possibility he may rebound with you. This means he may try to get you back once he realizes what his darker side did. It's almost as though he has a hero and villain inside him.
What should you do? Run! Again I tell you that if he treats you horribly, he probably doesn't deserve a second chance. Then again, sometimes love is so thick that it's hard to say no.
If you find yourself in the position that you cannot refuse his proposal to get back together, be careful and don't let it happen to you a second time. Watch for the signs and don't let him hurt you again.
Guard your heart and make him earn it back over time. Otherwise, you're setting yourself up for being smashed into tiny bits once again as though the first time wasn't enough.
Watch for the coldness, the lack of communication, and nasty comments. If you get wind of any of those things returning, head for the hills and save yourself.
He is craving for variety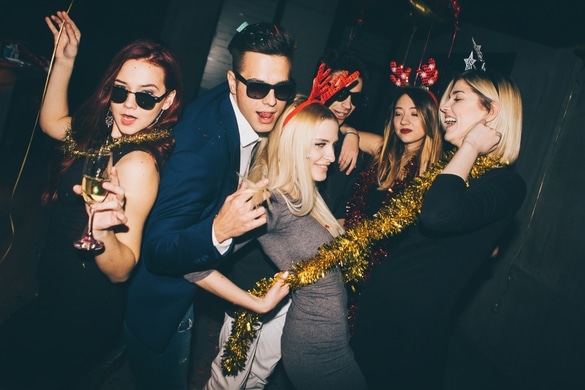 The Gemini man sometimes will end things with his lady love if he wants to be able to plow another woman's field. In other words, to ease his guilt of cheating, he'll break it off, go have his fun, and then try to come back to you.
You should be able to recognize this behavior and nip it in the bud. If he ever leaves and you know it's to go to another woman, don't let him come back unless of course, you don't mind him doing this to you.
All of the things I've mentioned in this article reveals that a Gemini can be very back and forth in relationships and breakups. You'll really need to keep an eye out for how he acts.
Catch the signals before he starts heading down the wrong road and talk to him about things. You may be able to change the path that could be ahead for you and your Gemini man. It's best to fully get to know his behavior.
While he can be hard to figure out, you can definitely see more than you could possibly imagine with the right guidance. Click here to learn more about the types of things Gemini men do.
HOW TO ORDER MY "GEMINI MAN SECRETS" GUIDE?
Click this link here and when you scroll down to the bottom of the page click "ADD TO CART." Once you complete your order, you will gain INSTANT access and can start understanding your Gemini man within minutes.
You will now receive 4 amazing guides PLUS my "VIP CONSULTING" to ask me anything — all for the price of just 1 guide! My Gemini Man Secrets helped THOUSANDS of women like you…understand, attract AND keep their special Gemini man, I'm sure it can do the same for you, too.
---
---