Are you involved with a Gemini man but have noticed that sometimes he's all hot to trot with you one minute but then another time he seems rather reserved or is pulling back from you? Here are the things that could be causing this.
Going Too Fast
Gemini men like to take their time to build a relationship. They are often not commitment oriented in the first place but if they decide on taking that plunge, they want to make sure it's someone who they can rely on.
To really know if the person they are choosing is that right lady; he has to take his time. He'll think things over, weigh his options, and try to make sure that he's on the right track.
If you try to push him too quickly; he will likely start to clam up and pull back. He doesn't want a woman who's going to try to coax him into marriage, a deeper commitment, or getting too close if he isn't ready.
The last thing he wants is to feel tied down before he's ready. He also will not appreciate a woman who comes on too strong or displays clingy types of behavior. If he sees those signs; he will absolutely withdraw.
Not Independent Enough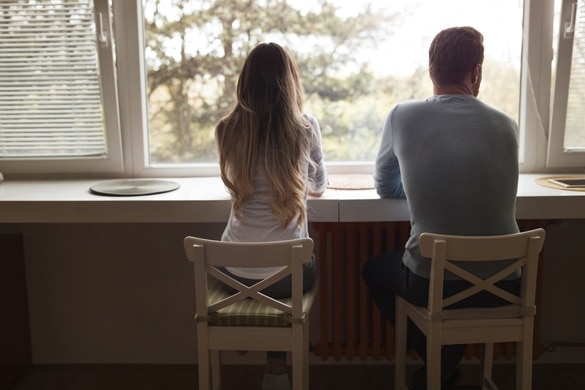 Gemini men are not the type of guys that want to be with a woman who is codependent. He needs a bit of personal freedom where he spends time alone or with other people outside of you.
He appreciates a little solitude or spending time with friends. He may enjoy guys night out or something fun he can do with his friends or family. If you feel he's blowing you off or doesn't want to be with you; he's not the right guy for you.
He isn't doing these things because he doesn't care about you. He is who he is and he really does better with a woman who can hold her own and doesn't NEED him to be with her constantly.
Spending time away from him doing your own thing will win him over better than you making him feel bad for doing things or wanting time alone. He's built a bit different than most other men.
Let him see that you don't need him. He'll be far more turned on and far less than likely to turn cold toward you. He'll keep that heat burning with you and want to find out more.
No Mystery
Gemini men love mysterious women. If he was hot with you and is now starting to cool off with you; it could be that you've told him too much too soon. He doesn't want to know everything about you right away.
You have to give him a bite here and there and make him work for more information. It makes it more exciting for him to learn about you over time. If you've been too up front with all of who you are; he will likely become bored.
Boredom will always cause a Gemini man to scatter. Even if he asks a lot of questions; you can answer them but don't tell him the whole story behind your answers.
Giving him information over time will give you better results at winning the heart of your Gemini man. He'll eat it up and keep him stimulated. Take each day as it comes and let things grow over time.
Pace Yourself
While Gemini men love sex like anyone else; they tend to not make it as much as a priority as some others. He has his own set of rules when it comes to intimacy. If you try to get into his intimacy zone too quickly; he may shut you down.
I'm not saying he's a prude because he's actually very far from it. He loves sex and isn't jealous at all which makes him open to doing things like experimental sex, group sex, or open relationships.
However; if you start wanting him too much all the time, telling him you're feeling deeply for him, or getting basically mushy; he'll see this as you becoming dependent on him emotionally.
The sex, he doesn't mine. The emotions; he won't do well with at all. He has to know you for quite awhile before he's willing to share emotions. Even then; he's not that good at it.
This goes back to him not being into women who are needy. You'd be doing yourself no favor by thinking that you can win his love over by sexing him up and doing it well.
Sex isn't something that will get him to fall for you. When a Gemini man falls in love it's for other qualities a woman possesses such as independence, intelligence, social skills, and spontaneity.
Moods Always Play a Role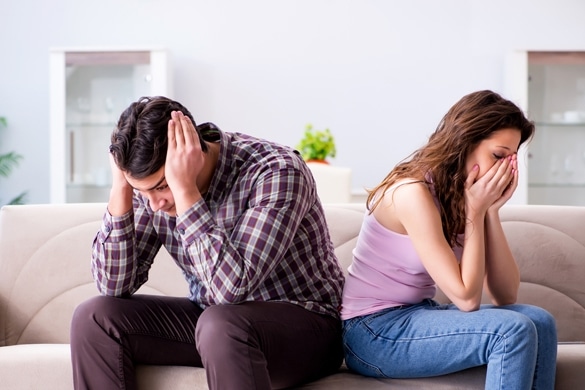 Always remember that the Gemini man has mood swings. He is after all the "twin" of the zodiac. He is one way one day and then different on another day. That means that he could be hot one day and then cold on another.
So this is something that you always have to consider. He can change moods at any time on any day and can make him seem interested or not so interested. This can and will play a huge role in the mood of a Gemini man.
It's always really important to fully get to know your Gemini guy before you make any assumptions. In fact; it may help your relationship succeed if you were to get to know what Gemini men are really like.
Granted; each one will be slightly different but there are some staples that Gemini men do seem to share. If you would like know what those may be; click here to find out more about the Gemini Man.
I truly hope that this helps explain why Gemini men can be rather touch and go sometimes. I realize that it can be rather frustrating. Just remember patience is the key.
Share your story (or situation) with our community in the comment section below (don't worry, it's anonymous).
Wishing you all the luck of the universe
Your friend and Relationship Astrologer,
Anna Kovach
HOW TO ORDER MY "GEMINI MAN SECRETS" GUIDE?
Click this link here and when you scroll down to the bottom of the page click "ADD TO CART." Once you complete your order, you will gain INSTANT access and can start understanding your Gemini man within minutes. You now receive 4 amazing guides PLUS my "VIP CONSULTING" to ask me anything — all for the price of just 1 guide! My Gemini Man Secrets helped THOUSANDS of women like you…understand, attract AND keep their special Gemini man, I'm sure it can do the same for you, too.
---
---