Are you casually dating a Gemini man and wanting to kick things up a notch but not sure how? Maybe you're just friends with one but want to become more with him. Here are some things that may help you.

Patience is a Virtue
Gemini man is one that always requires patience and perseverance. He's one that will take his sweet time in choosing a mate. He is picky, he is isn't ready to dive into a relationship, and he wants to be certain he knows what he's doing.
Much of this has to do with the fact that he's a freedom lover. He really loves spending lots of time with friends or totally alone. It will take someone pretty spectacular to change this.
Even when he does finally get into a more serious setting or even going from friends to dating; he'll take his time to be sure he's doing the right thing. He'll still utilize his freedom to spend some time alone or apart from the woman he's into.
This has zero to do with the woman typically. It's just that he's got to feel free in order to feel completely whole. He isn't one that feels he needs a partner to complete him.
Think of it like this; he's Gemini which means he's already two people essentially so that means he completes himself. So he doesn't really need a partner to thrive as he will completely take care of himself.
That in no way means he doesn't want to have a partner. However; the partner he wants will be someone that is equal to him rather than above him or below him. If you really want to be with this guy; it's going to take time and effort with lots of patience.
Show Him why you are worth His Time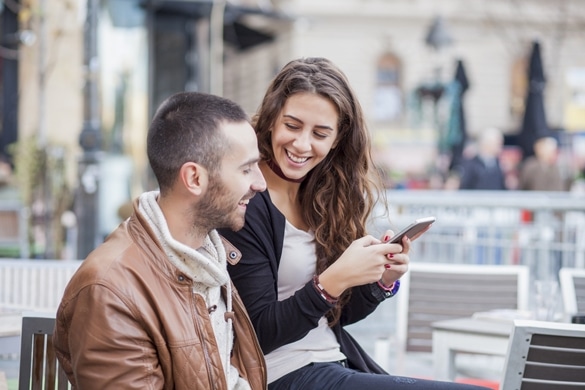 As I mentioned; the Gemini man is rather selective. He wants to be absolutely sure that the woman he chooses will be motivated, passionate about life, and have goals of her own outside of him.
He wants a very self efficient woman that can take care of herself and does not need him to take care of her. He's already doing everything he can to take care of himself and being self sufficient.
Remember, he wants his equal. He doesn't desire to have a woman that needs his financial help or support. He isn't into women who would rather stay home to raise children.
He will likely want children but he will want you to work while you both continue to work and build your future. It's also like he'll want the children to grow up learning how to work for themselves as well.
Independence is the name of the game with the Gemini man. So if you really want to be with him; you'll need to consider if this is something you'll want to do or can do. You had better be authentic though because you will not be able to fool him.
What I mean by that is; you won't be able to pretend that you're self sufficient and that you don't need him until he marries you then you pull a 180 on him. He will divorce you to be certain.
Show him how passionate you are about things in your life. Show him that you do not NEED him but you'd love to have him in your life as your partner side by side. THAT will be what he wants to see.
This will take time though. It's not a fast process with the Gemini. You are not getting commitment out of him until he's ready and there isn't anything you can MAKE him do to go faster.
Relax and Go With the Flow
When trying to win the affections of a Gemini man; you're going to need to relax. He doesn't respond well to drama nor does he do well with pressure. Trying to push him to take things to the next level may actually scare him off.
You can tell him you like him a lot and how you feel when you're with him. However; try not to go too much deeper than that until things become a bit more serious. You'll know because he'll be more about getting to know you at that point.
Try to hold back when you're telling him how he makes you feel. It's not that he doesn't want to hear it; it's that if he isn't yet there with you; it will freak him out and he may flee.
It's not very easy to win a Gemini man's heart to be honest. Once you do get it though; you'll have a wonderful romantic guy who will do anything for you. It's a matter of dancing around a bit, relaxing, letting things flow.
The more you are spontaneous in your plans with him and can actually go with the flow; the more easily you'll be able to get him to want to be closer to you and get to know you.
Intensity isn't what this guy wants at all. He's very easy going and funny. He appreciates a witty woman who can hold her own in conversation and making jokes that bring lots of laughter.
If you are feeling intense feelings for the Gemini guy; just breathe and make sure that you share it with your girlfriends rather than with him. The calmer you are with him and around him; the better off you'll be in getting him for the long run.
Never Lose Who You Are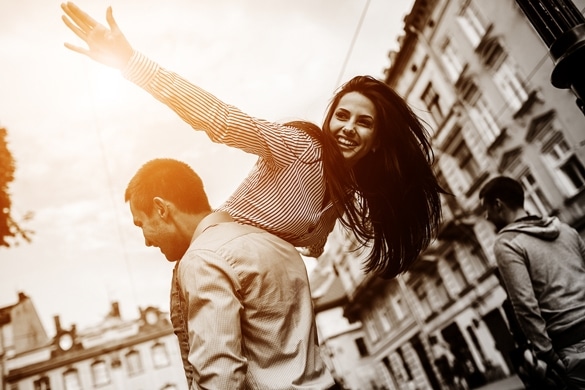 Some people lose who they really are when they fall in love. If you are already the type of woman he is looking for; just calm yourself and keep doing what you love to do most in the world.
He'll appreciate the time he gets with you but he'll love it even more when you aren't dependent on the time you have with him. Click here to learn more about what the Gemini man really wants.
I hope this helps you better understand what you can do to get the Gemini man to want to be closer to you. It won't be easy but with patience; you'll get him!
Share your story (or situation) with our community in the comment section below (don't worry, it's anonymous).
Wishing you all the luck of the universe
Your friend and Relationship Astrologer,
Anna Kovach
HOW TO ORDER MY "GEMINI MAN SECRETS" GUIDE?
Click this link here and when you scroll down to the bottom of the page click "ADD TO CART." Once you complete your order, you will gain INSTANT access and can start understanding your Gemini man within minutes. You now receive 4 amazing guides PLUS my "VIP CONSULTING" to ask me anything — all for the price of just 1 guide! My Gemini Man Secrets helped THOUSANDS of women like you…understand, attract AND keep their special Gemini man, I'm sure it can do the same for you, too.