Are you finding yourself interested in a Gemini man and wondering what it would be like to date him? Here are some things you can expect when you take the plunge to try to win his heart.
Lots of Fun and Excitement!
The Gemini man lives on adrenaline. He literally cannot stand sitting still for too long. He needs to find stimulation to avoid boredom. That means when he dates; he likes to do lots of fun things.
He will want to perhaps do things like skydiving, zip lining, perhaps some other adrenaline rushing type of activity where you both can have a fun experience together.
The more adventurous you are, the more into you he will likely be. He is spontaneous and doesn't like to plan too much. He'd rather fly by the seat of his pants type of thing.
There should never be a dull moment when you're dating a Gemini man. He's funny, he's charming, he's sexy and he will make sure that you're always bubbly happy like he is.
He is also amazing at conversation and being social. He'll make you feel comfortable in any situation that you two get yourself in. He's adaptable to any type of crowd.
No matter where you go; he'll make sure that the two of you have the best time possible.
He Never Gets Jealous or Possessive!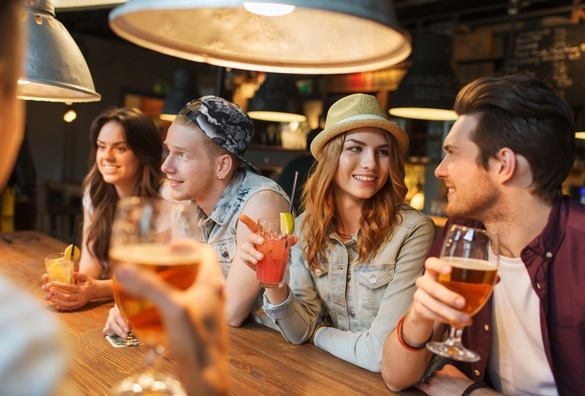 If you're tired of guys that are constantly accusing you of sleeping with your male friends; you're in luck! This guy never gets jealous so you can be cool with your male friends and not have to worry about him ever accusing you of anything.
He loves spending time with his lady but he will not monopolize it. If you want to hang out with your friends, go see family, or even go have a spa day; he'll be more than happy to let you do it without any grief.
He isn't greedy so he isn't going to demand much of your time like some other signs do. He will actually welcome any time you want to spend away from him as he does cherish his own personal freedom.
He isn't about oppressing you or tying you down. He prefers a partner who will be his equal and do her own thing from time to time. So this guy will not get jealous. Even if you flirt; he won't care.
I wouldn't recommend trying to hurt him by making him jealous though because it's likely to backfire and you'll be the one hurt when he doesn't respond the way you want him to. Be careful!
Commitment Takes Time
Just like some of the other male signs; the Gemini man will often take a great deal of time before he'll commit to a higher level. He really likes to keep things fresh and enjoyable in his life.
Commitment means giving up some of his free time. He knows it and it takes the right woman to make him want to surrender some of that time to him. In fact, if you notice he wants to spend more and more time with you; he may be feeling you.
Pay attention to this detail as it becomes important in terms of figuring out whether or not he is falling in love or if he's just not totally into it. When you start noticing him being around more, texting you more, or calling you more, it's him growing with you.
On the other end of the spectrum; if he doesn't spend much time with you or he hesitates to bring you around friends or family; he may not be so into you. Again, pay attention to his actions as they often show you how they feel.
Just be aware that either way; he's likely to make you wait on commitment and maybe even longer when it comes to marriage. However; the good news is; once he does commit or marry you; he's in it for the long haul.
Logical and Intelligent
The Gemini man is very cerebral and will often be able to help you solve any problems you may have. He's there when you need him and he'll shine when it comes to telling you what you can do to be your very best.
He's very well informed, he loves to study things on his own and expand his horizons mentally. This means that he'll often be well versed on many different types of subjects.
Gemini guys tend to think with their brain rather than be ruled by emotion. This is what makes it difficult for them when they are trying to process emotional situations. He'll wonder if it's logical or not.
I would say that if Spock from Star Trek is a Gemini; I would not at all be surprised. He looks for the "logical" in any situation in life. As you know, life isn't always logical.
Being a nice balance with him; you may be able to help him understand his more emotional guide. Just keep in mind that he will first go to logic and you'll need to explain why emotion needs to play a role.
Gemini men also really love intelligent women that can keep up with them. The brainier you are; the better. Sharing information or stories with each other will help keep things fresh between you.
High Maintenance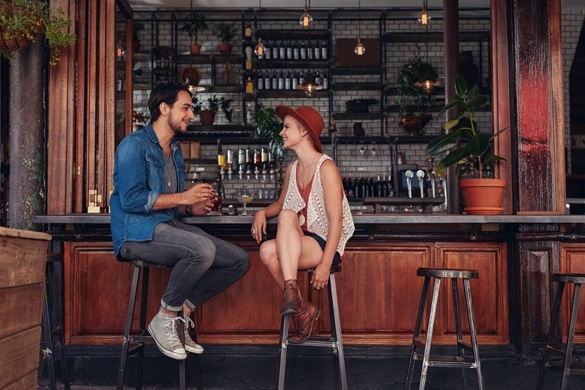 Just know that the Gemini man can seem a bit high maintenance as he requires lots of excitement in his life. If he gets bored; he may want to move on or find other ways to maintain that high in his life.
He likes to get out and be very social so if you're not into being all that social; it may be difficult to adjust but as long as you let him go do his thing; you'll be glad you did.
He's very sweet and will pay you back for being so understanding of his needs and desires. Click here to learn more about Gemini man's needs.
I hope this helps give you a good idea of what it may be like to date a Gemini man.
Share your story (or situation) with our community in the comment section below (don't worry, it's anonymous).
Wishing you all the luck of the universe
Your friend and Relationship Astrologer,
Anna Kovach
HOW TO ORDER MY "GEMINI MAN SECRETS" GUIDE?
Click this link here and when you scroll down to the bottom of the page click "ADD TO CART." Once you complete your order, you will gain INSTANT access and can start understanding your Gemini man within minutes. You now receive 4 amazing guides PLUS my "VIP CONSULTING" to ask me anything — all for the price of just 1 guide! My Gemini Man Secrets helped THOUSANDS of women like you…understand, attract AND keep their special Gemini man, I'm sure it can do the same for you, too.