Gemini men are notorious for being mysterious, but are Gemini men secretive with their women? This has women curious as to whether or not they are lying about what they're doing when they're not with them. Here are some things to watch out for.
More Logical than Emotional
Gemini men aren't easy because they do not deal well with emotions. They have a very hard time processing their own and often times want to deal with it alone rather than with someone.
When their lady can tell something is wrong and offers to help him; he clams up, gets weird and can be cold toward her. It's not that he's being defensive so much as he's not sure how to process his issues.
He's good at thinking about things but when emotion comes into the mix, he isn't sure how to process it and so he'll want to think it over and find the logic in what he's feeling.
This makes him seem standoffish or insensitive. It's not his intent to be this way; he's just emotionally incapable of expressing himself well. He won't open up to his lady unless he's been with her for many years.
If you ever notice that you two have had a disagreement and he pulls back; that's all he is trying to do is process what just happened and try to figure out what he should do about it next.
Emotions or lack thereof can make him seem like he's being secretive. He's not being secretive though. He just doesn't know how to tell you what he's feeling or what he's dealing with.
Doesn't Like Too Many Questions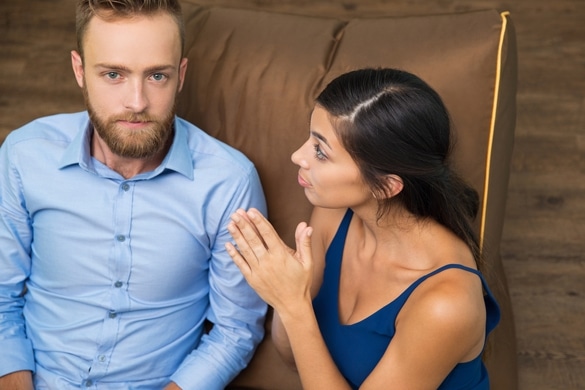 The Gemini man doesn't like having to explain himself and will often try to dodge questions. This can definitely make him seem secretive and it IS possible he's trying to hide something when he does this.
He will do a whole lot of talking and he will ask you a bunch of questions. However; he may not feel comfortable when you start asking him lots of questions.
Gemini man likes to maintain a certain air of mystery as he doesn't think it's necessary for you to know quite everything about him. He prefers to have a partner that will not actually ask him much about his past.
It's especially true that he will be secretive about his sex life before you. He won't want to divulge all the things he's done or not done with however many women. Asking him how many partners he's had is a very dicey topic.
In fact; I don't recommend asking him that question EVER. Two can play at that game though. It would be well advised to keep such information about yourself a mystery to him as well.
Mood Swings
Due to the fact that this sign is dual in nature; it means that sometimes even his mood will play a role in how secretive he may be. One day he may tell you things you never realized.
Another day he may barely even talk to you. His moods are so back and forth that it's hard to tell what you'll get on any given day. He won't take kindly to being grilled or asked where he was yesterday when he didn't return your texts or calls.
It's not that he did anything particularly bad necessarily; it's that he doesn't feel like he has to tell you. Only if you live together, then that would be something valid. Otherwise, if you're just dating, he thinks it's none of your business.
So this can cause some problems between you and the Gemini man if you feel you need answers. If you're the type of woman that texts your man often and suddenly he stops answering; don't panic.
Sometimes he gets tired of answering and sometimes he's just in a mood where he doesn't feel like talking. It will make it seem as though he's hiding something when really; he just isn't in the state of mind to talk.
Again, this guy can go either way and there is no way to tell ahead of time which mood he may be in. He may text you a whole bunch one day and then the next day doesn't reply to any of your texts.
For many women; this is confusing. The Gemini is a hard guy to date but if you're patient and don't freak out if you don't hear from him in a certain amount of time; you may have something worth building over time.
No Rush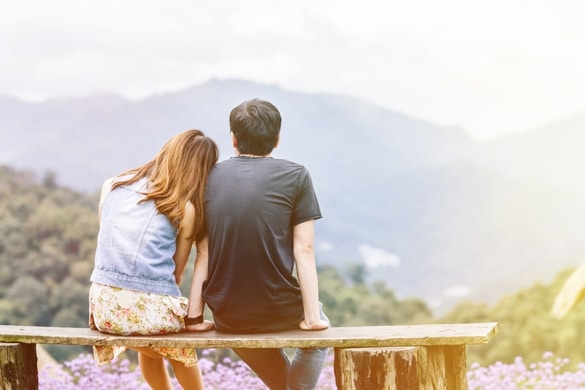 Always keep in mind that the Gemini man is in no real hurry to dive into a relationship or commitment. He considers telling you important things part of being more serious.
While you're simply dating him; he's going to hold back and keep things from you. That's just how he is. Until he builds trust and a full commitment to you; he's going to keep secrets.
Until you're in a serious relationship with him; he will not make his secrets come to light. Gemini man has to feel that you're not going to take his secrets and run out on him. He also just doesn't want to waste his breath on someone he's unsure about.
Wait until you're getting more serious to ask Gemini man questions about his personal affairs. If you ask too soon; you'll probably regret it. He'll both clam up and pull back or he will tell you something not true.
That's right; he may very well lie to you if he's not serious about you. This tends to happen when a woman is already investing too much in him and he's not ready. Hold off on trying to get too close to him too quickly.
Take your time, be patient, and show him why you're the one that is worth his time. Once you've done due diligence and he commits; then you can ask whatever you want.
If you are still not sure about this mysterious guy; click here to learn more about Gemini man. It never hurts to learn as much as you can before you take the plunge and dive into a commitment. I hope this article helps you understand a bit more of why he's a bit secretive.
HOW TO ORDER MY "GEMINI MAN SECRETS" GUIDE?
Click this link here and when you scroll down to the bottom of the page click "ADD TO CART." Once you complete your order, you will gain INSTANT access and can start understanding your Gemini man within minutes.
You now receive 4 amazing guides PLUS my "VIP CONSULTING" to ask me anything — all for the price of just 1 guide! My Gemini Man Secrets helped THOUSANDS of women like you…understand, attract AND keep their special Gemini man, I'm sure it can do the same for you, too.
---
---