There are so many women that are frustrated and wondering why their Gemini guy takes so long to call them back or why they take forever to answer a text message; if they answer at all. Here are some things you may want to know.
Are You In a Serious Relationship?
If you aren't in a serious relationship with your Gemini guy; he doesn't feel like he is obligated to respond to you as quickly or every time you reach out. This is one of the reasons Gemini men take awhile to commit.
He isn't in any hurry to be in a relationship with anyone. He doesn't want to answer to anyone and appreciates his personal space.
So if you've just met him or you're dating him (not serious); he may not be as on top of communications as you are or would like him to be.  If you are new with him; having an expectation may be disappointing for you.
If you ARE in a serious relationship; you probably already know that your Gemini guy's brain is often scattered as he has a million and one things on in his mind which makes him forget things.
He has his hand in many projects or ideas thus creating no space in his brain to worry about small things. I'm not saying he thinks you're small but in the grand scheme of things, he knows he'll get back to you when he can.
If you are understanding of him and love him; this is one of those things you'll accept about him. Unconditional love is the only way you can fully enjoy being in a serious relationship with a Gemini man.
Multi-Faceted Gemini Man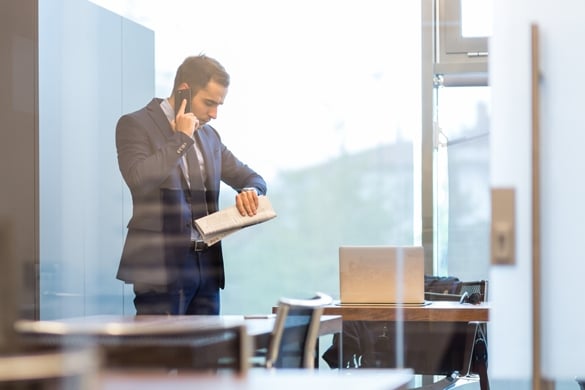 What you need to understand about this guy is that he's always busy. He may not physically be but he is mentally busy. This means that he always has something or multiple things going on in his brain.
This will make him prioritize and try to handle things are they come. That's not to say he isn't thinking of you but again; unless you're serious together; he's thinking that his problems or projects are probably more important at the time.
He is the type of guy that has many irons in the fire and is always trying to study things he's passionate about. Sometimes he starts projects that he's passionate about and then doesn't finish them.
Sadly; he can be this way with relationships also. He may start one up too quickly and realize that it's not really good for him at that time or that the person he chose wasn't right so he'll back out.
Just keep in mind that there is never NOTHING going on in his head. He's highly analytical and very intellectual. He is literally ALWAYS thinking. Many Gemini men suffer from anxiety as well as insomnia if they are not careful.
What Should You Do
Well, if you are the type of woman that needs to have constant validation; you're not the right one for him anyway. He needs a woman who is self confident, independent, and doesn't hang on his every call or text.
If you truly understand where a Gemini man is coming from; you'll get that he's often busy in his head and this can cause him to be forgetful or space things off entirely.
If he isn't texting you back or returning your calls in a time that you'd really like him to; relax!! It's not the end all be all if he doesn't respond immediately. Most men are not built this way either unless they're the kind that has nothing going on.
Gemini men are always busy. It may frustrate you when you want to hear from him but don't. However; if you keep it light, fun and leave off the expectation; you'll find that when you do get a text or call; it will be QUALITY.
So you need to decide if you want quantity or quality. He's willing to give you quality but I've yet to meet a Gemini man that wants to be in constant contact with his lady. He's a busy guy.
If you need to have answers right away; you may seek out a man that is more open to having more contact such as a Taurus, Cancer, or Pisces. Gemini is too all over the place.
Starts out Heavy but then Backs Off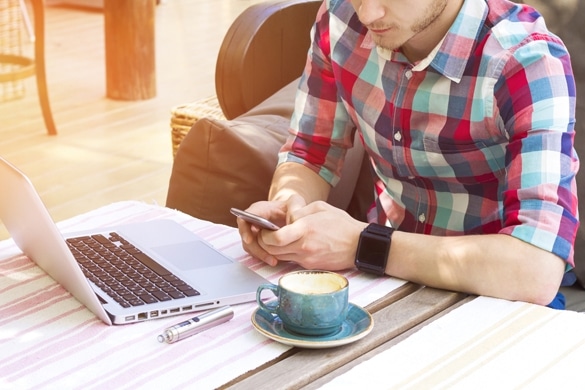 Gemini men are not commitment type of guys; not to say they won't; rather more that they avoid it until they're sure. That being said; he will flirt a whole heck of a lot. When he likes someone; he will be thick with it at times.
This sets the scene up for making you think he'll always be that way. The truth is though; they don't stay that way. Once the novelty or excitement fades; he starts to get bored with it and he stops doing it as much.
He'll still keep in contact via call or text but he won't be as excited as he once was. Unless you find topics of conversation that are exciting that haven't been discussed before; he's likely to keep it short and sweet with you.
This is typical Gemini behavior. The only way to keep the excitement alive in a relationship with him is going to be to come up with unexplored topics of conversation or plans for activities.
Don't Show Yourself as Clingy
If you keep texting and calling despite his not responding; you're going to look as though you've becoming co-dependent on him and this is something he will avoid like the plague.
The best way to keep a Gemini man interested is to send one or two simple texts to say hello and tell him to have a good day or to send him a flirt. If he doesn't respond; leave it alone and go about your business.
It's important you really understand this guy before you get yourself entangled with a Gemini man. Click here to learn more about the Gemini man's behaviors.
I hope this helps you get a better idea of why he may not be quick on the draw with texts and calls. Calm down and let him come to you in his own time!
Share your story (or situation) with our community in the comment section below (don't worry, it's anonymous).
Wishing you all the luck of the universe
Your friend and Relationship Astrologer,
Anna Kovach
HOW TO ORDER MY "GEMINI MAN SECRETS" GUIDE?
Click this link here and when you scroll down to the bottom of the page click "ADD TO CART." Once you complete your order, you will gain INSTANT access and can start understanding your Gemini man within minutes. You now receive 4 amazing guides PLUS my "VIP CONSULTING" to ask me anything — all for the price of just 1 guide! My Gemini Man Secrets helped THOUSANDS of women like you…understand, attract AND keep their special Gemini man, I'm sure it can do the same for you, too.
---
---