Once you finally start dating that super handsome Gemini guy; what can you do to ensure that the relationship will continue for the long term? Here are some helpful hints that may help you keep a healthy flow with the energetic Gemini guy.
Keep a Sense of Humor
It's probably likely that your Gemini guy has a heck of a sense of humor. Most Gemini men can be pranksters and can make a dirty joke out of just about anything. This makes him anything but boring.
In fact; he will need a woman that can keep up with his witty sense of humor. If you can match him or be quick on the draw; he'll be super impressed and want to keep you around.
The last thing that Gemini men want is a woman who has no sense of humor or doesn't find his jokes amusing. What's the point if you can't laugh at his funny puns made throughout any ole day?
If you aren't too much of a joke type of person; you may struggle if you don't adapt to the way the Gemini guy works. He can sometimes make jokes out of serious matters. Adaptation is the best quality you can possess.
The funny, witty woman is the type of gal the Gemini man is looking for. He wants a woman not only to laugh at his jokes; but also be able to hold her own in the humor department.
Funny women are seriously a sexy quality for the Gemini man as is intelligence. Show him your humorous side and he'll love you forever!
Always Maintain Some Mystery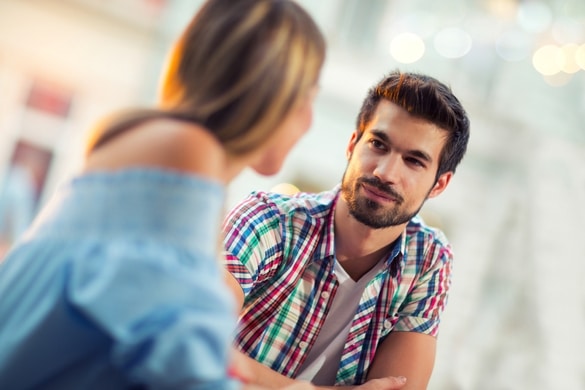 To keep a Gemini's brain excited; you'll need to keep an air of mystery about your personality. When you're getting to know him (even while dating him), you need to make sure you don't tell him everything.
I'm not saying you should lie to him. I'm saying that you should hold off on telling him all about you. This will make him very curious and want to know more. Draw that out as much as you can.
It will keep him interested and chasing you. As long as he doesn't get bored; he'll be in it to win it. You can always find something in your history that you can share with him at a later date or much later date.
Everyone has some skeletons in their closets so keep yours in the closet a bit longer and only let out one bone at a time. It helps build a puzzle for him to solve which will be very stimulating.
Spend Time without Him
As hard as this may be for some ladies; you've got to give your Gemini man some breathing room or he'll learn to resent you. The last thing you want is for him to feel closed in or tied down.
Get out there and go do things with your friends, with family, or even alone. Give your guy some time to be on his own for awhile. He has to have it in order to thrive.
A relationship will not last with him if the woman he's with isn't giving him any personal time or space. Work does not count. Giving him time means going out on a Friday or Saturday night and letting him do his own thing.
By giving him his space, he will in return; treat you like his Queen. He will do just about anything for you and he'll keep up the chase because he doesn't want to lose the woman who truly understands him and gives him what he needs.
Be His Best Friend
Before you dive into a long term committed relationship with your Gemini guy; you need to first work at being his best friend. It's important to cultivate that bond so that romance will only heighten the experience.
If you've already begun dating him; make sure you still instill the friendship between you. Give him advice and ask him how his day was. Text him and tell him to have a great day.
Do things that let him know you're his friend and not just his love. He will appreciate this greatly. This will make him want to keep things going in the right direction.
If he's into sports; you can have a football party or something like that. Show him your fun side and the friendship will feel authentic and wonderful for you both. In the long run, this will help both of you be healthy with each other.
Live In the Present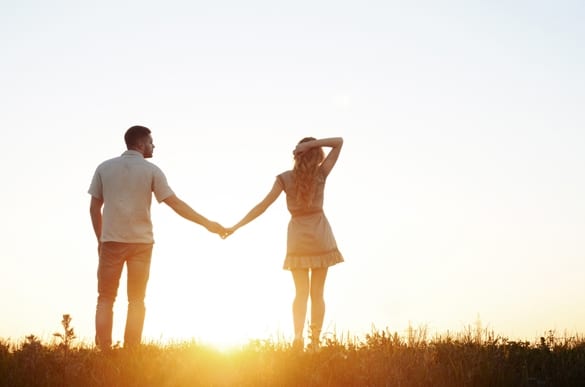 One thing a Gemini man is really good at; is living in the present. He doesn't like to worry about the future as it hasn't happened yet so there is no real reason to think about it.
He also doesn't like to dwell in the past because it's gone and done. In this aspect; he is very spiritual even if he isn't religious. He understands that to function at your highest frequency; you need to focus on right now!
If you want to keep this man's heart; you'll need to try to adopt this frame of thinking. It not only helps him but it helps you as well. This is something that everyone should live by.
Being in the here and now is the best possible scenario as you tend to not miss anything as you go. It's a secret that keeps Gemini man going in a healthy direction.
In most New Age belief systems; this is actually a very good practice to maintain. It keeps you focused, centered, and well grounded thus allowing your soul's frequency to vibrate at its highest.
That means that with your Gemini guy; you'll be able to shine together and make that magic continue to sparkle between you two. He does see planning as a form of premeditation which in his mind is a waste of good energy.
Learn more about how the Gemini man operates by clicking here. It may help you to learn if he's the very best match for you and if there is a future between you.
Share your story (or situation) with our community in the comment section below (don't worry, it's anonymous).
Wishing you all the luck of the universe
Your friend and Relationship Astrologer,
Anna Kovach
HOW TO ORDER MY "GEMINI MAN SECRETS" GUIDE?
Click this link here and when you scroll down to the bottom of the page click "ADD TO CART." Once you complete your order, you will gain INSTANT access and can start understanding your Gemini man within minutes. You now receive 4 amazing guides PLUS my "VIP CONSULTING" to ask me anything — all for the price of just 1 guide! My Gemini Man Secrets helped THOUSANDS of women like you…understand, attract AND keep their special Gemini man, I'm sure it can do the same for you, too.