So you've found a Gemini man that you're hoping to snare in your web of love.  Inquiring minds want to know though; what does Gemini man like in a woman? I happen to be able to answer this question for you.
Gemini men are not really that picky but they do have certain options that they look for to appease their desires. They do love women and flirt a lot. Keep reading to find out what a Gemini man looks for in a woman. I'll share some of his basic desired attributes in a woman.
What Do Gemini Men Like In A Woman?
As I mentioned, the Gemini man isn't per say "picky". He's known as an equal opportunity male. That doesn't mean he's easy and sleeps with all women he comes into contact with.
He does flirt a lot but he does have some certain attributes he hopes to find in a woman he'd like to date or have more with. Even though he may feel kindred to most women, he wants certain things for longevity.
What are those attributes? I've listed them out for you here:
Physical Attributes
The truth is that Gemini men do not actually have a "type" when it comes to physical preference. They like women of all sizes. What is more important to them is what is on the inside.
Some of them prefer heavier set women, some like trim or athletic, some like small women with curves, and some like thinner women. They are each very different based on other facets of their life and how they grew up.
Gemini men are cerebral and are attractive to what the woman herself is about rather than what physical attributes she may possess. So you're in luck! He isn't looking for any particular "type" in the physical sense. To lure him in, you just use your mind.
There are other things that can make a difference in attracting him. This is just one of the things that determine what Gemini man looks for in a woman. It will help you get closer to being the Gemini man perfect woman.
Brainy Female Partner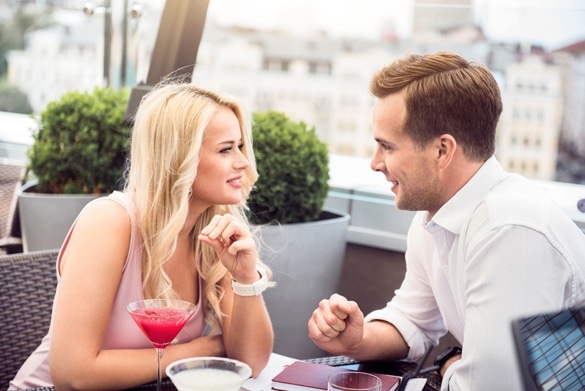 Gemini men really are more turned on by a woman's attitude, demeanor, and intellect. When he hears her speak with eloquence, he's drawn in and wants to know more. How deep does this woman's mind go?
He loves a woman who can hold her own in a smart conversation. Being able to talk about important matters going on in the world or about any of the topics he enjoys personally will definitely get his attention.
This man will totally be turned on by a woman with a big brain! He is someone who likes to talk a lot and requires a partner that can keep up with the conversation at hand. Do you have a pair of reading glasses handy? Put those on and see how he reacts.
As silly as it sounds, glasses can often look like intelligence to Gemini men and he would definitely prefer the naughty professor or scientist than the playboy bunny. That's just how he rolls.
This is a really relative tip as far as knowing the answers to "what Do Gemini Men Like?". 
Independent Lives
Gemini men are attracted to women who do not NEED them. They do not appreciate women who are clingy, needy, or high maintenance. He likes women who can take care of themselves and do not need a man.
He will want to be wanted but not so much needed. Don't get me wrong though; if you have a problem come up and need his help, he'll be there for you. While he doesn't mind helping, he doesn't want to have to rescue you constantly.
This man will want a partner that can be free to do her own thing with her friends and he is free to spend time with his. He will also want to have time to himself. A woman that will match him gives him this freedom.
He wants a partner that is more his equal than anything. Truly he likes having quiet time alone or out being social without his partner. It doesn't mean he doesn't like or love you. It's just normal to him to be apart at times.
Read next: 4 Things You Can Learn From A Relationship With Gemini Man
Fun & Excitement
The Gemini man always seeks pleasure, spontaneity, excitement, and fun. Boredom is his mortal enemy. If he starts to feel boredom coming on; he will do whatever is necessary to squash it.
This means he really likes having a partner who will help provide him with some fun in his life. Being random and going to do things like sky diving, hang gliding, zip lining, or any other fun thing will get his attention for sure.
He loves someone with quick wit and is able to laugh a lot. Gemini typically has a good sense of humor and will try to make you laugh as much as he can. He will also appreciate if you are able to pull off making him laugh.
Stimulating this man in whatever way that you can will ensure his interest in you. Unless his mood changes and he decides he wants something different. Gemini is very back and forth with their moods.
Go With the Flow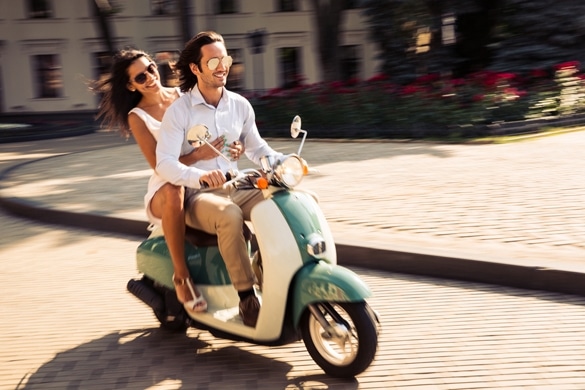 The Gemini man is very random himself and so he prefers someone who can go with the flow of whatever changes he may bring her way. He changes his mind often as he's the indecisive type. This means he may say you're going to one place and end up at another instead.
As long as you can go with the flow of his many changes; you may hold his interest. It may be best you don't try to make any real solid plans with him as he could flake out on you. It's not that he wants to be a jerk.
He just really changes his mind so often that he may decide he doesn't really want to go do what you've made plans for. He's into doing what he wants and so if you do make plans, you should make sure they're tentative instead of iron clad.
The more open and spontaneous you are, the more he'll likely be interested. Finding new ideas, new hobbies, or new things to talk about with him is a good way to get the ball rolling with the Gemini man.
Be Unpredictable!
Remember I mentioned he likes to be spontaneous. Try surprising him sometimes. You can show up at his place with a trench coat with nothing underneath. This will excite him greatly no matter what your shape is.
Send your Gemini man a gift such as tickets to the latest action or fantasy movie that's out. Whatever it is that you figure out he is into, buy gifts that are geared toward this. He'll really like it and find it considerate as well as sweet.
Gemini men love to be adored and appreciated. It gives them validation that they are all that and more. Even if most of it is in their own mind, their partner showing them appreciation gives them the nice ego boost they require.
You can also send him a random naughty or brainy text that will excite him for the day. Don't expect a reply but if he does, leave him hanging for awhile to let him enjoy the mystery behind it.
This is just one of what Gemini man looks for in a woman. The other things listed are also important. Take note because these are something you should be aware of.
Read next: 6 Tips to Get Your Ice-Cold Gemini Man to Text You Back
Conclusion
I do hope that this has helped you answer the question about "what does a gemini man look for in a woman". I know this can seem confusing when you don't know him well enough.
As a friend he's flirty with you but at what point can you tell he likes you for more? Knowing what a Gemini man looks for in a woman really helps you to get closer to an answer.
Is he into you? Are you the Gemini man perfect woman? If you're any of these things that I've listed for you then I'd bet you are. Get in there and claim your guy!
By the way, I want to tell you something really interesting that will blow your mind! Did you know that the delicious actor Mark Wahlberg is actually a Gemini man? Talk about drool factor of 10!
If you like some of these suggestions, there is always more to discover about every sign. This Gemini man likes to be a bit mysterious. Find out more about "what does a gemini man look for in a woman" by reading my book.
If you want to get to know more then I suggest you give Anna Kovach's book a read.  The Gemini Man Secrets book will help you to divulge lots of information about the infamous behavior of this man.
Do you have a Gemini man hooked on you? What attracted him to you in the first place? Please share with me because I'd love to know!
Share your story (or situation) with our community in the comment section below (don't worry, it's anonymous).
Wishing you all the luck of the universe
Your friend and Relationship Astrologer,
Anna Kovach
---
---