Ever wondered what it would be like to date the curious and cunning Gemini man? Better yet, have you ever wondered what it would take to get this free-spirited and artistic man to obsess over you? These 10 things will have him wrapped around your little finger in no time!
It's no secret that the Gemini man has a one-of-a-kind love. 
From lively conversations under the stars to original poetry hand-written just for you and wild adventures through the country, the Gemini man is versatile in love. 
To make the carefree Gemini man obsessed with you requires creativity, consistency, and a willingness to have fun. 
His biggest goal in a relationship is to have an open-minded partner who shares his joy for experiencing all that life has to offer. He doesn't want a woman who takes everything too seriously. 
But when it comes to winning the full potential of the Gemini man, it's going to take more than an open mind and a good sense of humor. To help you win the heart of your Gemini man, I'm sharing ten things that make a Gemini man swoon! 
10 Things That Make a Gemini Man OBSESS Over You
1. Teach Him Something New
This Mercury-ruled man is inquisitive and fast-learning. He lives for books, webinars, conferences, and any other positive source of reliable information that can teach him something new. 
Being an intelligent air sign, most Gemini men are well-educated or knowledgeable in some way. And they are turned on by women who are well-informed too. He will spend hours drooling at the feet of a woman who can carry on an intellectual conversation even better than he can. 
So when looking for ways to get this clever man as your number one fan, show him how smart you are. Be expressive and open about your interests and turn-ons. 
2. Listen to His Stories
If there's one thing every Gemini man is good at, it's talking. These chatty men can talk for hours and hours and hours when they feel amused or inspired. They love to talk about their unusual experiences and spontaneous travels. 
The good thing about this personality trait is it keeps you from having to do all the talking. Part of why Gemini loves to talk to you so much is because he likes to have someone around to listen, so when you show him that you're even the slight bit interested in what's going on in his excited mind, good luck getting him to shut up!
One piece of advice: make sure you're actually listening. If the Gemini man thinks you're just pretending to be engaged, he will be highly offended and will find this act of betrayal hard to forgive. 
But give him your attention and make him feel he's got you drawn in, and he's yours for as long as you want him. 
3. Keep an Open Mind
When it comes to dating Gemini men, the best thing you can bring is an open and nontraditional outlook on life. 
Being the sister sign of the liberated and rebellious Sagittarius, Gemini isn't a man who lives by traditional societal values. This is a man who lives by the beat of his own drum. He believes firmly in having a conscious and independent mind. 
If you know how to appreciate and love life for all that it is, then get ready for the Gemini man to declare his unconditional love for you, because a loyal, free-spirited woman is his perfect match.
4. Always Keep It Real
One of the simplest ways to turn a Gemini man on is to keep it real with him — tell him what's on your mind. He loves an honest woman. 
Being as talkative as he is, he'll probably ask you for your advice or opinion on something often, so be transparent and don't just tell him what you think he wants to hear. He will appreciate your feedback. 
In relationships with Gemini men, honesty builds friendship, and friendship leads to love. So, keep the communication as fluid as possible between you. This is how you keep your connection alive. 
5. Make Him Laugh
When it comes to relationships, the Gemini man is most attracted to a woman who has a good sense of humor and fun-spirited nature. He likes to be the center of attention and the entertainer. 
If you do not have a sense of humor or know how to take a joke, then the Gemini man is not your guy. But if you are a woman who loves to laugh, go out, and spend time with others, then you and the Gemini man could be the perfect match!
6. Create With Him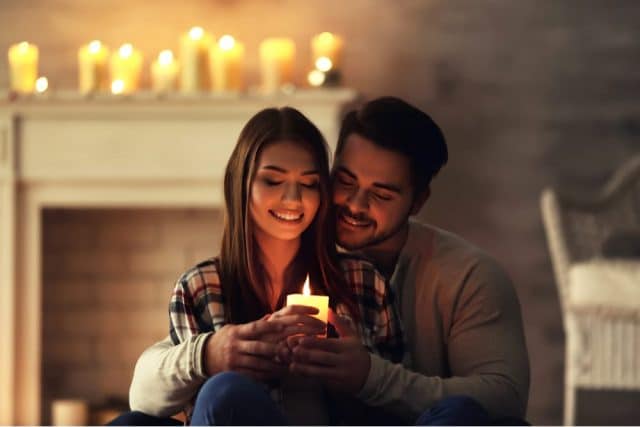 Creativity is the Gemini man's middle name; he is typically one of the handiest men of the Zodiac. 
Whether it's building a dresser, painting a wall, sculpting a piece of art, or writing a motivational children's book, the Gemini man loves to make, craft, and create, and he loves a woman who loves that too. 
Even if you are not into making things, there are other activities that the Gemini man enjoys.
For example, he loves being the center of attention. So suggest taking him on a spontaneous photoshoot or scavenger hunt around town. It might be one of the best dates of his life! 
7. Have a Unique Sense of Style
If you've ever been around a Gemini man, you likely instantly noticed his wardrobe. When it comes to fashion, the Gemini man is very eclectic. He likes to mix and match different aesthetics together to create his unique sense of style. 
As a mutable sign, the Gemini man is very free-spirited. Instead of keeping up with the trends of everyone around him, he dresses based on what he likes. 
Similarly, he is turned on by the woman who carries herself as an individual, rather than another face in the fashion and style crowd. 
He wants someone magnetic, bold, and outgoing. He wants someone who carries herself like she was born to stand out. 
8. Get in Good With His Friends
You may already know that friendships are important to Gemini men. As a Zodiac sign of associations and communication, he lives his life around connecting with other people. 
He values a friendly woman who knows how to get along easily with others. 
So, if you want to keep the Gemini man caught like a fish on your line, get to know his friends. Host a game, movie, or trivia night and invite everyone over, or do it via Zoom. Show him that his friends are your friends too. 
Do this, and you'll be a part of the "Gemini man crew" forever.  
9. Surprise Him
Not every man loves surprises, but you can bet that the spontaneous Gemini man does. 
In most relationships, he is usually the thoughtful and observant one. He's used to going out of his way and planting little surprises, not the other way around. 
So, when he meets someone who is flipping the switch and frequently surprising him, no matter how big or small of a gesture it is, the Gemini man will never forget (and he will probably fall madly in love!). 
Read next: How to Melt a Gemini Man's Heart—Through Text Messages!
10. Be Vulnerable
Gemini men are known for their sharp mind and cunning personality. But what you may not know is behind all that experience and wisdom is pure emotion, and the Gemini man is smitten by the woman who goes deep enough into his psyche to penetrate his layers. 
He's turned on by perseverance and vulnerability. He wants you to know him from the inside out. 
It goes both ways. Be willing to open up to him and allow him to see your layers. It will only bring you closer.
Now you have my top 10 things that make a Gemini man obsess over you! So if you're looking for ways to keep the relationship and chemistry flowing, you can always refer back to this list for helpful tips. 
Are you concerned that the Gemini man isn't really into you? Or are you looking for more fun ways to build that spark? Let me know in the comments. I would love to help. Click here for more information!
Your sister and friend, 
Anna Kovach 
---
---