If you are falling for a Gemini man or considering getting involved with one; you may want to read this article. It may help you understand how he thinks and what his tendencies may be when it comes to sex and/or affairs
Are Gemini men loyal? Are Gemini men faithful? These are the types of burning questions you have and trust me, I have the answers. Keep reading to learn if a Gemini man can be faithful. 
The Misunderstood Man
There are plenty of articles on the internet as well as books that will say that Gemini men are cheaters or players. The truth is; not all of them are so that is probably an unfair assessment.
The truth is; no sun sign alone is enough to judge whether or not someone is or could be the unfaithful type. There are lots of factors that play into the makeup of who someone is.
There are reasons why Gemini men are pegged as cheaters, however. I'm about to divulge some very important information that may help you figure out whether the Gemini man is someone you want or move on from.
The choice is always in your hands and it's up for you to decide whether or not YOUR Gemini guy is the type that will have the wandering eye or if he'll be the type to stick with you.
Remember, success is more prevalent when you get to fully know someone before diving into a serious relationship with them. So are Geminis faithful? Perhaps you should read a bit more to help you. 
Boredom Can Be a Problem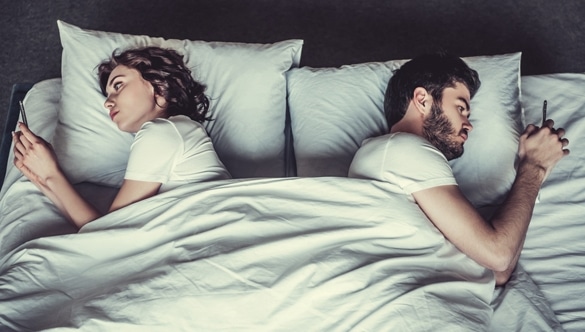 Gemini men are typically somewhat hyper and have busy minds. They require lots of mental stimulation. This includes their sexual habits. He will get bored with routine and needs to have excitement to fully enjoy his romp between the sheets.
When he's in a relationship; he wants to feel the initial excitement he felt when he got together with you in the first place. That means that you'll have to work to maintain at least some level of that excitement.
Think of new ways to stay active together, new projects, new classes, or anything that will bring freshness to the relationship. If you have a lot of energy like he does; this may not be a problem.
If you have a hard time keeping things new and exciting; this could cause a rift between you two. He may at some point conclude that you are not who you were when you first got together.
He could possibly use this as an excuse to cheat. Watch his behavior and monitor your relationship. If you know you aren't able to keep up with him and find constant stimuli; this could be a problem going forward.
Try to find new and interesting projects or activities that you can try as a couple. He'll really dig any suggestions you have if it sounds like lots of fun. This is also especially true in the bedroom. 
Open Communication
When a Gemini man loves someone; he likes to keep in contact as often as possible. Even if you live together; he may want to text you throughout the day. The more he checks in or replies to you; you shouldn't worry.
However; if you're trying to reach out to him and he takes a while to return your texts or calls; there may be a problem. If he doesn't reply at all; there is definitely a problem.
Gemini keeps open communication until he doesn't "feel it" anymore. It's typically at this point where his mind wanders as do his eyes. If you're noticing he's pulling back a bit; it's time to really talk to him.
He will not initiate conversation when he feels things are failing. He gets awkward and tries to avoid direct contact. This is a red flag and when you have to confront him to get him to talk.
If you expect things to work with your Gemini man; you have to absolutely make sure that you're on level with each other at all times. If you do not; he will be more likely to cheat or possibly leave.
When His Mood Gets Pissy
Gemini men are moody guys. However; if he starts to basically indicate that everything that is wrong is your fault; he's projecting and is possibly guilty of doing something he shouldn't.
If he isn't cheating yet; he may be thinking about doing so. At the very least; he's flirting with someone or others and feeling guilty. Remember that guilty people typically project onto others.
This is another red flag and can indicate that it's time to ask him flat out what is going on. He won't like being confronted as he doesn't deal with drama or emotions well.
You need to establish what is going on though between you. If you do not, he will definitely step out on you and find someone else. However, you're now asking me "are Geminis faithful"? 
It depends on your guy in particular and what types of moods he's in and if he's really in love with you or not. However, can a Gemini man be faithful? The good news is, yes, he totally can if everything is done correctly. 
Read more: What are Gemini Man's Moods Like? Why he changes daily
Idle Mind is Destructive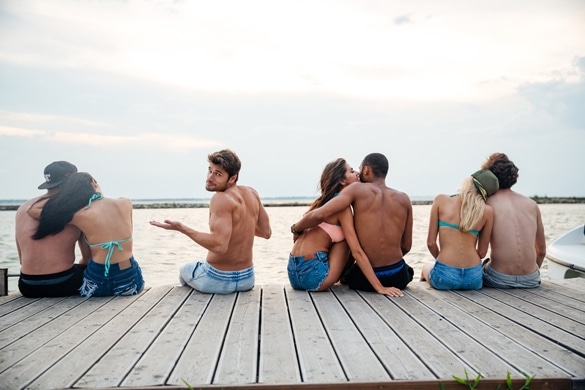 Gemini men cannot and will not live with boredom. They have to feel as though things are happy, motivated, and moving forward. If they lack enthusiasm; something is wrong.
When that happens, he will look for ways to fulfill the need for excitement. Sadly, this is the darker side of Gemini that paints him as a cheater. Again, not all Gemini men are cheaters.
All of them do have the capability to do so and maybe more than the other signs. However; whether or not they act on what they are thinking will vastly depend on their communication ability, their personality, their partner, and other astrological components.
Just know that if you're dating a Gemini or considering doing so; you will have to always keep busy, always make sure he's communicating with you, and be certain that you're both on the same page.
Being on the same page is something that both of you have to work at. He's not the best at doing this and so you'll likely bear the brunt of the effort. If you're strong enough; you'll be able to do it.
Long Lasting Love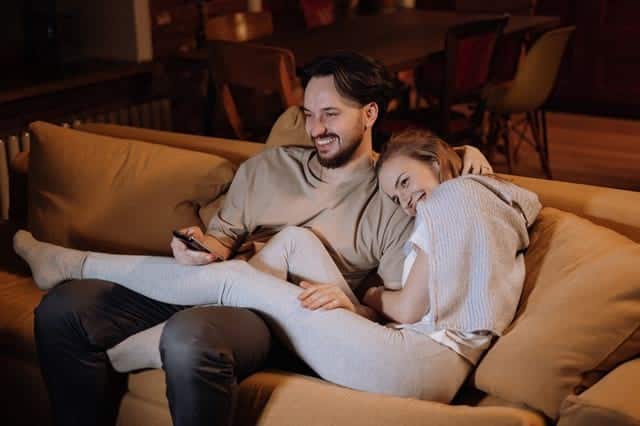 Is Gemini man loyal? Has yours shown that he is yet? If you still aren't sure then you need to proceed with more of my help. I'm happy to provide you much more information. 
Just so you know though, love is love ladies. Gemini men can and do fall in love. It may take them forever and it may take the right partner. If you're the right partner then by all means; all is not lost. 
Can a Gemini man be faithful? Yes! He can! It takes the right woman and his ability to learn to properly communicate. All hope is not lost my dear ones. Dealing with a Gemini man may not be ideal but love may make it more tolerable.
There is a real possibility that if done right; he'll remain faithful and loyal to you for the rest of your days. Click here to learn more about the Gemini man's habits.
Conclusion
So, is Gemini man loyal really? I'd say that many of them are. Not all but many will absolutely give their all to their lady love. It just depends on if they're with the right woman in what they imagine to be perfect. 
I hope this helps you solidify things better. Always fully get to know him before you make life long decisions. Take it nice and easy. Taking it slow will help you get to know him as best as you can. 
It will also help him get more comfortable with you so that he can see that you're the right woman for him. Knowing that puts his mind at ease. Just be sure you're staying active with him and keeping things exciting. 
He requires adventure and lots of time trying new things, experimenting, and just generally learning. Gemini guys love to learn. Their brains are like a sponge. 
Speaking of solid and sexy though, did you know that sultry actor Cillian Murphy is actually a Gemini? Wow! He's definitely got the natural charm I've mentioned before about the Gem men. 
I do hope that this article answered your question "Are Gemini men faithful". If it didn't you really should check out my Gemini Man Secrets book as I do believe it will provide you so much more information. 
Did your Gemini man stay faithful or did he cheat? Tell me all about it! I definitely want to know about your experience.
Share your story (or situation) with our community in the comment section below (don't worry, it's anonymous).
Wishing you all the luck of the universe
Your friend and Relationship Astrologer,
Anna Kovach
---
---