Are you interested in a scorching hot Gemini man and not sure what you can do to get his attention? Maybe you've been trying to flirt but it doesn't seem to be getting you where you want to be. Here are a few things to keep in mind.
Flirt A LOT!
When you do decide to try to get a Gemini man's attention; make it all about him. He won't be able to resist. Some men get turned off by a woman flirting too much. A Gemini sees it as a compliment.
In fact it lets him know you're into him and want to get to know him more. Talk to him, tell him jokes, make sexual innuendos, and show a little skin. If you keep talking to him more than anyone else in the room; he'll dig it.
Gemini men LOVE attention. They're always the center of it no matter where they go. Whether it's a party or some other type of gathering; they'll go out of their way to make sure everyone is having a good time and laughing at his jokes.
Whatever method you're using to flirt with him; crank it up. There is no such thing as too much with this guy. Of course this is just the initial meeting him and getting to know him.
After you get him and start dating him; you'll probably want to dial it back a little. No too much though because then he'll think you're ignoring him. You never want your Gemini man to think you're not giving him enough attention.
Be Intellectually Stimulating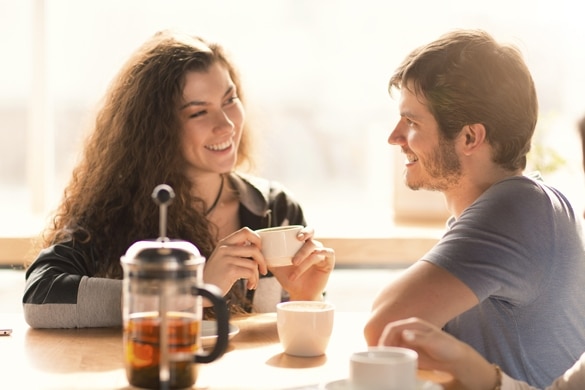 If you can figure out what types of things he likes; take it to a cerebral level! Talk to him about everything you know about it and it will impress him. Ask him lots of questions about what he's into.
By all means; if you have experience with any of the things he brings up; dish it out. He'll be impressed. Trust me; he loves to talk a lot so you will probably have no problem at all getting him to talk about his interests.
By showing him that you've got a brain and not afraid to use it; he'll find this incredibly sexy. He prefers women who are very smart and have a lot of different interests like he does.
He'll always appreciate a woman who has many different areas of pursuit in her life. He typically has many irons in the fire so he can relate to this easier than with a woman who only has one or two interests.
Be Ambitious and Bold
If you're drooling over the Gemini man who is surrounded by people on the other side of the room; take initiative. Don't wait for him to come to you. He has to know you're interested in order to make a move anyway.
It's better for you to be bold and show him that you know what you want. This will turn him on big time. Once you get him talking to you; talk about such things as ambition in life.
He'll probably ask you what you do for a living; tell him but also tell him about your other goals or passions in life. He'll appreciate this. He'll probably also share with you what his are.
When you get this information; you use this as means of doing research and having things to talk about with him when you are able to meet up with him again. The point of this exercise is to get him to "get" that you're interested.
By letting him know you're ambitious lets him know that you're probably independent and have a life of your own. This is important because he prefers women who are not clingy.
He likes much personal space and time to himself to work on his own passions in life. So if you're the type of woman who has your own goals and passions; he figures that you'll be a safe selection.
Verbal Jousting
I know this is a bit strange but Gemini men really love to debate. I'm not saying you should pick a fight with him but debating will get his attention. If you start talking about who is better; Bach or Beethoven; he will definitely smile.
He doesn't even mind when the debate gets heated. He finds it incredibly sexy to see you become passionate about what you're talking about. Just try to keep yourself from becoming too angry.
That's where you have to find the fine line. Debating is fine but once it becomes argument; he will decide it's time to walk away. He isn't good with emotion or drama so he cannot cope with anything past healthy debate.
Be careful what conversation you start so that it doesn't end up in a heated argument. That may be a bit difficult but once you figure out where the line is; you'll be able to have lots of fun debating with him.
Appeal to His Creative Side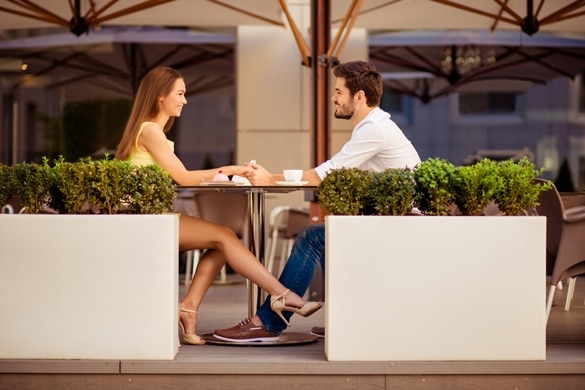 Most Gemini men are creative. In fact; many of them are musicians or artists. That being said; you can talk to him about your own passion about music of art. Being cultured is a very lucrative thing to be.
Gemini men love a woman who is herself; artistic or musically inclined. You could suggest hitting up a nearby museum sometime or attending a concert. Live bands may appeal to him.
Talking about music is always a hit with this guy. Unless of course; you like completely different types of music. Then perhaps art or other forms of creativity is more useful. When you talk to him; you should be able to figure out what he likes best.
Getting to fully know the Gemini you're interested in is the best way to know what you can use to flirt with him effectively. Each Gemini is different and they carry different moods. Click here to find out more about the mystical Gemini.
I hope this helps you get closer to the Gemini man you've been keeping your eyes on.
Share your story (or situation) with our community in the comment section below (don't worry, it's anonymous).
Wishing you all the luck of the universe
Your friend and Relationship Astrologer,
Anna Kovach
HOW TO ORDER MY "GEMINI MAN SECRETS" GUIDE?
Click this link here and when you scroll down to the bottom of the page click "ADD TO CART." Once you complete your order, you will gain INSTANT access and can start understanding your Gemini man within minutes. You now receive 4 amazing guides PLUS my "VIP CONSULTING" to ask me anything — all for the price of just 1 guide! My Gemini Man Secrets helped THOUSANDS of women like you…understand, attract AND keep their special Gemini man, I'm sure it can do the same for you, too.
---
---