Are you intrigued by a mysterious Gemini guy but aren't sure if he realizes you exist? The following are some helpful tricks that could help you not only get his attention but to learn how to ask a Gemini man out so that you can finally get the ball rolling with him.
1. Quick Action Required
If you really hot for a Gemini guy; you don't want to waste any time. He may move on very quickly or he may not notice you thus finding someone else interesting enough to get together with.
The thing to remember with Gemini man is that if you like him; you've got to let him know as quickly as you can so you don't lose out. He needs to know because he doesn't wait around.
He's one that moves rather quickly and will not sit to see if someone really likes him or not. Whether he's expressed interested in you or doesn't know you're alive; let him know you dig him and want to get to know him.
As fast as you can; try to get him to go out for coffee or a drink. Tell him you'd like to talk to him a bit more and get to know him. He'll be excited by your candor and will likely agree.
2. Spontaneous Dates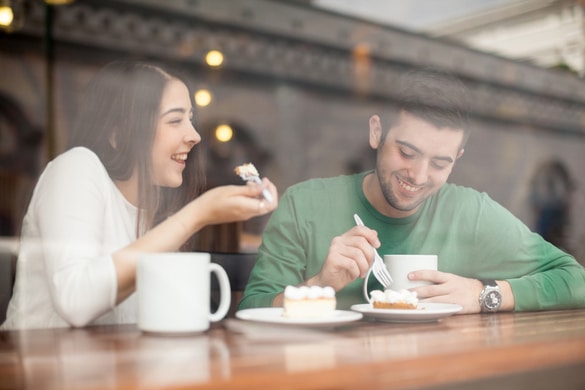 Gemini man isn't much for planning. If you want to win him over; you've got to call him up out of the blue or ask him out on the fly. Don't plan it, just go for it. He'll be happy you did.
If you work with him; bring him a coffee and ask him if he'd like to join you for lunch. You may find that he is intrigued by this and will say "sure why not" or something similarly casual sounding.
As long as he didn't already sign up for something else; there is no real reason he won't go. Even if he initially isn't into you or has a girlfriend, he'll still want to see what is going on.
Gemini man would only turn you down if he is married or is just really not attracted to you. In that case; you'd have to gracefully bow out and let it go. He's a nice guy though so there is no chance of him being rude to you.
3. Risk Taking Is Fun!
While taking a risk may not be who you typically are; this is what will win the Gemini guy over. Naturally, he has to be single and available. As long as that is in place then your chances are good.
Take a risk and walk right on up to him saying "Hey there, I was wondering if you'd like to go have a drink with me after work". He'll be caught off guard and unless he truly has something else going on; he should agree.
He'll be thrown off by your left field asking and yet he'll be absolutely excited that you did it. He's a risk taker himself with life and so he'll appreciate a woman who has the ability to do the same.
Life is dull and boring when all you do is daydream about what you'd like to do. Go for it and show him that you're willing to go all out with him. This may move things a bit quicker if he's been sort of dragging.
4. Discussing Common Interests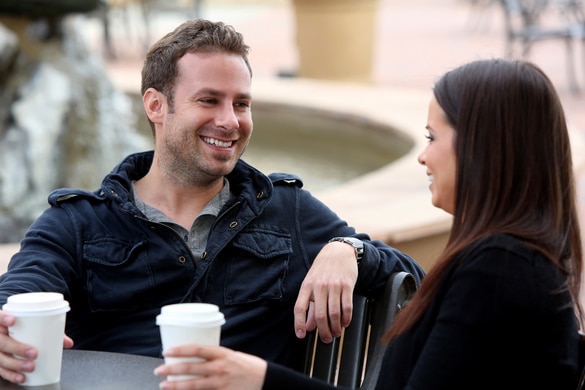 Whether you do it before or during the date; ask him what he's into in life and then share what you're into. Hopefully when you do this; you'll find some interests that you have in common.
Focus the conversation on what you have in common as it will help the two of you cultivate something even better. In fact; it may lead him to ask you out to go skydiving with him sometime; if that's what you're both into.
A Gemini man can fall in love rather quickly with a woman who has the ability to excite him and keep him stimulated in life. This is ultimately what he's looking for in a relationship.
He wants a partner who gets him, who understands his need for occasional space to do his thing and has the same types of passion in life that he has. Do a great deal of talking and getting to know each other.
5. Dress Sexy For Him
Whether you're out on a date or you're trying to get his attention; you need to get his eyes attention. Dress rather flirty. I wouldn't dress trashy but dress to appeal to his senses as a man.
Wear light-colored clothing that clings to you but not too tightly. You want him to imagine what is under that dress or under that sexy blouse just revealing enough cleavage to make him fantasize.
He's a very visual type of guy and a sexy woman who is flirting with him in a sexy outfit; he'll be unable to resist. When you decide to ask him out; dress the part so that he is fully paying attention to what you have to offer him.
He's a sexual guy and so you've got to appeal to that side of his manhood. You capture his eyes first and then you capture his heart as he takes the time to get to know you. Wearing floral designs, white, beige, orange, or turquoise will get him sweating.
The Gemini man is not too difficult of a guy to win over but what may prove to be difficult is keeping his interest. He is multi-faceted and very busy. The right partner has to keep his attention and make sure he's always entertained.
This may include a high libido but when it doesn't; he wants stimulating conversation and activities to do together that makes him feel alive. He needs a woman that can keep up with him and also provide excitement.
Before you go any further with your Gemini guy, learn more about Gemini men by clicking here. It may help you get to know him that much better.
Share your story (or situation) with our community in the comment section below (don't worry, it's anonymous).
Wishing you all the luck of the universe
Your friend and Relationship Astrologer,
Anna Kovach
HOW TO ORDER MY "GEMINI MAN SECRETS" GUIDE?
Click this link here and when you scroll down to the bottom of the page click "ADD TO CART." Once you complete your order, you will gain INSTANT access and can start understanding your Gemini man within minutes.
You will now receive 4 amazing guides PLUS my "VIP CONSULTING" to ask me anything — all for the price of just 1 guide! My Gemini Man Secrets helped THOUSANDS of women like you…understand, attract AND keep their special Gemini man, I'm sure it can do the same for you, too.