It's not hard to get the Gemini Man to fall for you – if you're asking the right questions, that is! This is a guy who just loves to talk, and prizes a strong mental connection in his relationships. In fact, as long as you get him talking and the conversation flows, you'll have him wrapped around your finger… almost. What kinds of questions can you ask him to get even closer? 
Gemini men aren't always the easiest guys when it comes to commitment. They are poster men for the modern dating world – always keeping their options open. Until they find the right woman. 
Once they do, they can be some of the more steadfast fellas out there. They mold to you, like chameleons, and they love having a companion to do fun things and activities with. It just takes a little bit of effort. 
Asking him the right questions can count towards that effort of making the Gemini man all yours. He loves to talk and share ideas, after all. Conversation is a direct line to his heart. Good conversation, is an almost-guarantee of him falling in love with you! 
Astrology is one of the most effective tools for guidance that can help you to seal the deal. After all, how else would you know what to ask – what would stir his heart and give him that fluttery love feeling? I'm here to help you with a few suggestions to make him all yours! 
7 Questions That Will Make Him Fall In Love
1. Find Out What His Passions Are
Here's my first tip – Gemini men are notorious for having a million passions – usually all being juggled at the same time. This is the true "jack of all trades and master of none." Well, he may be a master of one or two! 
It's your task then to find out which of these passions light his fire the brightest. Get him to teach you about what he's learned, to share his ideas. He will just love the idea of having someone around who can motivate him and share his many activities! 
2. Get Him To Share His Favorite Literature
Most Gemini men – if not all– love, love, love reading! Granted, it's seldom that he actually finishes a book, but at least he tries! Most of the time, this guy is a big fan of audiobooks, short publications, journals and bits of gossip and news found on platforms such as Reddit. 
So, go ahead and ask him what his favorite thing is that he's read so far. Have him share anecdotes and bits and pieces that he's gathered from all his favorite publications. Ask him what he thinks of world news, celebrity gossip and so on. He might surprise you! 
3. Ask Him Who His Favorite Comedian Is (And Ask Him To Tell A Few Jokes)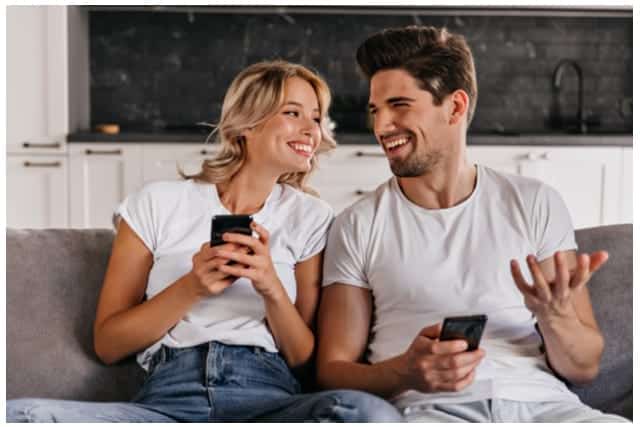 All Gemini men have a secret desire to be a world-famous comedian! He's a laugh a minute, this guy, so don't be scared to have him tell you a few jokes and ask him who his favorite comedian is. And, what the funniest joke they ever told was. 
Maybe he can even show you a few clips and videos of what he loves. Sharing a laugh or giggle can go a long way to creating a close bond, even promoting deeper feelings like, you guessed it – love! 
4. Ask Him What He Would Change About His Life
This is a guy that loves change and variety and gets bored easily. It's part of what can make him reluctant to settle down with one person, in case it inhibits him from enjoying everything that life has to offer. 
Asking him what he would change about his life can spark a very interesting conversation indeed. He'll love that you seem to understand his love of novelty, and it can also help you scope out his priorities. After all, you're also the one figuring him out, and if he's right for you! 
So go ahead, ask him what he would change about his life. The answer should be interesting, at the very least! 
5. Just Let Him Talk To You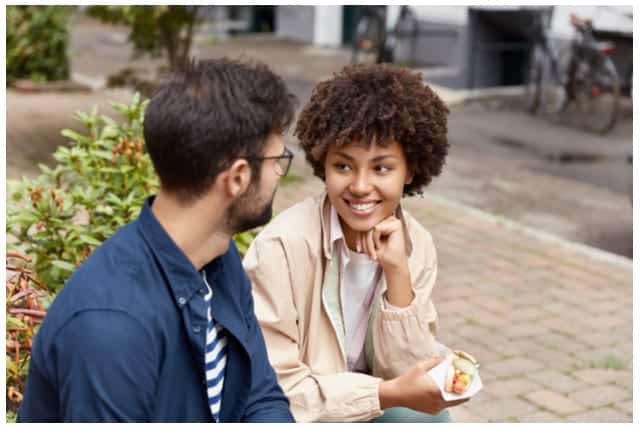 Sometimes, you don't even have to ask him that many questions. Gemini men just love to talk and chatter on, without needing much prompting. Having the ability to listen will definitely make his heart skip a beat and want to tell you that much more about himself! 
Of course, you can as him a few questions such as "go on," or "tell me more about that." This is a guaranteed winner, helping you to get to know him so much better, and for him to really enjoy being with someone who seems so interested in him and his ideas and life (which you are, of course!). 
6. Ask Him To Solve A Problem Or Puzzle
Here's a juicy one! Gemini men are well-known to just love a good puzzle! They have the types of brains that need to problem-solve, so don't hesitate to dig one up and ask him if he can find a solution. This is basically like giving a kid candy – just watch his face completely light up! 
Read next: 8 Ways To Show Your Gemini Man That You Really Love Him
7. Finally, Ask Him What His Favorite Games Are
Did you know that a Gemini guys just loves himself a good game? Whether it's 30 seconds (general knowledge is his best!) or a more logistically-focused game, he will love to tell you all about why he likes it so much! 
He'll also, of course, enjoy a mobile phone game, a video game or a game played on PlayStation or the like. He loves to pit his wits against other people and hopefully, this will inspire you to get your own game face on! 
In conclusion, ladies, getting a Gemini man to fall in love with you is very easy if you simply use two things: your mouth and your brain. 
For this man, mental attraction is worth far more than a physical one, and if he finds you to be someone who's intelligent and stimulating, open to change and willing to learn, he will be all yours! 
Ask him plenty of questions, not even related to the above, and just open up that avenue for conversation between the two of you. Exchange your opinions, be willing to learn and enjoy what he has to say. 
He will make you laugh more items than you can count, and be prepared to be roasted more than once! This man is witty, clever, insightful, rational and unusually intelligent. You'll both find yourselves quickly falling in love! 
So – have you ever dated a Gemini man before? Are you dating one right now? What kinds of questions did you ask him to get him closer to you? We would love to hear your tips and tricks! 
Your stories are important to me – and they're completely anonymous! Feel free to share in the comments below!
If you'd like to get to know more about this versatile and curious sign, check out my Gemini Man Secrets right here, and let the Astrology do the talking! 
Your friend and Relationship Astrologer,
Anna Kovach
---
---