Are you curious as to what things may trigger a negative response in your Gemini guy? Maybe you're trying to figure out what you shouldn't do in order to maintain calmness and happiness with your Gemini man. Whatever the reason; here are some helpful "don'ts to keep in mind.
Don't Make him Feel Pressured
This doesn't mean you shouldn't speak your mind when you feel you need to say something to your Gemini guy. This simply means, don't make him feel as though he's in a trap he cannot escape.
Do not try to tell him what he should or shouldn't do. He isn't one that will easily accept a woman being bossy; though if she can do it in a way that is logical; he'll be more willing to accept it.
He doesn't ever want to feel as though he's being forced to be someone he's not nor does he want to feel closed in with someone he loves. It would be suffocating to him.
If there is something you want from him; communicate clearly with him but with logic. Tell him why it makes sense and how it will benefit the two of you as a couple. Then he'll be more open to listen to you.
Don't Rush Him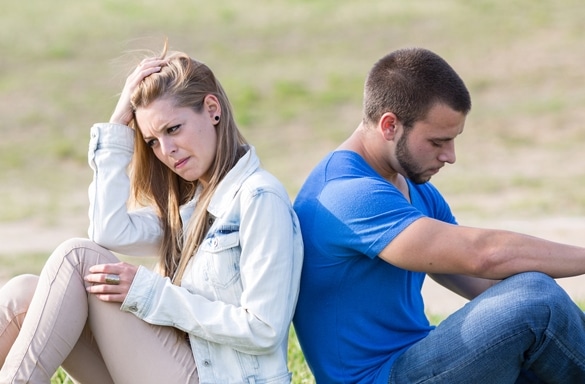 If you're in a hurry to have him commit to you; you had better slow down and let some time elapse first. This isn't the guy that is going to quickly jump into a relationship. He likes to take his time.
Trying to push him into the next level of commitment such as marriage; it will likely backfire on you. If he isn't ready; he isn't ready and there is much you can do.
Being a new couple is exciting and so is dating. He won't be likely to bypass dating and go straight into a serious relationship. First things are first and though he isn't one for plans; he will stick to what he knows is right.
You'll need to be patient with your Gemini man or he will slowly back away from you and possibly head for the hills where he feels safe. Do your best to let him know how you feel but don't come on too strong either.
Keep things on a nice even keel. Let the relationship naturally unfold and you'll have a much better chance with your Gemini guy.
Don't Be Lazy or Complacent
Whether you're dating the Gemini man or are in a serious relationship with one; the last thing you want to do is to go from active and passionate down to lazy and boring.
Gemini men fear boredom more than anything else. If he sees that you are no longer passionate and driven; he'll become bored with you. That means that you can become replaceable with someone more exciting.
He isn't one for doing housework so if you live with him; it's possible you'll be doing the mundane chores. If you don't mind; it'll be alright. Otherwise, motivating him to take out the trash may be a bit of a chore.
He likes to do things but mundane activities are rather boring to him. Compromise will have to be a huge tool to use to keep things healthy between the two of you.
Coming home to a dirty house and knowing you haven't done anything all day will actually make him think you're lazy and he'll re-think his relationship with you. He will certainly forget about marriage.
Don't Be Too Serious
It takes a lot to piss off a Gemini guy. He also likes to play pranks and joke around a whole lot. This is part of his charm and his character. If you don't like that he makes a joke out of everything; you may be too serious for him.
He requires a woman with her own brand of humor and will understand where he's coming from. Being too serious about things that aren't that big of a deal; will make him feel uncomfortable.
Gemini man wants to be understood by the woman he loves. He wants you to laugh at him as well as with him. He's trying to be a comedian for you anyway so you may as well enjoy it.
Though he may make inappropriate jokes at inappropriate times; try to lighten up and cut him some slack. He isn't trying to be a jerk and certainly isn't trying to be annoying.
He takes delight in making jokes and wants you to laugh. That's one of the ways he shows you he cares for you is by making you chuckle. So when he makes a dumb joke;  try not to get upset with him.
Don't be a Recluse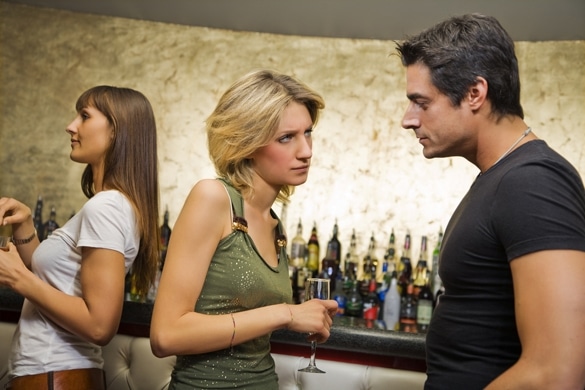 Gemini men are very social creatures. Even when he's at home relaxing; he's always doing something, talking to someone, or has people over to hang out. He really likes being around others.
You'll need to be this way yourself or adapt to the fact that he is this way. He'll want to have people around you both often. Not all the time but he does like to go out and have a good time.
He also likes to have people over to entertain and have fun with. So if you're the type of woman who doesn't mind whipping up some snacks for your guests and being a good hostess; he'll really dig it.
Women who don't like to hang out with other people or have company are not who he wants to be with at all. If he sees this behavior; he will likely decide you are not the right match for him thus moving on.
You really must get to know your Gemini man personally. Not all of them are the same guy and some of them differ based on things like moon signs. Click here to learn more about what Gemini men are looking for.
I hope that this article helps you to understand what Gemini men absolutely do not accept in a partner.
Share your story (or situation) with our community in the comment section below (don't worry, it's anonymous).
Wishing you all the luck of the universe
Your friend and Relationship Astrologer,
Anna Kovach
HOW TO ORDER MY "GEMINI MAN SECRETS" GUIDE?
Click this link here and when you scroll down to the bottom of the page click "ADD TO CART." Once you complete your order, you will gain INSTANT access and can start understanding your Gemini man within minutes. You now receive 4 amazing guides PLUS my "VIP CONSULTING" to ask me anything — all for the price of just 1 guide! My Gemini Man Secrets helped THOUSANDS of women like you…understand, attract AND keep their special Gemini man, I'm sure it can do the same for you, too.
---
---