When these two initially meet, they are instantly drawn to each other. Both Gemini and Leo are very charming and so it's easy to see why they would be attracted to each other. Gemini man has plenty of charm while the Leo woman naturally exudes radiance. They may engage contact by flirting with one another or possibly cracking jokes to jog their sense of humor. One of the best things about meeting someone new is having fun so this works well for the two of them as they've got plenty of possibility of fun and laughter between them. Here is everything you need to know about how compatible are Gemini man and Leo woman.
Bedroom Fun
The Leo female is exciting and quite passionate while the Gemini man is more playful. Gemini men can be rather clever and creative also which helps the excitement rise with his Leo partner. There shouldn't be much trouble in the bedroom department as both are giving lovers that aren't afraid to experiment and have a really good time. Creativity is not a problem here at all. The Leo woman tends to have quite a healthy sexual appetite and this will make the Gemini man very happy. As long as they can keep up with each other, this aspect of their relationship will be very successful.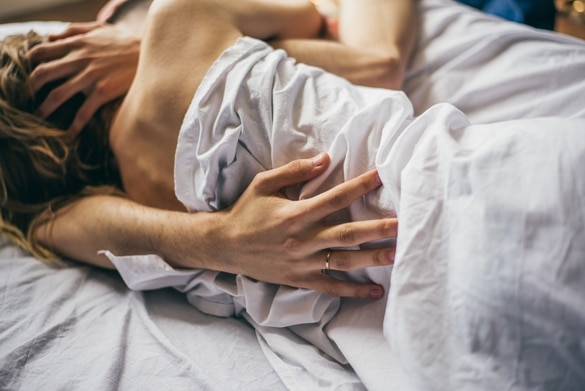 As long as these two are giving each other what they need in other facets of their life, sex will continue to be satisfying and wonderful. If they fall short, this could start to put a cramp on their intimate times. The Leo woman wants to be adored and shown how much she means to her partner. Gemini can sometimes become closed off as he's busy focusing on other things. He could forget to remind his Leo love that he truly appreciates her for all she is and loves having her in his life. If she isn't getting this, it could be a turn off and he could find the bedroom to become icy.
Trust
In this relationship, the Leo woman must feel that she can fully trust in her Gemini man or this will not function smoothly. Not only does she need to feel adored and loved, she wants to know she's the only one. She may need reminding periodically because otherwise she'll start to feel as though her Gemini's allegiance is slipping. If that happens, she starts to pull back and problems start building. Leo's desire to stay with what works could prove to be a little bit of an issue with the Gemini man as he's into variety and trying new things.
Gemini men like to always be on the lookout for adventure where they can find it and can find his Leo woman a bit boring if she settles into a routine too much. If she finds she just isn't into seeking adventure as much as her Gemini mate; she needs to learn to have trust to allow her guy to do things that excite him. Not to say that she should allow him to cheat but; there may be other things she can allow him to do that are healthy and could benefit them both.
This is something that has to be worked on in the dating phase. The Leo woman must feel as though he is completely hers and she need not worry about his whereabouts. He must also be honest with her from the get go what he wants, what he needs and whether or not he's willing to give her the devotion she seeks. This relationship needs compromise but otherwise makes for a very good match.
Long Term Love
For this match to make it through, they will have to learn to give and take. While they have many things in common and are able to provide plenty of physical pleasure; they must learn what each other's needs are. The Leo woman will want to be the "Queen" of her Gemini man's heart. If she doesn't feel as though this is the case; she may move on. If he can show and prove to her however; that she is the only one and she is the one he wants to spend his life with, she will treat him like a King which is something every Gemini man ultimately wants.
The Leo woman must also give her Gemini man some personal freedom because he never wants to feel smothered or controlled. He wants to feel as though he's trusted to do things he wants to do or needs to do without worrying about his Leo woman becoming jealous or angry with him. Gemini men have many interests and like to keep busy. As long as the Leo woman accepts this about him and he gives her the love she craves, these two can make for a wonderful long lasting relationship that will stand the test of time. Keeping open communication will help them both to keep things flowing.
If you're ready to understand more about how compatible are Gemini man and Leo woman, check out my brand new Gemini Man and Leo Woman Love Compatibility Guide, and if you want to catch him and keep him click here to learn more about Gemini Man Secrets.
HOW TO ORDER MY "GEMINI MAN SECRETS" GUIDE?
Click this link here and when you scroll down to the bottom of the page click "ADD TO CART." Once you complete your order, you will gain INSTANT access and can start understanding your Gemini man within minutes. You now receive 4 amazing guides PLUS my "VIP CONSULTING" to ask me anything — all for the price of just 1 guide! My Gemini Man Secrets helped THOUSANDS of women like you…understand, attract AND keep their special Gemini man, I'm sure it can do the same for you, too.