When you meet that charming man who seems to be able to get along with virtually any topic of conversation you bring up, draws you in and makes you leaving more. But what a Gemini man really wants in a relationship?
Personal Freedom is a must
First and foremost, the Gemini man reveres his personal freedom. He likes to be able to do this thing and not feel as though he's leaving his partner high and dry. If you are the type of partner that wants to spend lots of quality time together, this guy isn't likely the right match. If you are a freedom loving person who also adores having time to yourself then this guy may be the right one for you.
While the Gemini man wants to spend time with you and may even partake of some similar hobbies, he is still his own man and doesn't like to feel boxed in or invaded in any form. If you expect to take part in all activities he enjoys, you will run him off fairly quickly. He wants you to have your own hobbies and he can have his.
Go with the Flow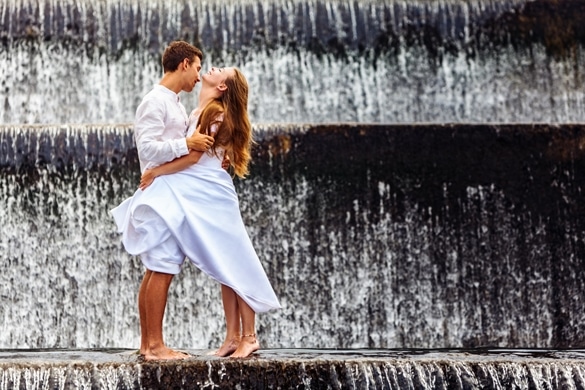 The Gemini man will appreciate a partner who can not only keep up with him but someone who will challenge him, excite him, and be able to go with the flow. He's rather changeable and you never know what mood you're going to see him in at any given moment. If you are able to adapt to whatever mood he may be in and just roll with it, you'll be a really great match for your Gemini interest.
If you make plans and he suddenly changes them due to either something else coming up or just generalized disinterest and you blow up on him, he will not likely want to stick around for too much more. He will consider you to be too difficult and will move on to someone who can adjust to whatever plans he may have in mind. This can be frustrating for some but Gemini men often change their mind. If you can take things as it comes or learn to compromise you'll maybe find a really great partner in the Gemini man.
In fact, unless it's something really important, the Gemini man does not really like making plans. He already knows there is a likelihood he will change his mind by the time that time comes around. If not, he will feel pressured and locked into something he doesn't know if he wants to be. This takes away a little of his personal freedom.
He appreciates a very spontaneous type of partner that is willing to do anything at any given moment or is changeable to whatever plans may have been active before and have now changed. Making lists and sticking to the program really isn't him so don't expect him to be orderly and timely. He can also be flaky at times but if you really like him, you'll have to learn to accept this.
Be decisive and organized!
The Gemini man is not typically decisive or organized. He will need his counterpart or other half to help him to keep a balance of getting things done. If you are the type that can keep the bills in order, checkbook balanced, and can make all the major decisions in life together; you may be exactly what he needs.
Gemini men are wishy washy at times and they need someone who can say "look, we need to do this" and as long as you have a sound logical reason for it; he'll accept that you are correct and will go along with it.
However, the Gemini men can be a bit argumentative as well. So even if you know that what you are saying is correct, if he doesn't see the logic, he will fight tooth and nail which can be frustrating. If you can show him how much you appreciate him and his time, he will likely stop and realize that what you ask really isn't that bad and he does seek to please you.
If you give him a "honey do" list, he may not like it at first but he'll do what he can to make sure he gets these things done. Though you may catch him spacing off and in his own world now and then. As long as he gets things done though, it shouldn't worry you too much. Trust in him is important.
Sense of Humor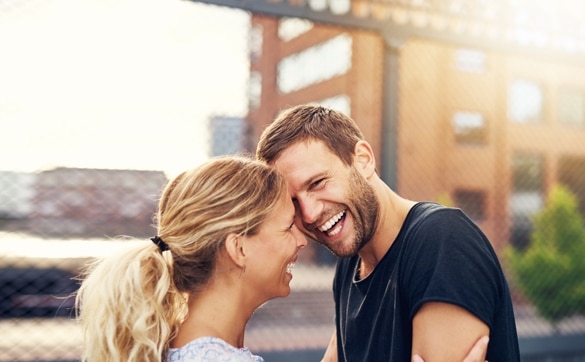 Gemini men are fabulous at making people laugh. Just as he's amazing at making you laugh, he's looking for someone who can also both take a joke and can also dish it out at the same time. He can appreciate an intellectual yet witty type of person who will stimulate him. He often times will make jokes even when it seems inappropriate.
Just keep in mind that the Gemini man is most like a big kid. He likes to laugh, he likes to make others laugh, and he will do whatever he can to elicit a smile. So if you're uptight and not good at taking a joke, Gemini may not be a good fit for you. However, if you are clever and witty, you may just win his heart!
In fact, if you can make jokes on your own without him expecting it, he will likely become very turned on and whisk you off to bed. He really loves a woman who can be light hearted, funny, witty, understanding, organized, and willing to put up with his shenanigans.
Get the lowdown on how to get and maintain a long lasting happy relationship with a Gemini man. Expert astrologer Anna Kovach reveals all you ever need to know about your Gemini man, how to win his heart and keep him happy and what he cannot stand in this useful guide.
HOW TO ORDER MY "GEMINI MAN SECRETS" GUIDE?
Click this link here and when you scroll down to the bottom of the page click "ADD TO CART." Once you complete your order, you will gain INSTANT access and can start understanding your Gemini man within minutes. You now receive 4 amazing guides PLUS my "VIP CONSULTING" to ask me anything — all for the price of just 1 guide! My Gemini Man Secrets helped THOUSANDS of women like you…understand, attract AND keep their special Gemini man, I'm sure it can do the same for you, too.