So you've spotted a Gemini man and wondering if this guy is the type that will romance you and sweep you off your feet. Maybe you do already know and are now wondering how you can seduce him to be yours. Here is some handy information for you.
Are Gemini Men the Romantic Type?
The Gemini man isn't the possessive or jealous type of guy. That means that he isn't into conquering women. He rather appreciates them for the quality they bring into life.
In short; yes! The Gemini men can be quite romantic. They aren't emotional by nature but that doesn't mean that they cannot or will not show you their romantic side.
They are very clever, flirty, and will make you feel like you're really special. He's the type of guy that may buy you flowers or bring you candy on a date to let you know he was thinking of you.
If you get to dating him; he'll often gift you with things you didn't expect just as a token of his affections. He's one of the guys that instead of telling you what he's feeling; he'll try to shower you in affection.
He will likely often text you flirty things or will call you. He's typically a lot of fun to be around so he'll do his best to make you smile which is in itself; very romantic as well.
Turn On His Brain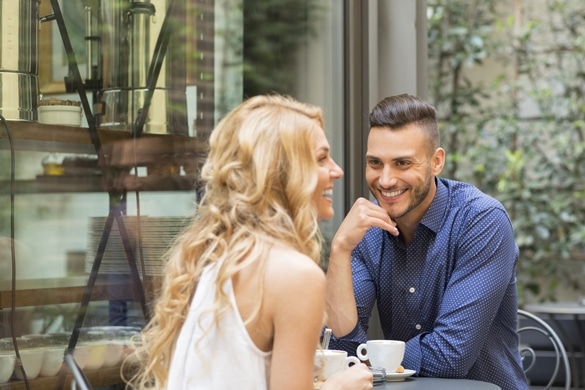 While he IS a man; he's a little bit different as far as what turns him on. Some men are very visual while the Gemini man is more turned on by his brain. So appealing to his head will give you better results.
How do you do this? Well; you show him how smart you are. Be funny, be witty, and be quick to come back to his jokes. He'll be quite impressed and curious about you.
Talk about things that appeal to him such as art, music, today's issues in life, or anything that requires you to use your brain. The more you show him of your brain; the more turned on he will be.
He loves smart women who have drive and passion in life. While he'll look at women who have a body for days; he'll not likely be taking them home. He wants to settle down with a woman who knows what she's doing with her life.
Dingy women only make him laugh and provide entertainment value. Your value increases with every intellectual spin you can throw at him. You can even talk about topics that you're well versed in.
He'll be dazzled and his "other head" will begin to get stimulated thus making it easier for him to want to take you to bed. If you're looking to turn the heat up; turn his brain on.
Bedroom Movements
If you've been smart enough to get him to want to take you bed; now you've got to keep his interest there. Gemini men get quickly bored with routine. He isn't one that will be happy doing the old missionary position in bed.
Truly, this guy wants to do different positions, play role playing type games, possibly bringing in a friend or two into the mix will turn him on as well. Yes ladies, Gemini men are the types that like 3 ways or group sex.
This is what makes him unique and makes him the non jealous type. If you're into having an open relationship or an agreement in which you share partners; he'll be into it.
Gemini men do not turn down adventure which makes them exciting to be with. You can act out just about any fantasy that you can dream up. Whatever you've wanted to try; tell him.
It will turn him on by you sharing it with him and he'll feel as though he wants to help you to achieve that goal. Don't be afraid to share your fantasies with your Gemini guy. He'll be all too happy to hear them and help you act them out.
Sexy Games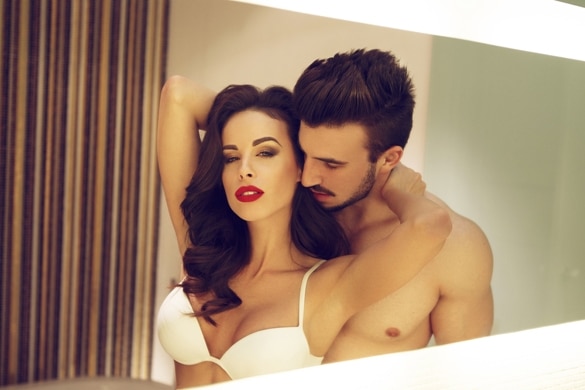 Aside from trying new positions, role playing games, or even wearing masks to shake it up a bit; you can also play other games. There are board games that you can buy from sex stores.
You can try those, you can try word games with only sexy words like scrabble, strip poker, or some other fun game. Dirty dice are fun! One has a description of different body parts and the other has what to do with them.
Once you roll them you may get "blow a kiss on his…" See how this works? These are fun games you can play that turn up the heat and keep things really exciting for the easily bored Gemini man.
If you intend on keeping him; you'll have to always do what you can to keep things fresh in the bedroom. Never get stuck into any sort of routine because if you do; he may seek excitement elsewhere.
I'm not saying he'll go out and cheat but I'm also telling you that it IS possible. Gemini are loyal to a point but if he gets bored or feels that the relationship isn't fulfilling him anymore; he may want to move on.
He isn't good with confrontation so he'd rather cheat than deal with a face to face discussion on what needs to change. So you'll need to stay on top of things and work at keeping communication open with him.
This man is absolutely romantic and he is the type of guy that will fulfill your every fantasy. If you are looking for a guy that can be your equal, your match, and a guy that will always stimulate your senses; this is the one for you.
Get to know the Gemini and all his other qualities by clicking here. It's always best to learn everything you can about a guy before you dive into any situation with him.
I hope this helps give you at least a little warm up for what you can possibly have in a Gemini man.
Share your story (or situation) with our community in the comment section below (don't worry, it's anonymous).
Wishing you all the luck of the universe
Your friend and Relationship Astrologer,
Anna Kovach
HOW TO ORDER MY "GEMINI MAN SECRETS" GUIDE?
Click this link here and when you scroll down to the bottom of the page click "ADD TO CART." Once you complete your order, you will gain INSTANT access and can start understanding your Gemini man within minutes. You now receive 4 amazing guides PLUS my "VIP CONSULTING" to ask me anything — all for the price of just 1 guide! My Gemini Man Secrets helped THOUSANDS of women like you…understand, attract AND keep their special Gemini man, I'm sure it can do the same for you, too.