You're tired of always being the woman who text messages, calls, or messages on social media first. How can you get the Gemini guy you're into to initiate the contact more between you? Astrology can help.
Gemini men are typically very busy. They take on lots of work and projects because they don't like to be bored. This gives them very little down time. 
To get a Gemini man to take more initiative with texting or calling, you're going to have to give him reason to chase you. There are some important steps you should take to make him want to chase you. 
Gemini men love a good chase. They love being able to conquer. Knowing this, you will need to inspire him to take that lead and come running for you. Read on to learn how! 
Be Unavailable To Him
Don't always be around for him when he wants to hang out. Be independent and do your own thing, make your own plans, and do things you love. 
There is nothing wrong with making him wait. In fact, he will love this. He'll see it as a challenge. 
Plus, having your own life and your own plans shows him that you are not needy. That gives him reassurance.
It also makes him miss you when he can't always be with you. Absence does make the heart grow fonder with the Gemini man. He loves personal freedom more than anything.
He wants a woman who isn't clingy and has her own life outside of him. That really makes him want you more, so show him that you're a busy woman!
Try Being More Mysterious
The Gemini man loves to be with a woman he can't quite figure out because then he can slowly unravel her like a good mystery novel. I know that sounds odd, but it's true.
When you get to know him, don't tell him everything. Dangle a little bit of information to get him salivating, then make him wait until you tell him the rest of your story.
This will make him want to be around you more and will definitely make him chase after you. This will make him text you and see what you're up to so he can figure out when you're free next.
He may also give you a call to ask you a question or two. He wants to get to know you more. This is a good practice when you're dating a Gemini man. 
Spontaneity Helps
Gemini men typically do not like schedules unless it's work related. Otherwise he likes to "play it by ear" with his life. This is especially true with relationships. 
If you are spontaneous, you'll blow his mind. He will want to reach out to you more. Try calling him up and inviting him to do something adventurous with you and some of your friends.
If you're going ziplining with friends or skydiving, ask him if he'd like to join you.  Even if he can't, he'll be excited that you invited him. There is also a chance he'll drop what he's doing and go.
The other side of this is when he calls you or texts you and asks you to do something out of nowhere, you should try your best to go with him. It will show him that you're up for fun with him.
This type of thing builds a really fun relationship with him, and knowing you're up for anything will encourage him to reach out more—even just for short conversations throughout the day.
Listen to Him With Enthusiasm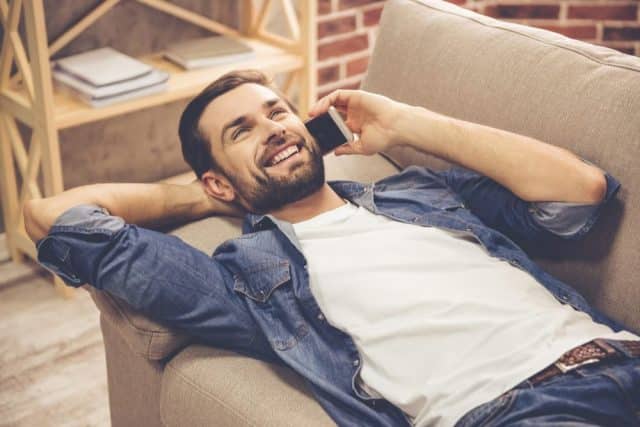 The Gemini man wants to be with a woman who is interested in him and what he has to say. Even if you don't really want to listen to his rambling, do it with enthusiasm. It will help you go forward with him.
When he knows that you're a good listener, he will call you or text you more because he knows that you'll actually reply with some good advice or at least empathy. He'll know he's not just typing into the void and won't just get an emoji or an "aww" in response his openness.
You'll also need to be very positive around him. Be a source of enthusiasm and inspiration. That makes him want to talk to you more. Naturally that leads to him reaching out to you more.
Gemini man wants to talk to a woman who actually interests him and shows interest in him. Someone who listens, gives advice, and is just really sweet to him is who he wants to spend his time with.
You can send him random memes that have an inspirational message that relates to his life and what he does. He'll love it that you're thinking of him in that way. 
Look and Feel Your Best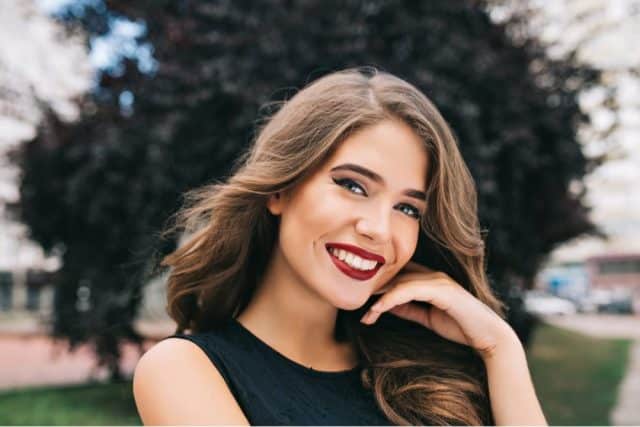 You are inspiring to a Gemini man when you're always doing your best. Eat well, look amazing, and be sweet and understanding. These are things a Gemini man looks for.
Whenever you are actually with him, you want to look like you take excellent care of yourself. Your hair should be neat, your clothes tidy, and just be fresh. Wear a scent that is inviting such as vanilla or jasmine. 
He wants to enjoy your inner and outer beauty. He's not picky, but he does appreciate a woman who takes excellent care of herself physically and mentally. 
Looking good and being fit is important. I'm not saying you cannot be curvy. I'm saying that if you are curvy, be proud of yourself and the way you look. Be comfortable in your own skin.
Your positive glow will draw him in and make him think of you more when he's not with you. Text him photos of you that he can drool over until he talks to you again! 
Be His Very Best Friend
The Gemini guy is someone who wants his partner to be the one he turns to when he needs or wants to talk. You should be someone that is there for him but who also gives him the freedom he needs.
You should be in tune with him and be able —and willing—to help him or leave him be depending on his moods. Getting to know his moods is very helpful because once you get a handle on that, you know what to give him.
Be his sexy goddess, but also be the woman that will have her own life going on. He needs dependability, but he also needs time to himself.
Know the difference between when he needs freedom and when he needs you. When you get to know him fully, you will always know what to do and when. This will then make him want to reach out to you more.
Remember, he needs to feel your absence. Be really good to him when you're with him or talking to him. Don't text him or call him all the time. Back off and make him step forward.
When he does finally message you or call you, give him your best. Know that he doesn't always want to be in contact, but when he does, he needs positive feedback.
Read next: How to Attract a Gemini Man in August 2020
Final Thoughts
Gemini men are hard to capture for the long haul. They have specific desires and needs. They aren't picky about a woman's looks, but they are looking for personality traits that work well for them.
To get a Gemini man to text or call you first is no easy thing. But you can do it! You are able to do what he needs or desires to draw him in more.
If you follow these instructions, you should be able to get your Gemini man to pay you more attention or initiate more with you! It's not wrong to reach out to him first, but he does appreciate being able to chase you. 
Speaking of Gemini men, did you know that the super adorable actor Tom Holland a Gemini? He sure is! No wonder we just want to eat him up. Gemini men are irresistible. There is no question about that.
Are you dating a guy who just won't pick up the phone unless you reach out first? How have you been handling it? I'd love to hear your story in the comments!
Wishing you all the luck of the universe!
Your friend and relationship astrologer,
Anna Kovach
---
---