Are you finding yourself being lured in by a charming Gemini and wondering what it is he likes in a woman? Here is his top 5 turn ons that may help you determine if you're what he's looking for.
Talk Talk Talk…
The Gemini man is very chatty and so he'll appreciate a woman who can not only keep up with him but can create great conversation herself. He's always filled with great ideas. There will never be a dull moment when talking to him.
Keep him motivated by coming up with new topics of conversation. Whether it's something he's knowledgeable or not; he'll listen to whatever you've got to say if it's something interesting or intelligent.
If you figure out what his favorite genre of movies is; talk about that. If you know what types of books he likes, you can go into titles you've read or would like to read. There are a ton of different things you can talk about with this man.
You'll need an energetic and outgoing type of personality to suit this man's needs. Gemini men are full of energy and can talk for hours on end. So if you can keep up with him; he may be your guy.
Anything Technology Related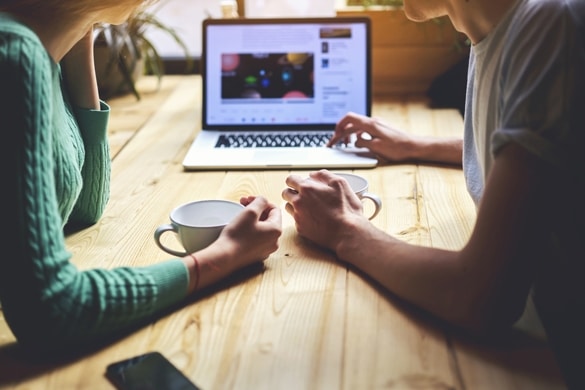 If you're a brainy woman who knows about computers or other forms of technology; you'll definitely turn him on. He's all about the latest and the greatest forms of technological advances.
In fact, you can use this as a topic of conversation. What he'll like even better is if you get a game that you two can play together on whatever console it is that he has or computer for that matter.
You could go to stores that sell various gadgets to look at or play with. He'll absolutely eat it up and see you as a super sexy brainy lady. That's exactly what he wants.
He can talk about things like this for days so be prepared! Play games with him and have fun with him. Most of all; he wants to have fun and the more fun you have with him; the more he'll be into you.
Great Sense of Humor
Gemini men tend to have a wonderful sense of humor themselves. They crack a lot of jokes and like to play pranks. They are like the court jester of the zodiac. They are always the center of attention because they're so funny.
He'll make you feel good and make you feel comfortable. To turn HIM on though; you'll need to laugh at his jokes and not take life too entirely serious. He likes to be relaxed, calm and easy going.
Gemini man seeks a woman who has an amazing sense of humor herself and can take his jokes without flinching. A witty comeback is a HUGE turn on for this guy; especially when it comes to dirty jokes.
So if you're the live of the party wherever you go or you know how to make all your friends almost pee themselves laughing; you're the woman he's looking for. There isn't anything in life that cannot have some type of humor in it.
Freedom Loving and Living
The Gemini man is truly seeking a woman who is independent, self reliant, has her life in order and yet can be spontaneous in a fun way. He isn't one for schedules and plans.
He prefers to basically "wing it" most of the time. He may call you up on a Wednesday night and say "let's go to Vegas for a couple of days" out of the blue. It may sound nuts but, if you go with it; you find that you actually have a blast.
Being random is something the Gemini man is very good with as he IS the twin of the Zodiac which means he's different each and every day. One day he's one guy and then the next; he's a whole other man.
You never know what you're going to get with him but if you remain spontaneous and be a bit loose on how things should be done; you'll do just fine with him. An easy going attitude will turn him on greatly.
He's also one that enjoys time to himself which means he requires a woman who will not only be ok with this but also want to take time for herself without him. It helps balance work better between you if you give each other time alone.
Well Manicured Hands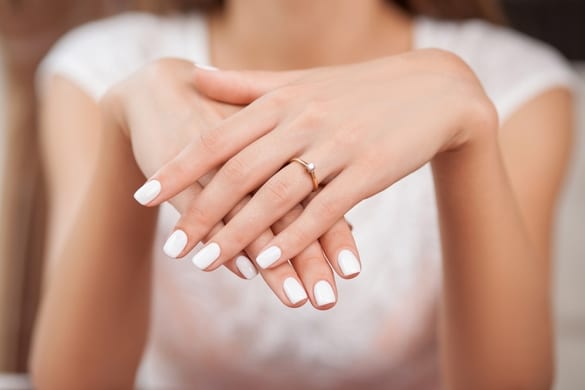 Gemini men often have well manicured hands. If you look at their hands; they're typically well taken care of. They are soft, the nails are clipped and filed perfectly and look very professional.
He has a thing about hands and so this is one of the things he looks for in a woman. He'll want to hold your hands and look at them often. He also wants to kiss your hands. He's very romantic like that.
If you aren't typically a woman that goes to have manicures done; you can at the very least keep your nails very cleans, filed, and maybe even polished. He seems to prefer the French Manicure look but if your nails look tidy with color, he'll like that just as well.
You may want to make sure your toes match as well. He's not as much a stickler about feet but it will look nicer to have your nails and toe nails looking fabulous when possible.
When it's not possible, just keep them clean and clipped to make them tidy. He'll go crazy over it and perhaps want to put a ring on one of those fingers if you know what I mean.
The Gemini man is a bit quirky but he's definitely loveable. Do you know what his turn offs are? Click here to read more about what he likes and doesn't like in women to help you determine if he's the one for you.
Share your story (or situation) with our community in the comment section below (don't worry, it's anonymous).
Wishing you all the luck of the universe
Your friend and Relationship Astrologer,
Anna Kovach
HOW TO ORDER MY "GEMINI MAN SECRETS" GUIDE?
Click this link here and when you scroll down to the bottom of the page click "ADD TO CART." Once you complete your order, you will gain INSTANT access and can start understanding your Gemini man within minutes. You now receive 4 amazing guides PLUS my "VIP CONSULTING" to ask me anything — all for the price of just 1 guide! My Gemini Man Secrets helped THOUSANDS of women like you…understand, attract AND keep their special Gemini man, I'm sure it can do the same for you, too.