What does a Gemini want most in a partner or wife? He wants a woman who will strive to reach her own goals and stay motivated. The following are reasons why he wants this most in a match.
He is Motivated
The Gemini man is a multi faceted type of guy. He likes to have many irons in many fires. This means that he often will work more than one job or have multiple projects or hobbies in place.
The man absolutely fears boredom and uses that motivation to keep him involved in as much as possible. That means that he isn't typically lazy and will constantly look for ways to entertain himself or work at something.
This also means that when he gets to looking for a partner; he's going to want someone who has the same types of values that he does. He definitely will not choose a woman who has no motivation.
If you're the type that likes to stay at home all the time watching television; the Gemini guy isn't the one for you. He isn't that type of guy and will get bored with you being unmotivated.
Looking at his motivation; though he may not finish the projects he starts; he at least keeps moving. This is what he wants in his "match" in life. He does have different moods for sure.
However; even when he's in hermit mode (it can happen); he'll still want to be actively doing something such as painting, writing, or playing his guitar. So he's not going to sit around and be still.
Goals and Passions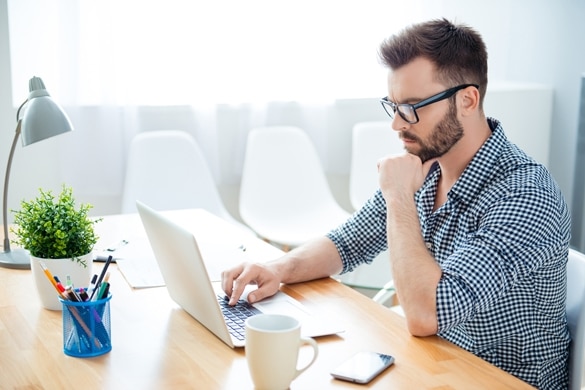 He doesn't always make goals per say but he does seem to have a vision of being able to maintain some point of action in order to make sure he never faces boredom in any way.
He'll look to the things he's most passionate about to keep him busy. He may study to get his private pilot's license while he's working a full time job and also working on other projects.
He's typically a busy guy whether he's out somewhere or at home. Idle time isn't something he's familiar with. When it does happen to him; he freaks out and has to immediately seek something out to remove the rut he feels he's in.
I'm not saying he won't sit down and watch a movie with you. However; he may not be able to sit still that long. He may grab his guitar and write some music while he's watching.
Gemini men often get diagnosed with attention deficit disorder. However; they probably don't really have it. They're just being their normal Gemini self. He is an Air sign so he tends to want to go with the flow of life as well.
He's spontaneous and changes his mind quite often. He'll need a woman who gets this about him and will also go with the flow. Resistance will make him uncomfortable.
You'll notice he has many different interests and passions. He'll often seek out "do it yourself" types of books as to learn new things. Often he'll start new things without having finished the others he started.
It's not the sense of completion he's looking for. He's actually just trying to keep himself amused and if he sticks to something too long; he may become bored with it hence the random switch to something else.
Lasting Impressions From You
As a potential partner or wife for the Gemini man; you'll need to maintain your own self confidence. You'll need to pursue your own passions in life. You can share some of his but it'll be better if you have some of your own as well.
Showing him that you can do it yourself and don't require his assistance will also teach him that you don't need him. This will turn him on beyond measure! He doesn't really like women that seem to really need him.
When you are involved with a Gemini man; the best thing to do is focus on yourself, what you want in life, and what types of goals you can place for yourself in order to achieve what you set out to do.
Be goal oriented to show him what completion is and what it feels like to finally get it done. You'll serve as a great example for him and possibly motivate him to finally finish that painting he started a few years ago.
Completion isn't something he's too familiar with. Balancing him out better will help him grow as a person. In return; he'll give you the world at your feet. You will have to be an equal partner though or it won't work well.
Try To Avoid Lazy Behavior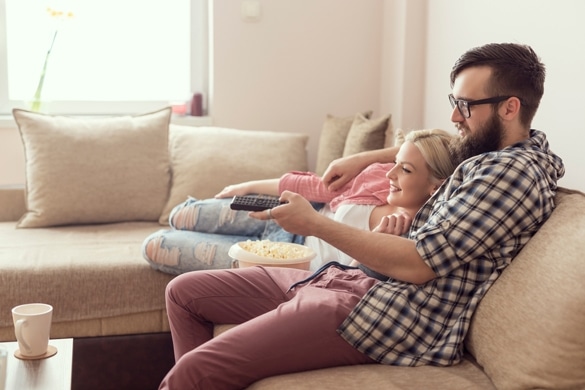 I'm not saying that you need to constantly be doing something. Gemini is that way but he surely doesn't expect everyone else to be him. While he wants an equal; he will probably understand you need some down time.
It's alright to watch T.V. like most normal people or watch movies. However; just make sure you always have targeted attention to your goals or passions in life also. A nice balance should suffice.
If you can show him that you can have down time that is nice but you're also someone who works hard at what you do; he should be alright with that. He probably won't do it himself but as long as you get that; you'll be fine.
Naturally if you find that he's too high maintenance or too restless for you then you may want to find someone who has a calmer demeanor. Though he is pretty relaxed as long as he's doing what he wants to be doing.
It's hard to really make him angry because he's so in tune with life. He goes with the flow and tries not to be judgmental of others. That's some great qualities to have in a partner. This is why he isn't the jealous type.
If you'd like to know more about the Gemini man's desires in a woman, click here. Hopefully this helps you to understand what he's really looking for and what will make for a healthy relationship with a Gemini guy.
Share your story (or situation) with our community in the comment section below (don't worry, it's anonymous).
Wishing you all the luck of the universe
Your friend and Relationship Astrologer,
Anna Kovach
HOW TO ORDER MY "GEMINI MAN SECRETS" GUIDE?
Click this link here and when you scroll down to the bottom of the page click "ADD TO CART." Once you complete your order, you will gain INSTANT access and can start understanding your Gemini man within minutes. You now receive 4 amazing guides PLUS my "VIP CONSULTING" to ask me anything — all for the price of just 1 guide! My Gemini Man Secrets helped THOUSANDS of women like you…understand, attract AND keep their special Gemini man, I'm sure it can do the same for you, too.
---
---