By no means are Gemini men perfect at relationships. However; they CAN actually teach people important lessons in life. Here are some things you can learn from a relationship with Gemini man.
1) Learning Independence
Since Gemini is so very active and always on the go (literally or mentally); he can teach you the importance of being able to entertain yourself or spend time alone. If you are a co-dependent type of person; he can show you the beauty of letting go.
That may not sound like fun but once you do learn that you don't need to be attached to his hip 24/7; you'll find a new found freedom to spend with your own friends or family.
Perhaps you can learn the joys of doing the things you want to do without anyone telling you that it's wrong or you can't do it. Go walking, hiking, biking, or do things that enrich your own life.
Learning how to be independent in a relationship is one of the single most important things you can learn in your life. When you are both free but respectful of one another; you'll be much happier.
Resentment always comes from partners that are co-dependent. Gemini will want time to have solitude or doing things he wants to do without you. If you don't allow him to do it; he will resent you.
That resentment will build until he reaches a point where he will just go ahead and break it off. No one wants to be with someone who makes them feel bad every time they want to do something on their own.
It's not that he wants to be away from you. It's that he needs time to feel like himself and feel free. Once you learn how this feels; you'll want it also. So this is a beautiful gift he can teach you.
2) Let Your Freak Flag Fly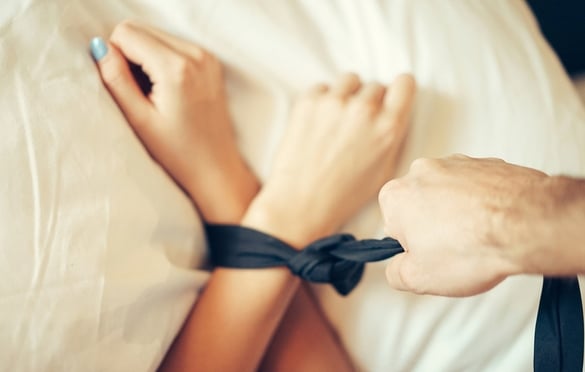 What does this mean? Gemini men are very kinky. They typically don't have a jealous bone in their body. There are some exceptions such as the ones that may have a moon that has jealousy such as Scorpio.
Otherwise; most Gemini men are open and willing to try anything at least once. This is especially true when it comes to sex. That means that he has no qualms with trying new things.
If you are not accustomed to acting on your fantasies or are a bit squeamish about sex; Gemini can help you open up and let your freaky side come on out to play.
He will make you feel comfortable and make you want to share yourself with him. He also has no trouble with threesomes or group sex. That doesn't mean it's a requirement to be with him though.
However; if you've got any curiosity about being with others; he'll indulge you as long as he's there and can either participate or watch. Gemini man wants you to feel cozy with him when it comes to intimacy.
If you've typically felt oppressed in the bedroom; you can now relax, enjoy yourself, enjoy your Gemini guy and enjoy the kinky side. Once you do; you may never go back.
3) Teaches You What You Do Not Want
What I mean by this is that not only can he teach you things that are good and healthy for you and your relationship; he can also show you some behavior that you don't actually want to deal with.
Just as a relationship can show you the good things in life; it can also make you realize what you may not want. Every relationship you encounter is one of learning important lessons.
With a Gemini man; you may learn that it's intolerable to be with someone who cannot keep their eyes on their own paper. He may teach you to get out more but he may also teach you that you have limits.
These limits may be that you don't always want to be on the go and busy like he is. In effect; it shows you how to place boundaries. When you first start dating him; you may try to keep up with him.
After a certain amount of time; you may get very tired trying to keep up with him and decide to start doing your own thing or staying home more. However; your independence will need to kick in.
He isn't about to stop or stay home just because you don't want to go. As long as you allow him to still go; you may work out just fine. If you're not at the independent stage; you definitely will not like this about him.
4) Various Interesting Topics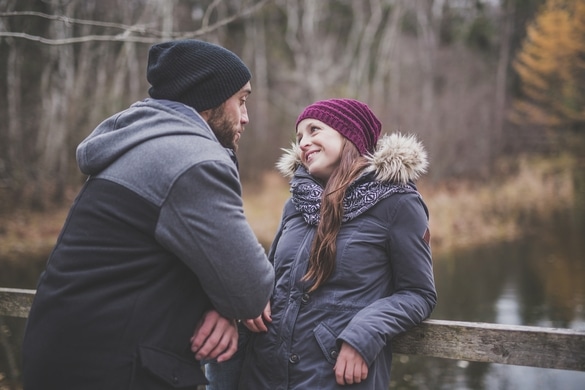 Gemini men have lots of different interests and will go to great lengths to study what he appreciates. In that way; he may learn about some things that also interest you.
Perhaps he can teach you about some things you didn't know about things you were always curious about. He's willing to talk to you at length or help you learn about things you have any interest in.
If he doesn't know anything about the things you like; he'd probably enjoy learning about them so that he can understand it better and also to create a better bond with you.
When you find out a Gemini knows all about how to build scrapbooks and you've always wanted to try it; ask him! If you've got an interest in Astronomy and he has learned how to build a telescope, by all means; learn from him!
He's really great at teaching the information he's spent hours learning on his own. He'd absolutely LOVE to share it with you if you're willing to learn. He's a great teacher and you could get a wealth of knowledge with this guy.
Remember he's well versed in so many things; you just never know what he may have stored in that brain of his. Click here to learn more about the Gemini man's interests.
HOW TO ORDER MY "GEMINI MAN SECRETS" GUIDE?
Click this link here and when you scroll down to the bottom of the page click "ADD TO CART." Once you complete your order, you will gain INSTANT access and can start understanding your Gemini man within minutes.
You will now receive 4 amazing guides PLUS my "VIP CONSULTING" to ask me anything — all for the price of just 1 guide! My Gemini Man Secrets helped THOUSANDS of women like you…understand, attract AND keep their special Gemini man, I'm sure it can do the same for you, too.