What kills a Gemini man's desire for you? What makes that flame of his die, makes him stop seeing you as his number-one person? Well, many things… after all, Gemini is a fickle sign whose desires and needs change every moment. How do you keep up? Here's a few tips: 
Desire is fickle, and so is a Gemini man! He's always changing, and loves a complex problem to figure out, or else he gets bored. Most of the time, killing his desire is not even your fault. No one can be that interesting, one hundred percent of the time! 
However, it can help to know a little more about his character and see what else kills his desire for you. It's not just boredom, of course! Once you know, you can make a real effort to stay desirable for him, and gain his love and respect. 
Of course, you should never change who you are for a man. But, if there are certain little habits that are easy to tweak, why not try and adapt yourself a little bit? After all, that's what relationship are all about – learning to be flexible and growing! 
So, without further ado, these are my top seven things that tend to kill a Gemini man's desire for you (and what to do about it!): 
7 Things That Kill A Gemini Man's Desire For You
1. Being Too Serious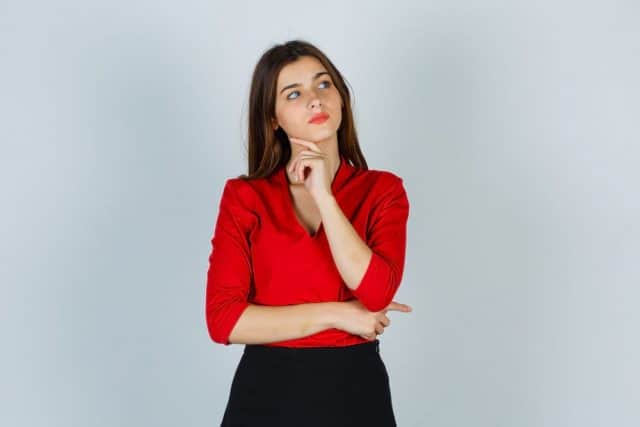 Gemini is a sign that loves to keep things light and fresh, plus he adores laughing and making fun of you, life, and himself. You're always in for a roast when it comes to dating a Gemini man! 
So, one of the quickest ways to kill his desire for you is when you are just too serious all the time. When every laugh turns into a heavy conversation, or when you can't laugh at yourself. The truth is, ladies, you'll gave to grow a very thick skin in order to deal with the Gemini man's jokes! 
It also helps not to take yourself so seriously anyway! Life is too short to do anything but enjoy it, at least according to the Gemini man! Does that mean you can never be serious? Of course not. But just don't let it be too much of a habit, as it does tend to bring him down and turn him off. 
2. Forcing Him To Commit Before He's Ready
Gemini is a sign that's well-known for their difficulty committing. However, that doesn't mean he can't commit – it just means that it takes some time for him to make up his mind and settle. 
So, if you interrupt that process and try to draw some sort of commitment from him too soon (let's say in the first six months, for example), it's likely that you'll kill his desire for you. He won't see you as fun and easy-breezy anymore, but as potentially desperate.  
It will be hard, having to wait for him, but at the same time, once he sees you are committed over time, he's also much more likely to commit himself. And when he does, he makes a truly amazing partner! 
3. Too Much Routine & Not Enough Change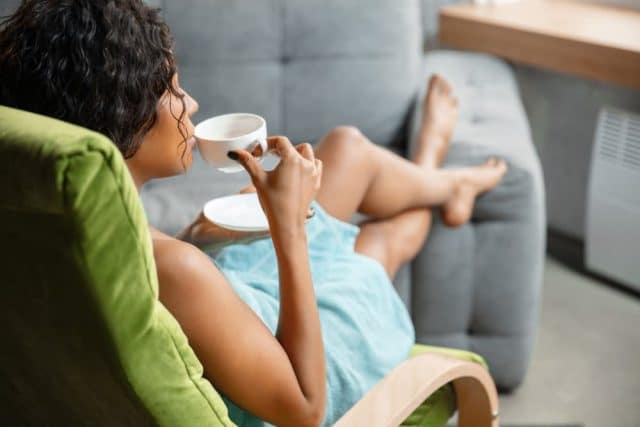 Are you the type of girl who likes to snuggle up every Friday night on the couch and order takeout? That's okay – we all love our rituals and routines. However, if that's your forever thing and you're not keen on change, well, you're probably going to have a bit of a problem! 
So, whatever you do, change your routine up if you want to keep the Gemini man around. Introduce new rituals regularly, try new foods, new restaurants, new friends. New places are also a major win! 
If you don't, and there's not enough variety, well, you may soon be waving goodbye to your Gemini fella. Don't say I didn't warn you! 
4. Not Being Complex Or Interesting
Here's the thing with Gemini men – they love a woman who's complicated, complex, and constantly fascinating. Yes, that may be a hard image to live up to, but at least you can take comfort in the fact that if you're a bit on the challenging side, he'll adore you and his desire will last forever! 
If you're doubting your complexity, just try taking up a passion here and there which will make your life interesting. That's more than enough to keep his desire going for you in the long run. And if you're not that much of a mystery, don't try too hard to change yourself. 
After all, he's got to love you for who you really are, not who he wants you to be. Not all of us are basket cases, and it's better than way, right? Right! Stability can be sexy, too, but just perhaps not to the typical Gemini man. 
5. If You Can't Laugh Together
Laughing is a major turn-on for Gemini men. They are very playful types, fun-loving and almost quite youthful – like a teenager! They love watch stand-up comedy, as well as enjoy cracking jokes about everyone around them. 
Sometimes, those jokes can be a touch mocking or even sarcastic. There are some jokes that you may not be able to bring yourself to laugh at, but at the end of the day, most of the time, he will bring a smile to your face! 
It's only when you stop laughing at his jokes or laughing at life, that his desire begins to wane. Maybe life has gotten quite serious, and it's no one fault – but try and bring that lightness back in, if you can. Even if it's just a meme a day! 
6. No Social Life
As an air sign, Gemini men are ultra-social. They love spending time with friends, at parties, for example. They are typically social butterflies, and are charming, chatty, and outgoing. 
If you're more of a homebody, that's okay, of course! However, it will be a bit of a challenge and may dampen his desire for you. He ideally would love you at his side, having fun and making new friends. 
So, if you want the Gemini man's desire to last, try and be a little more social – it won't kill you, right? 
Read next: Gemini Man Turn Ons: 5 Things He Really Loves in a Woman
7. Not Having Fun Anymore
Fun is one of the most important components of a relationship with a Gemini guy! If there's no more fun anymore, he will get bored and lose a lot of that desire for you! 
Fun means going out, being special, laughing, playing tricks, having great conversations, trying new things, and treating life as a serious of adventures. 
Of course, this doesn't mean that he can't have anything serious happen – he can – but it needs to be as balanced as possible with the good stuff. Try and keep that in mind when you're dating him! 
Does this all ring true for you? Have you ever dated a Gemini guy, or are you dating one right now? What have you found kills his desire for you – and what turns it all the way up? 
Your stories are always important to me, and I learn so much from you, my readers! Feel free to leave your comments in the comments box below! 
And now that you know they keys to keeping your Gemini man around and interested, why not find out if you two are the perfect match? Take my free compatibility quiz here!
Your friend and Relationship Astrologer,
Anna Kovach