The Gemini sign is represented by the image of the twins—which should tell you that he was born to be connected to one person for the rest of his life. However, many of my clients have no idea how to use this basic fact to their advantage.
One of the most effective ways of sowing an unquenchable seed of desire in the heart of a Gemini man is through text messages. If you want to make your Gemini man swoon, you must learn the art of texting.
Some Important Things You Need to Know About Gemini Men
Gemini men are very balanced and moderate in their approach to life. They are also very adaptable and can fit into any situation they find themselves in no matter how uncomfortable it is.
They are also firm believers in honesty. A Gemini man will never show his true feelings until he is sure that he won't be taken for granted. He is always watching for signs that their good nature will be taken for granted.
Gemini men are the top of most women's dream list because of how considerate they are in romantic relationships. They have a charming personality and are very optimistic about life.
However, Gemini men hate to feel pressured. If they sense any pressure coming from you, they will withdraw. These men love to be in charge of their lives and their decisions. That's why you have to make it seem like he's the one who's making all the moves. Your hand must be invisible.
Sending him seductive text messages is an excellent way to keep him thinking about you all day long. Messages that have been carefully created can keep you on his mind for as long as you want—which might just be forever!
Whether you want more attention, want him to ask you out on a date, or are even hoping to get him back after a breakup, text messages can do just about anything if you know how to use the power of words.
Before you send that steamy text, there are some things you should know about Gemini men and words. Read on for my top tips on using the power of text messages to your advantage! 
Tips to Remember When Texting a Gemini Man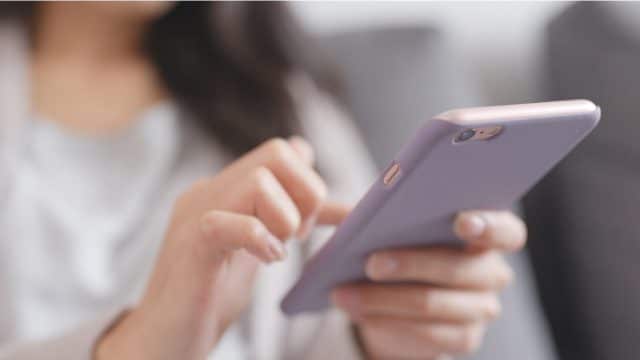 Gemini men are very competitive: They love to win and conquer. They are naturally designed to win everything they try at the first attempt. You have to be careful so that it doesn't seem like you're throwing yourself at him. Give him the chance to pursue you, or it will end up like another one-night stand.
They can be emotional: They are well-connected to their emotional side, but they love situations that make them think and solve problems. That's why they are fascinated with women who have an aura of mystery and intrigue.
Be subtle: When dealing with a Gemini man, you have to be subtle with your words. Don't reveal everything at once—dole it out piece by piece and keep him curious. This will make him want to know more about you.
Use attention hooks: These are psychological triggers that cause certain brain activities that turn to action. When you incorporate words that will make him think about you, he won't be able to resist.
Use words that build suspense: This is another indispensable tool in the art of seducing a Gemini man. Your words have to make him want to figure you out. Use words that create an aura of mystery about you.
When texting a Gemini man, one of the most important keys is attention. You see when you're both together and in love, his attention is constantly on you. He can't seem to keep his eyes off of you.
When you are apart, he is constantly thinking about what you're doing and what you're thinking. The more you think about someone, the more you fall in love with the person and the more attention you give to them. Your text messages must be able to capture his attention and make him think about you constantly.
Read next: How to Get a Gemini Guy to Text and Call You First
Final Thoughts
When texting your Gemini man, your words must make him imagine you in his thoughts. If you keep sending him irrelevant messages, his flame will be cooled and he will quickly lose interest.
Be subtle and don't text him too frequently. One text message should be powerful enough to send lightning bolts to his heart and mind. Send him these messages sparingly and you'll get his attention.
If you keep to these strategies, he'll want to be all over you with attention and affection. If it's your Gemini ex you want back, don't be surprised when he calls you and tells you that he'd love to start over!
Words are powerful, and only wise women know how to use them to get what they want. Learn this and you'll never have to beg your Gemini man for his attention again.
I'd love to hear your story in the comments! It's always anonymous.
Wishing you all the luck of the universe.
Your friend and relationship astrologer,
Anna Kovach
---
---