How To 'Reverse' The Game So He's The One Chasing After You After Just A Few Texting Tricks
You're totally into a Gemini man who seems to dig you too, but now you want to know how to get him and have him chasing you! What can you possibly text him to make this happen? 
I've got some excellent client sources that have allowed me to comprise a list for you. Stick around and learn exactly what seven texting tricks actually work to win the Gemini man over!
7 Gemini Man Texting Tricks: How To Hook Him And Get Him To Chase You…
1. Make The First Move – "How's It Going?"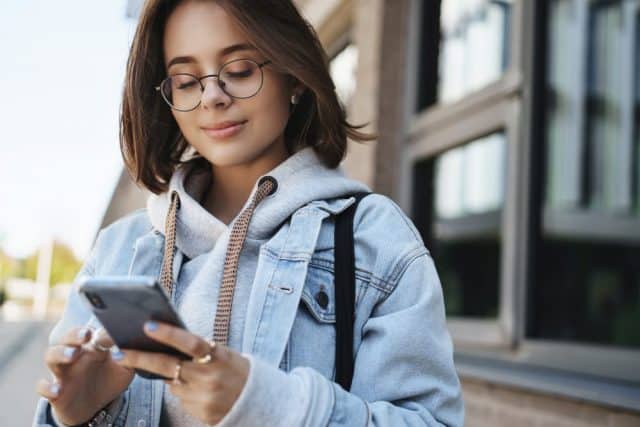 If you have recently exchanged numbers or social media information but haven't heard from him yet, then you need to get on it! Be the one to initiate contact. Why wouldn't you do that instead of waiting for the other way around?
If you are the one who originally makes the contact, it shows him that you are strong and know what you want. This will actually impress him. It can only add to your cause!
Gemini men do like to chase, but they also like a woman who starts it all up. He becomes confident because he knows you like him and he'll be ready to get this ball rolling.
Taking the first step by texting him something simple, as this will allow him to open the doorway to what can happen with you. After he answers you, then you start talking about getting together sometime for coffee. 
Just that small easy gesture is a HUGE step forward with the Gemini man. Act like you want it and go for it! Once you do, he'll be able to start chasing you. If you don't do this, he may waiver and not reach out to you. 
2. Talk About Where You Met – "It was really great to meet you at ______'s party."
No matter where you two met, you should discuss the venue, the people you were with, or what he was wearing. This initiates more conversation and it will help you two talk about your interests. 
You can talk about your drinks and what you really like or what he really likes to drink. See how easy this is? If a friend drew you two together at a gathering, talk about that friend in a good light. Optimism is attractive to Gemini man!
This is a great opportunity to talk about what types of places you both like, food, or anything else you can think of. It's the basics that help form a potential relationship.
Remember, you need to hold his attention long enough to get him running after you. Once you do that, you're set! He is an intellectual, so be sure to say witty things. Be funny but also laugh at his jokes. 
3. Be Understanding – "I'm sorry you've had a tough day, is there anything I can do?"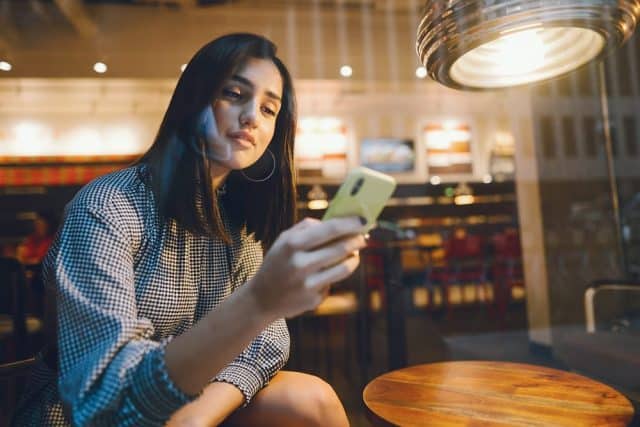 You are showing him your empathetic side and that you actually do care about what he's going through or how he feels. This shows him that you are the kind of woman he needs.
If anything, ask how his day was or how he's been since you last saw him. If you work together, then you can ask him what he thinks of the boss or the work. 
He needs to know that if he goes forward with you, you'll be a positive source for him that is also comforting. He would do the same for you. You're basically wearing your heart on your sleeve with your empathy. That's a great thing!
It's also letting him know that you can deal with his various moods because you can adjust how you talk to him. It's really important to be able to go with the flow for him. 
4. Compliment Your Gemini – "That jacket looks very sexy on you."
Gemini men love to receive compliments. He also loves a good flirt. This type of text message combines both! It's a win/win situation for you and him to come together. 
There are various ways to compliment, him take your time to think it over. Remember how he looked, how he spoke, jokes he may have made, or how amazing you felt being around him. 
Now you can adjust your text messages to reflect these types of thoughts. He'll eat it up! Gemini is a natural flirt, and responds very well to this sort of verbal suggestion. 
5. Sarcastic Banter Or Teasing – "I know you weren't paying attention to what I wore."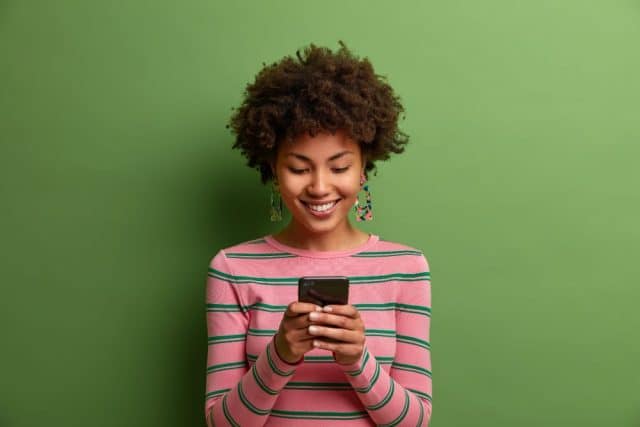 If you know he was checking out and say this then he will chuckle and make a good comeback. This type of talking is his favorite. He loves a cheeky woman. I know that sounds funny but it's true!
He has this type of flirty banter as well. It's fun for him. It should be fun for you with him. My clients with Gemini men can tell you that he loves a good debate now and then.
It's not the same as arguing. You both make good points that are well educated and intelligent. Give him some "verbal" pokes. He'll love it as long as you're not being outright insulting. There is a fine line. Be careful!
Be ready for him to flirt with you like crazy after this! This is definitely an open door for him to come running for you. Do you have your running shoes on yet? I bet you do! 
6. Let Him Be In The Spotlight – "Everyone just loves talking to you, including me."
I mentioned the flirting part. He loves that but he also loves lots of attention. In the beginning when you're trying to rope him in, you need to be conscious of that.
Be sure you're flooding him with attention. Not necessarily just with many texts, but rather in the content you send him. "I bet being alone with you is incredible," is another way to hook and reel Gemini man in!
You're boosting him up to make him feel important and cared for. This is what he looks like for a long time partner. Doing this lets him know you're the woman he wants. 
Read next: How to Become a Priority For The Gemini Man
7. Capture His Interest – "I'm pretty good at chess. Are you up for a challenge?"
It doesn't have to be chess obviously, but what little you may have gathered from him try to get his interest piqued. If he loves to play a musical instrument, ask him if he would teach you. 
If you find out he's spiritual, ask him if he'd be alright with you tagging along to his favorite shop where he buys his inspirational tools from. There are a million different ways you can get him to want to engage with you. 
When you keep the conversations stimulating for him, he will keep coming back for more. Naturally, when you get him hooked, you start to back off just a bit and not always be available.
This is when he will start to chase you. He's ready to do what he has to in order to win you for himself. I've seen clients who text him too much then he starts going cold. They stop for a week then he reaches out as though not a minute passed!
He cannot stand to be ignored or put off. However, you cannot give him one hundred percent of your time, otherwise he will get bored and be ready to clam up. So do yourself a favor and make him work for it.
Did you successfully capture a Gemini man's attention via texts? Tell me how you did it because I'd love to know what secrets you can share with me! 
And if you're dying to know what to expect next with your Gemini man, then check out my blog to uncover even more tips, tricks and secrets! You can find it right here.
Share your story (or situation) with our community in the comment section below (don't worry, it's anonymous).
Wishing you all the luck of the universe.
Your friend and Relationship Astrologer,
Anna Kovach
---
---