Are you considering getting intimate with a Gemini man? Maybe you're dating him and still don't have him all figured out. Hopefully these tips will give you a good idea of what a Gemini wants, what he likes, and what he's likely to be like.
Craves Excitement in Bed
The Gemini man in general; needs stimulation almost constantly in his life. His sex life is no different. He craves to have pleasure in new and innovative ways. This makes him open to try new things.
The thing is; he wants to do it all the time. The funny thing is; he talks a lot about sex but seems to not have much of it unless the right woman blows his mind in the sack.
What do I mean? Well he's already really flirty and sometimes says things that are very sexual. Innuendos are his absolute favorite. However; when it comes down to it; he is one that can take it or leave it.
Sex isn't one of his top priorities. So when he does actually engage in it; he needs it to be really fulfilling or it's not worth his time and efforts. If you want to get him going in the sack; you're going to have to put in lots of your own effort.
This is one of the reasons he's not at all opposed to poly amorous types of relationships. This would be where you have an "open" relationship where you can have sex with others.
You'd stay committed to each other but you would also love other people and have sex with others. Sometimes you'll have sex with others together at the same time. He really digs this sort of lifestyle as it keeps things fresh for him.
The last thing he wants is "routine" in bed. This will bore him very quickly and he'd rather not do it at all if that's all he's going to get. I'm not saying you have to be in an open relationship but I'm saying he's open to it.
Role Playing Games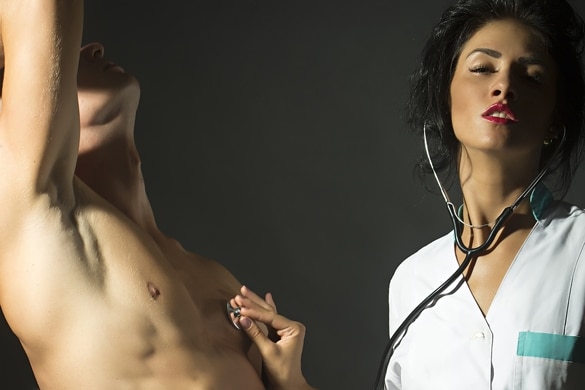 If you aim to keep your guy all to yourself; he's ok with that as well. He will still need other forms of sexual excitement though. He already is probably a gamer of sorts anyway so why not integrate games into the bedroom.
Try role playing in bed. This can include feathers, masks, or other items that make sex seem more taboo and risky. Perhaps you can have sex in one room while there is a bunch of other people unaware in the other room.
He does not mind kinky behavior whatsoever. He may not like public displays of affection but if that door is shut; he doesn't care who is on the other side of it as long as they cannot see what is going on.
On the other hand, you could try voyeurism. This would be where you have sex with someone while he watches or he has sex with someone while you watch. Perhaps you can make a homemade video.
Him being able to rewind and watch himself doing all the things he does to you and with you will excite him like none other. Let him throw that in before intercourse one night and watch how turned on he gets.
All in all, there's nothing wrong with the old fashioned French maid's uniform or naughty nurse appeal either. He'd definitely love it.
More Adventure The Better!
The more risk involved the more thrilling sex will be between you. He's willing to try just about anything as long as you're game. The thing is; if you're not into doing all that; you may not be a good fit with him.
He isn't the type of guy that will be happy with doing the good ole missionary position in the bed. That's boring and outdated for him. In fact; he may not even want sex in the bed.
He may want to do it in a chair, in a tent, in a hot tub, swimming pool, or other locations that haven't already been tried. Acting out romance scenes from movies or acting out on fantasies never yet tried are more his thing.
To keep up with the Gemini man; you've got to have little to no inhibition. His only thing is; not in public. He'd prefer keeping his business to the two of you or whoever else is actually involved.
Other than that, you can try just about anything with this guy. He isn't the jealous type so if you tell him that you'd really enjoy trying sex with someone else; he'll tell you he's ok with that.
He may want a video or want to watch but then again; he may not. He may tell you to go for it and just get off by thinking of you doing it. He's super open-minded when it comes to sexual activity.
What Do You Want?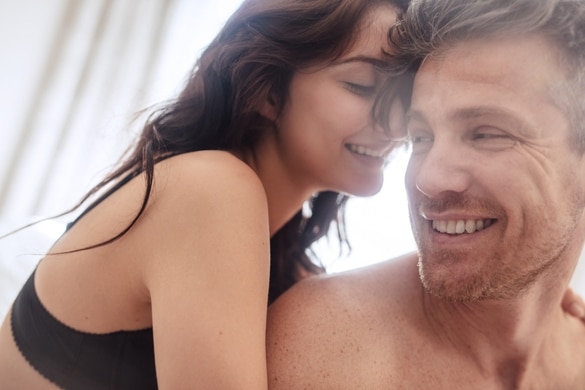 The ball is in your court. What do you want with your Gemini guy? Do you want to try Poly Amory? Do you want to just try a threesome once? Do you want to keep sex between the two of you?
These are the types of questions you need to answer for yourself so that you know how to direct your Gemini man. He wants to make you happy while maintaining a level of excitement for himself.
If you want to keep him in a relationship with you alone; you had better be prepared to keep the fires burning in intimacy. When he becomes bored; he shuts off and would just rather not bother.
He'd rather go without sex than deal with the same ole boring position, time, day, night, and location. So if you're involved with a Gemini man or want to be; understand that he is high maintenance.
Either you're open to experiences or you're not. If you're not; you may not be the right fit for this guy. Click here to learn more about Gemini man and what he wants.
I hope this helps give you an idea of what type of guy the Gemini is when it comes to intimacy and sexual encounters.
Share your story (or situation) with our community in the comment section below (don't worry, it's anonymous).
Wishing you all the luck of the universe
Your friend and Relationship Astrologer,
Anna Kovach
HOW TO ORDER MY "GEMINI MAN SECRETS" GUIDE?
Click this link here and when you scroll down to the bottom of the page click "ADD TO CART." Once you complete your order, you will gain INSTANT access and can start understanding your Gemini man within minutes. You now receive 4 amazing guides PLUS my "VIP CONSULTING" to ask me anything — all for the price of just 1 guide! My Gemini Man Secrets helped THOUSANDS of women like you…understand, attract AND keep their special Gemini man, I'm sure it can do the same for you, too.
---
---