The Gemini man is a free spirit and likes to do things that are seen as either taboo or things that most other people do not do. They are afraid of boredom and will do whatever they can to avoid it. If you're looking to date or get closer to a Gemini man, you may want to know where to go if you should be lucky enough to plan a date with him.
Exotic Restaurants
Gemini men love to travel but if they cannot, they can also adapt to local places that make them feel like they're far away. Taking them to a place of their favorite cuisine that almost looks like you're out of the country would be ideal.
Taking him to a farmer's market to buy some exotic foods you want to cook for him could be romantic as well. Being around foods not from his normal area may very well be a turn on for him.
This could be a great opportunity to ask him where he may have already traveled in his life, what place he liked the best, what foods enjoyed, and where he would like to return if given the chance.
Not everyone can afford to wisk their Gemini lover off to a foreign country but if you can, he certainly would enjoy it. For now, if you can get more information on what he likes, you can at least accommodate the scenery and possibly cuisine.
Live Music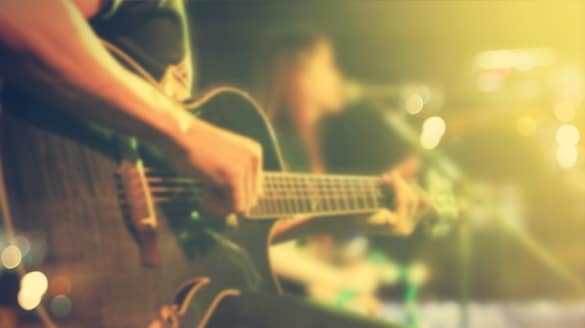 If you can manage to find out what your Gemini man prefers as far as music goes; you may be able to take him to go see some local bands that are performing live.
If not local, if one of his favorite bands is in town, you could certainly sweep him off his feet by taking him to go enjoy his favorite jams. He is a very social person and will not mind being around lots of people.
You could also maybe take him to an old record store if you have one. He probably could spend hours talking to you about music and having fun picking out an album or two for you to enjoy later.
Book Stores
Gemini men are the masters at DIY. They absolutely love to find books on just about anything that will teach them how to do it all by themselves. Taking him to a book store will get him excited.
This will stimulate his intellectual side and perhaps as you're walking through, he'll find plenty to talk about that he finds exciting. Allowing him to talk this way will make him feel grateful for your presence.
If you can find a bookstore that has a coffee shop in it; even better! The two of you could grab a latte and a couple of books to sit and revel in for awhile. Remember that as long as his brain is stimulated, he will be stimulated.
This excursion could end up in bed later on if you're lucky! He will no doubt be turned on by your intellectual side.
Social Dates
Doing a group style date would be a fun experience. If you know someone who would be fun to double or triple date with, would make this a more enriching experience for the Gemini man.
The restaurant thing is good but be sure that you don't do the romantic style setting because this would indicate you want to become a couple too quickly and he would be turned off.
So if you can keep it more social and friendly like, he will take it as having fun and the more fun with you he has, the more he will want to keep you around.
Taking him to friend outings with some of your other friends will make him feel loose and relaxed more as he is a very social person. He'll have a great time and will be up for a second date.
Timing Issues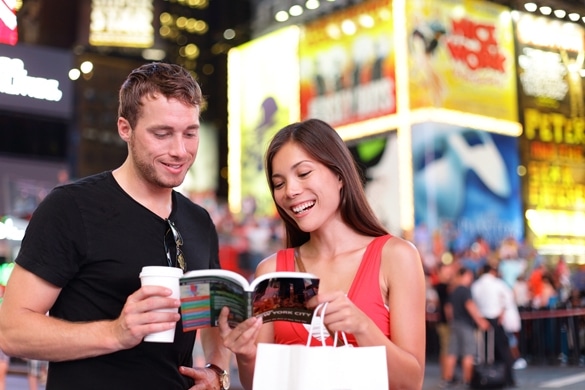 When you go on a date with a Gemini man; try to "go with the flow". He doesn't like to feel restrained by anything let alone time. He doesn't want to have to be somewhere at a specific time or stay there for a specific time.
Planning things like reservations at a restaurant is probably not a good idea. It's better to get him and then go put your name on the list to get in. That makes him feel less pressured.
Movies are good but again, it should seem more random like "hey, let's go check out this new movie". Then he'll want to go see what time the next availability is or he may want to grab a bit to eat first then go back.
Whatever you do, make your date light, easy, and lots of fun. This will keep him interested in you and want to see more of you.
Museums
If you've learned anything, you've learned that Gemini men love to learn new things. Taking him to a science or history oriented museum will excite his senses. It will allow him to learn new things and better yet; learn them with you.
There are always amazing things to look at and read history on at these types of museums which will open up the doorway for some more intellectual conversations that will be stimulating for him.
If you know what his interests are, you can steer him to those exhibits are. If not, then let him lead the way so he can show you what he's really interested in and then marvel at his boy like glow.
The main thing and I cannot stress this enough; be spontaneous with your Gemini man. Making plans to him, feels like "premeditation" which isn't good in his mind. He likes to be carefree and fun.
If you do plan, don't let him know. Make it seem as though you just thought up the idea and he'll be excited that you would think of something so fun to do.
If you would like to know more about what really excites the Gemini man, you may want to read Anna Kovach's book! It really provides some insight that may very well help you get closer to your Gemini love interest. Gemini Man Secrets is well worth checking out!
HOW TO ORDER MY "GEMINI MAN SECRETS" GUIDE?
Click this link here and when you scroll down to the bottom of the page click "ADD TO CART." Once you complete your order, you will gain INSTANT access and can start understanding your Gemini man within minutes. You now receive 4 amazing guides PLUS my "VIP CONSULTING" to ask me anything — all for the price of just 1 guide! My Gemini Man Secrets helped THOUSANDS of women like you…understand, attract AND keep their special Gemini man, I'm sure it can do the same for you, too.