Are you curious what it might be like to have sex with that super hot Gemini guy you've been fantasizing about? Perhaps you've been dating one and haven't had sex with him yet and wonder what he's like. Here are some possibilities of what he has to offer.
It Depends On You
Gemini men are not naturally all that sexual. I'm not saying they are prudes or that they don't want sex. I'm just saying that they don't think about it as much as most other men.
Whether or not he is erotic or fulfilling will actually depend greatly on him. He needs a whole heck of a lot of excitement to keep sex fresh and satisfying in between the sheets.
He will rely on you to think up lots of different things you can do together to keep it hot and worthwhile. Otherwise; he'll get bored and start blowing it off to do other exciting things in his life.
He'll resort to working extra, taking on new projects, and at worst could cheat; though he's more likely to bury himself in other projects than anything else as it keeps his mind busy.
So what he's like in bed is going to be what you mold him into being. I know that sounds weird but whatever it is you want is what he'll do unless it's something monotonous then he'll play the "I'm too busy" card and you'll go unfulfilled.
He needs proper motivation. If you can give that to him; he'll be your kinky love slave. Seriously! He's up for anything that is out of the ordinary and will be exciting for you both.
If you've got some fantasies to fulfill; he's your guy. He has no jealousy and no inhibitions other than being in public. He likes to keep what he does behind closed doors or at least out of view of others not involved.
Kinky Toys or Games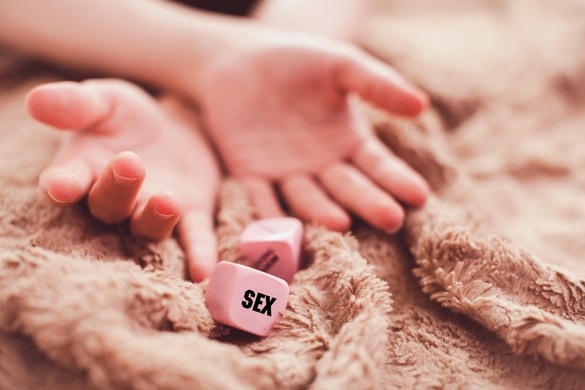 This guy isn't adverse to you owning various sex toys for pleasure. In fact; he will want to watch you play with them or use them together. This is the type of thing he really likes and can get into.
He likes to watch pleasure in any way that he can. He'll be up for just about any kinky type of games you want to play. You can do role play, wear costumes or even masks.
Let your inner freak out; he'll love it! He has to have a high level of interest in order to keep him into what he's doing. Play with his erogenous zones as often as possible and in different ways.
Buy toys that are for him; he'll have no problem letting you use them on him. Even better, grab a mirror so that he can look at himself being pleasured or watching him pleasuring you.
You can let loose and he'll be the one that will give you anything you want in bed. If you've normally held back; don't hold back with him. He can take it and he can dish it out.
You've just got to let him know what it is that you want or want him to do. The only thing he cannot and will not do is boredom. So keep that in mind if you're into just regular sex in bed with the lights off.
Sex with Others
The Gemini man is loose, free, and has no jealousy in his blood. Unless he has a Scorpio, Taurus, or Aries moon; he should be relatively comfortable with anything you want when it comes to other people entering the bedroom.
In other words, you can have an open relationship with him if you want to. It'll be thrilling for both of you to share other people or swap with other couples. You could even just have a three way every now and then.
He doesn't even care if it's a woman or a man that is the third person. He may not want to have sex with the other guy (unless he's bisexual) but he will definitely dig going at you with the other guy doing the same.
He may just want to watch you have sex with others while he spectates in the corner masturbating.  He's into just about anything you can think of that you fantasize.
You want to go to a sex party; he'd be down for that also. He isn't the guy that will get jealous when you're with other guys but ok with women. He'll be open to you having sex with anyone you want to.
As long as your communication and trust is in place; the Gemini man will be open to your ideas.
Keeping it Between You Two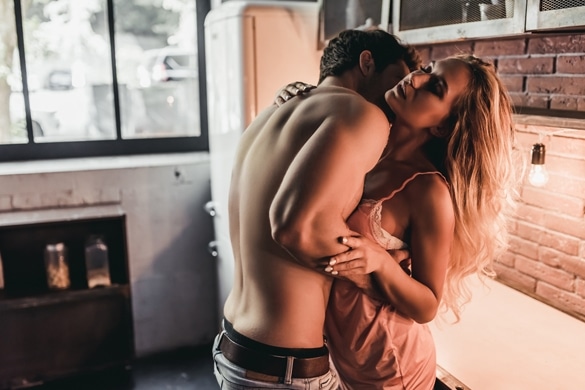 If being with others isn't your thing; he'll be alright with that as well. He wants you to be happy with your sexual relationship with him. So again; it's up to you as far as what you'd like to do.
The one thing he will not deal with well is when you aren't interested in trying new things. He will get bored very easily and doing the same old routine will not cut it with him.
He will then find other ways to excite himself such as watching porn. That's something you could actually do with it him and it would be exciting. You two can find a type that you're turned on with and watch while you're making love.
With this man, sex will always be gratifying unless you are frigid or are unenthusiastic. If you lose interest; so will he. Either that means he'll cheat or he'll go drown himself in working on other things.
In the long term; that will develop into a situation where you're not having sex anymore. That may be something you want to avoid happening. Keep him excited and you'll have a very rich, fulfilling, and sexy love life.
Learn more about the Gemini man's turn on and turn offs by clicking here. I hope this helps give you an idea of how hot things can be with the Gemini man.
Share your story (or situation) with our community in the comment section below (don't worry, it's anonymous).
Wishing you all the luck of the universe
Your friend and Relationship Astrologer,
Anna Kovach
HOW TO ORDER MY "GEMINI MAN SECRETS" GUIDE?
Click this link here and when you scroll down to the bottom of the page click "ADD TO CART." Once you complete your order, you will gain INSTANT access and can start understanding your Gemini man within minutes. You now receive 4 amazing guides PLUS my "VIP CONSULTING" to ask me anything — all for the price of just 1 guide! My Gemini Man Secrets helped THOUSANDS of women like you…understand, attract AND keep their special Gemini man, I'm sure it can do the same for you, too.
---
---