Have you had your eyes on a certain Gemini man and wonder if maybe you can catch his eye? Here are some tips for what this mysterious man is likely looking for in a woman.
Spontaneity
This man doesn't like to make plans ahead of time usually. He likes to go with where the wind will take him for the day.
Naturally he may have a schedule with work but in his personal life, he appreciates things to be more natural and easy going. When it comes to dating, he really prefers to go with the flow.
The Gemini man really loves a woman who can be just as random and spontaneous as he is. This will appeal to his need for thrills and chills. Monotony is very boring for him.
Independence
While the Gemini man may like to help you fix problems you have; he doesn't want you to be needy or dependent on him. In fact, he really would rather have a lady who can mostly take care of herself.
Being able to go do things with your friends and not have him attached to the hip will also be a favorable trait. He certainly likes his own personal freedom and time alone so he'll love it if you are able to do the same.
Driven
The Gemini will prefer a woman who is driven in whatever her passion is. He loves a woman that will chase her dreams and do whatever it takes to get to her goals.
While you are working on your goals; he can also work on his without interference. This trait goes hand in hand with independence. This man is a huge fan of spending time apart.
It's not that he doesn't want to be with you; it's that he wants significant time apart. You can both work on your goals and the when free time comes; you can spend time together talking about them.
The Gemini man loves to talk and appreciates a woman who can provide stimulating conversation.
Intelligence
Just like the other traits listed here; the Gemini man loves women who are smart and witty. He wants to have conversation that will be really interesting. When he's excited, he'll show you a good time!
The Gemini man himself is intellectual and he would prefer to have someone who is his equal in just about every way possible. This means being able to match his level of intelligence.
Even if his I.Q is higher than yours; as long as you come up with brainy things to discuss; you will keep his interest flowing.
Being Social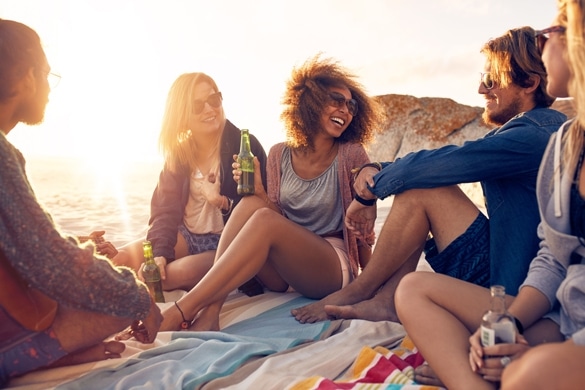 Not all Gemini men are specific about this but many of them really enjoy having a woman who is a social butterfly like himself. He likes to spend time with others and doing fun things.
If you are an introvert, he may accept it but; he'll want you to be Ok with the fact that he will still want to go out with his friends. This may mean you end up home alone but if you don't mind, this could work.
Now, if you are a social butterfly then this guy will be a wonderful match. You two can go out for a night on the town or hit up a friend's party.
The more stimulated and busy you stay, the happier your Gemini man will be. He will be drawn to your social grace and elegance. He will adore your ability to fit into just about any situation.
Flexible
I know I mentioned spontaneous but you must also be flexible. Gemini men are a bit back and forth. They can change their mind at any moment and decide to do something different.
If you want to keep this guy's attention, you'll need to keep up with him and be open to changing your plans. This could be irritating at some times but this guy likes to be random.
Remember it's probably better if you don't make solid plans. Tentative is perhaps better if you can do it. Just be flexible and open to whatever ideas he may come up with that will change your plans.
He will like it much more that you're easy and are willing to go with the flow. In fact, this is a highly desirable quality for a Gemini man. If you love it as much as he does then this could be a match made in heaven!
Energetic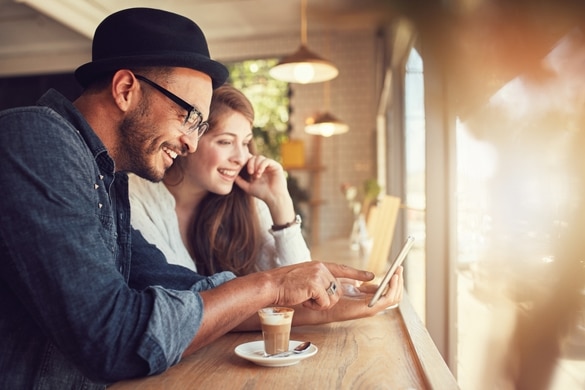 Most Gemini men are highly energetic. They are so full that they tend to have more than one job or more than one project going on. Truly this is the guy that fears boredom and will do whatever he has to in order to avoid it.
He will likely have many things going on at once and will have to pencil you in somewhere. However, if you're patient enough with him, it will be worth the wait.
This guy is like a never ending pool of energetic flow. You'll be surprised that he sleeps at all. It's his motivation to avoid boredom that gives his this mysterious boost.
The Gemini man can also be seen drinking many caffeinated drinks. Don't be surprised if he keeps a stash of coffee type drinks in his refrigerator. It helps keep him going.
Mystery
The Gemini man likes to figure you out over time. He may do quite a bit of this if he figures out that he likes you. This is one of the ways you can actually tell he's into you.
However, if you like him and want to kick things up a notch, only dangle pieces of who you are at time. If you give all your information up front, he'll learn everything then become bored.
Remember the trick is keeping him interested. To do that, don't let him know everything all at once. Let him learn a bit here and there throughout time. It will keep him interested and alive!
There are so many other things about Gemini that can be uncovered. If you would like to learn more, you may want to check out Anna Kovach's book!  Opening up Gemini Man Secrets could help you figure out this new guy you're checking out.
HOW TO ORDER MY "GEMINI MAN SECRETS" GUIDE?
Click this link here and when you scroll down to the bottom of the page click "ADD TO CART." Once you complete your order, you will gain INSTANT access and can start understanding your Gemini man within minutes. You now receive 4 amazing guides PLUS my "VIP CONSULTING" to ask me anything — all for the price of just 1 guide! My Gemini Man Secrets helped THOUSANDS of women like you…understand, attract AND keep their special Gemini man, I'm sure it can do the same for you, too.
---
---