Why should you date a Gemini man? Well, for starters, it would be quite an exciting adventure. Here are a handful of reasons why you should date a Gemini man that should give you good motivation to get involved with this guy with dual personalities.
It's like dating two men at once
Dating a Gemini man could be a bit like having a three-way. He has two sides of him which really do at times, seem as though he's two completely different men. You could have the best of both worlds.
If you're not careful though, you could end up with the worst of both worlds. Be really careful and selective on the Gemini guy you choose. Never settle for who you get, keep striving for the best.
Maybe one day you have the sweet and cuddly Gemini and then the next day, you have the closet freak that wants to tie you up and spank you. These are just two examples of opposites.
Some are good boys one day and then bad boys another day. They are all very unique and so it will rely on you to find one that has a solid mix of what you like best.
Kinky romance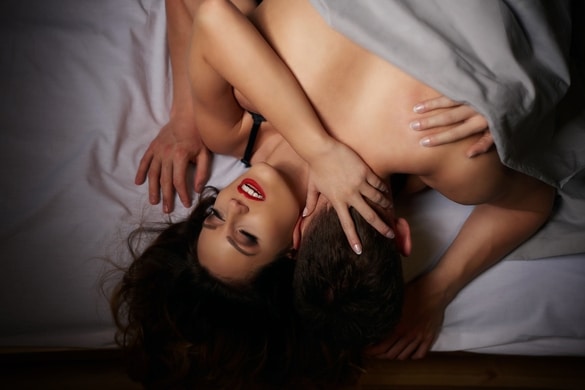 Gemini men can be very exciting. They're excellent flirts and seem to know exactly what to say to get you to drop your panties. He'll know how to look at you in such a way that you turn into a puddle.
Not to mention him being charming but, he's also a bit of a kinky guy. He likes things that are not commonly discussed. What that might be well, you'll have to get to know him for him to open up.
He will only reveal his innermost freak when he's comfortable with the woman he is with. This could take some time but if you find you've been falling for his spell, you may want to wait for him to come around.
Once you win this guy's affection and commitment, he'll be ready to open up to you and you'll be amazed what he has deep within that will make you want to get him to try some of those techniques on you.
Entertaining
The Gemini guy normally has a killer sense of humor. He's witty, intellectual, and can make you laugh a lot. This is one of the things he uses to draw you into his web.
There is typically never a dull moment when you're around the Gemini man. He's optimistic, he's outgoing, and loves to have a good time. Do you want to go out for a night on the town? He's in!
You want to hit up the latest nightclub or go see some bands play? He's ready! He's all about doing anything and everything that is exciting and fun. He refuses to allow boredom to hit him.
With that being said, he's always going to look for the next best thing to keep himself going and amused. If you're along for that ride, you had better be able to keep up with him.
Adventure to extremes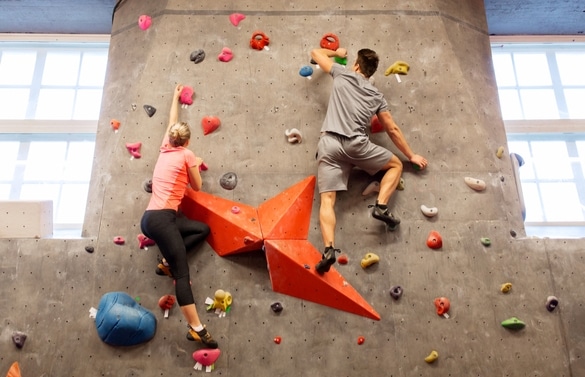 If you're a lady that likes to live on the edge, the Gemini man may be just what you're looking for. He's always looking for something to take his breath away and this includes anything with some risk involved.
He's one that will go rock climbing, hang gliding, be hiking in some deep terrain, or any other really thrilling possible setting/activity. If you've got the gall and you want to really let yourself go, Gemini is perfect for you.
Gemini men often need women that can appeal to their sense of adventure. He typically doesn't do well with women who are into a routine or staying home most of the time.
He wants to be out and about having lots of fun in the process. You'll need a lot of energy and time to keep up with the super stimulated Gemini.
He's open minded
Since he's a laid-back personality even when he's hyper, he's rather open-minded. This is why he's so able to try new things, new places, and new people. It also means that if you've got a weird situation going on, he'll be open to you.
He isn't the type to be judgmental to different types of lifestyles. He just wants you to be real and be yourself. Of course, that doesn't negate his desire for a woman who can keep up with him.
You may be able to suggest things to him that he would never have thought of before and he'll be excited to try it. You can also show him a side of life he's never seen.
Sexually speaking, he'll also not have a problem trying new things in bed which does include another partner or partners. Whether that means for a one-time party or a lifelong open partnership, he'll give it a whirl.
A man who isn't jealous
Not many men can claim this but Gemini man is typically not at all jealous. While he can appear that way at times, he really isn't. You could get down and dirty with someone right in front of him and he'll applaud you.
Seriously, this guy is the one that would have a three-way with you in an instant if that's what you want. He'll be the type that will want to watch, of course. He's a bit voyeuristic.
He isn't going to get jealous of your male friends and likely not to tell you that you cannot spend time with them. He also isn't going to grill you for information if you text with your male friends either.
Gemini men are free thinkers and don't bother with things like jealousy. He sees it as a waste of energy. He's also so filled with an ego that he doesn't think you'll mess up what you have with him.
This guy doesn't worry too much about emotional situations. Click here to learn more about what makes Gemini so interesting.
HOW TO ORDER MY "GEMINI MAN SECRETS" GUIDE?
Click this link here and when you scroll down to the bottom of the page click "ADD TO CART." Once you complete your order, you will gain INSTANT access and can start understanding your Gemini man within minutes.
You will now receive 4 amazing guides PLUS my "VIP CONSULTING" to ask me anything — all for the price of just 1 guide! My Gemini Man Secrets helped THOUSANDS of women like you…understand, attract AND keep their special Gemini man, I'm sure it can do the same for you, too.
---
---