What are the things that make a Gemini swoon in the presence of a woman? Is there something you can do to draw in a sexy Gemini man? Of course, there's something you can do to catch his eye!
Gemini men aren't too picky, so these shouldn't be too hard for you to accomplish if you're trying to lure in the charming Gemini. Keep reading to learn more about the seven things that physically attract a Gemini man!
7 Things That Physically Attract A Gemini Man
1. Your General Appearance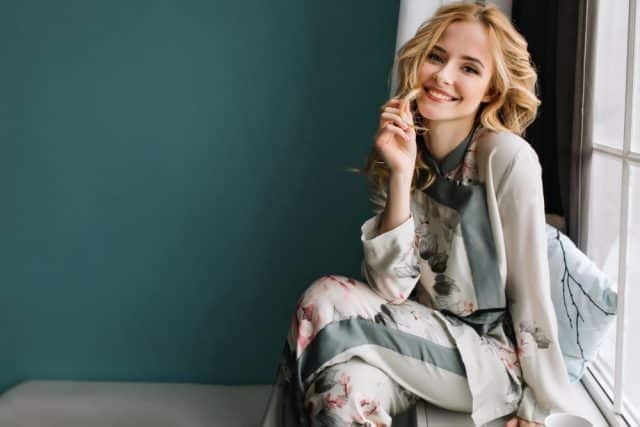 Good news, Gemini men don't actually have a particular preference of woman! Remember that this guy is two different men in one. That means he likes a variety of women, in different shapes or sizes.
As long as you look nice and well kept, your personality will win him over more than anything else. You've got to be interesting or he's going to lose his excitement over you. 
If you can wear your style to represent you, he'll love it. He loves independence and free-thinking women. Your whole outlook will determine what you look like to him.
What I can say is that he's attracted to beautiful women and so he will look at the totality of you. He looks for your inner beauty, which will in turn enhance your physical beauty. 
He will look at your eyes while you're talking, he'll search your face for how you respond to things he says, and he'll watch you laugh. To him, this is a beautiful thing!
And no, I'm not kidding. You could be wearing sweats and have your hair pulled up, but once you talk to him, he will see who you really are and that is when he can determine his attraction to you. 
Women who are smoking hot but have no inner content will raise his eyebrow but they aren't who he'd want to be with because he seems them as shallow and not worth his time or effort. Be yourself!
2. Your Brain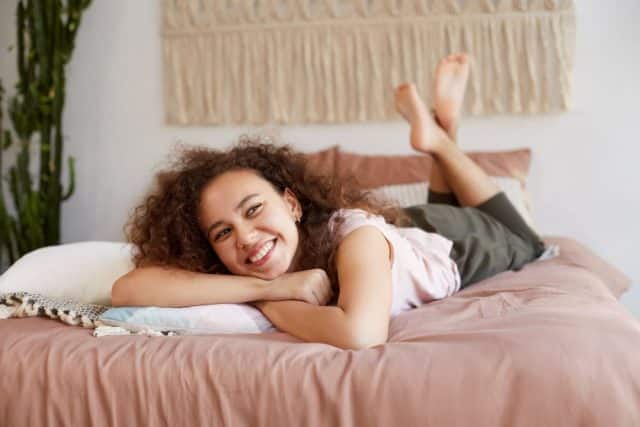 It's sometimes hard to believe but the Gemini is attracted physically to your brain. He gets more turned on by your intellect than he does your physical form. 
Sitting down and talking to him at length will show him what you are capable of and how clever you are. If you are book smart, you can share knowledge about various topics and he'll probably get very turned on.
You can even play trivia games together. I bet there will be some serious intimacy after that. You cannot go wrong showing him how your brilliant brain works!
He's probably the only sign that judges his attraction based on a woman's mind. Intelligent dialect will dazzle the Gemini man. They cannot seem to get enough knowledge – ever!
If you can teach him some things, he will be yours forever. He absolutely thinks it's the coolest thing in the world to have a woman smart enough to show him new things. 
3. Exciting Him
Gemini men love when you can actually excite him. How? I already mentioned your brain. Something else that excites him is when you take care of your body. Little things like fixing your nails, wearing jewelry, or rocking interesting hair. 
He wants to see how you unique you are and even if you are a bit of a tomboy, he will want to see you with some very feminine qualities (think: sexy lingerie under your clothes!).
Stretch his imagination, wear something that shows off your cleavage but not enough where he can see everything. You want to give him something he can fantasize about.
The longer you make him wait before you have sex will absolutely make him go crazy in the best kind of way. You can also wear some thigh high socks or stockings with your shorts or skirt. 
This man will not be able to control himself when he is around you. He will hear you talk for awhile while he's drooling. Truly your brain plus sexy clothing will really get his engines going! 
4. Thoughtful Gifting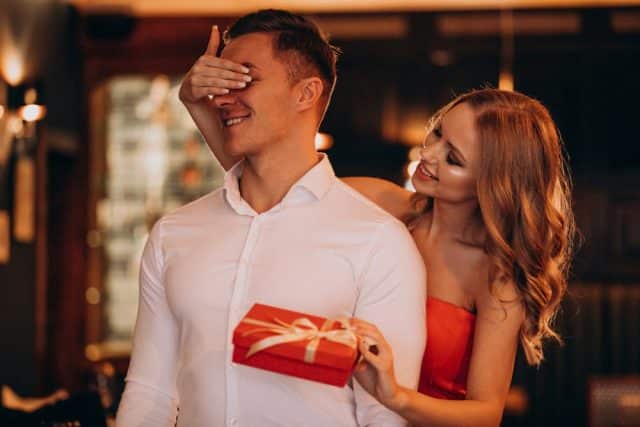 How does gifting have anything to do with the physical things he's attracted to in a woman? Remember he's not the average guy. When you gift him with something sexy, he'll be on the edge of his seat.
What kind of gifts am I referring to? Try making a photo book of you in lingerie. You can even do a calendar. It gives him something to "warm up" with. 
He'll look forward to the next time he's with you. It's a thoughtful gift that shows him how sexy you actually are. You thought of it and he loves the way your mind thinks. 
See the connection now? You can send him a bottle of champagne with a rose. You can attach a note that says: "Wanna share? Call me." Your Gemini man will be blown away by your creativity. 
You can come up with some really suggestive things and put an intellectual and physical spin on it. Gemini man will be so insanely excited that he'll be dying to get you alone! 
5. Foreplay Ability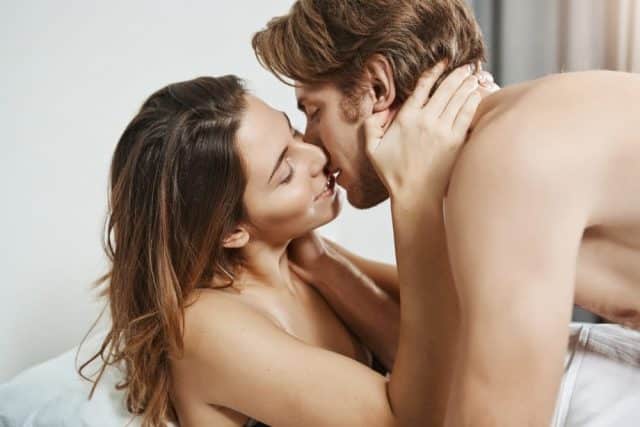 This is when you actually have your foot in the door. You need to be an excellent foreplay woman. He loves this stuff. It makes you sexier the more you actually do it. 
What I mean is kissing, caressing, and making a moment last without trying to force it to end in the bedroom. Enjoy lots and lots of kissing while you caress his leg.
I'm telling you that a woman who can do this will make him theirs. This is a physical attraction. He may already think you're beautiful and smart, but when you get intimate (not sex), you'll absolutely secure him. 
You can kiss his neck and his face. He'll think it's both sweet and wonderful. The low down is that you're showing him what he has to gain if he gives in and takes you to his bed.
6. Sexy Games
In showing him your sexy mind, you can play games that help you two get warmed up together. Get a sex trivia game if you can. If you cannot find one, then you could make one!
You will get extra points with him for making your own. You could make it so that there are questions that help you two get to know each other better in an intimate way, just by talking. 
Your Gemini man will be stimulated in more ways than one, and it's great for you! He will now know what you like and you'll know what he likes. You'll know what's taboo and what's off limits.
Get some index cards and decorate one side with whatever you want. Put the question on the other side, but think before you do them. What do you really want to know about him? What would you want him to know about you? Focus on those topics.
You can even play strip poker. He is a man after all, and so watching you strip will drive him crazy! While you're asking him questions in the nude, he may start to have difficulty concentrating… which is perfect!
Read next: 5 Ways to Show a Gemini Man You're Interested (Without Pushing Him Away)
7. Careful Clothing Choices
You now know that he doesn't really place too much significance on what you're wearing, but subtle hints will make the differenc. For example, wearing his favorite color could spark his interest. Find out what his favorite color is then when you see him again, wear it. 
Wear that color every time you see him until he takes you out. Flirt like crazy with him. Wink at him, touch his hand, and wear a pleasurable scent. These things will stick with him.
If you go to his place, magically spill something on your top. Water probably is best because you won't get stained. Ask him if you can borrow a t-shirt. He'll gladly oblige. 
This man will go gaga over you wearing his t-shirt. There is nothing sexier. This is especially true if it ends up being one of his favorites. When you do this, you should wear a skirt or shorts. Hopefully his shirt will be big and loose on you (you could even change your shirt in front of him with a sexy bralette or tank top underneath!).
This helps him grow his physical attraction to you. He'll now imagine what it would be like to take that shirt off of you. I will say this, many Gemini men enjoy breasts…
So now what else can you ask? Well… did you know that sexy and talented actor (Vision in The Avengers) Paul Bettany is a Gemini? Look at his beauty and I think you'll get the connection!
And now that you've hooked (and hopefully caught!) a Gemini guy, let's see if you two are the perfect match. Take my free compatibility quiz here!
Did you turn a Gemini man on by what you wore or did? Tell me what your experience was. I'd love to know if you did something completely different to attract him. 
Share your story (or situation) with our community in the comment section below (don't worry, it's anonymous).
Wishing you all the luck of the universe.
Your friend and Relationship Astrologer,
Anna Kovach
---
---