Are you totally crushing on a Gemini man but not sure how you should go about dating him? Here are top 4 secrets of dating a Gemini man you can use to see if you can swoop on in and win his heart.
Be Open-Minded
The Gemini men are very different from other guys. They are spontaneous, they like to stay busy, they loathe boredom, and they tend to go with the flow of life rather than plan things ahead.
Other than their jobs; they really don't like to "premeditate" with anything. Any sort of routine or plan will feel that way to them which is pressure. They try to avoid pressure at any cost.
They are free-flowing people who want their lives to be as easy and enjoyable as possible. They often have many projects or hobbies going on in order to make sure they maintain a level of excitement in their lives.
Relationships will be no different. He often dates around to get a feel for what is out there for them. They take awhile in getting to know someone before they will date or become exclusive with just one woman.
They love variety so it's hard to pin this guy down. It IS possible though. It will just take a lot of work and finesse. The best thing you can do while trying to get involved with a Gemini man is; remain as open as possible.
He has some unique ideas and while some may sound way out there; they may actually be lucrative. Give it a chance and see where life may lead you with this twin sign.
Be Active and Energetic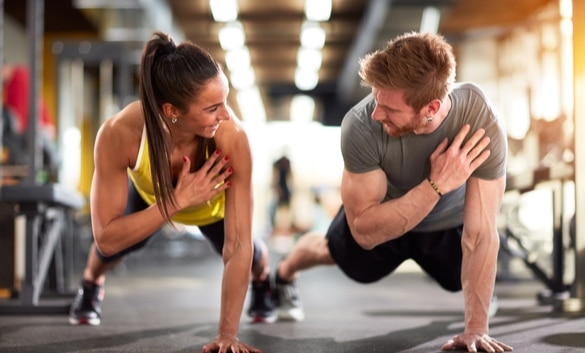 As a girlfriend or future wife of a Gemini man; you will have to learn to keep with him or at least have enough activity going on that he'll maintain a sense of respect for you.
He isn't into the type of women that want to sit around and do nothing. He wants you to be up, active and getting after it. This can either be with him or on your own but either way; you're doing something with your life.
He sees being a couch potato as a waste of precious life that could be used doing better things. He'd be bored fairly quickly trying to live that type of existence and this would make him miserable.
The Gemini man can often be seen juggling multiple jobs, hobbies, or projects. He refuses to let boredom creep in as it somehow terrifies him. He figures if he reaches the point of boredom; his life is over as he knows it.
This guy will want to get out and be active. He is very social so he'll want to spend time out with others. He'd prefer you be with him much of the time but there are times where he may want time alone with his friends.
In fact; he may want time alone in general. So it's vital that you have your own life going on outside of him that you can take part in while he's in a mood for some solitude.
Give him that time and space; he'll be yours! Show him your independence and desire to live life to the fullest as he does. He won't be able to resist you.
Show Him Why He Should Pick You
A Gemini man has expectations for a woman he plans to settle down with. If you want to get him to that point; you're going to have to prove to him why he should choose you.
How? Well doing the aforementioned would be a good start. You should also give him compliments as his ego needs a good stroke from time to time. He also wants to feel a little needed.
The thing is; he doesn't like women who are clingy or needy. I know that makes no sense but actually; it does. You can show him you need him without seeming needy.
Calling him when you're in a fix will make him feel needed. Thanking him for the kind things he does for you makes him feel needed. However; if you go overboard and depend on him solely for mundane things; this is needy.
He wants a woman who is capable of helping herself but can appreciate his help when she can get it. This makes him more appreciative of you when you're appreciative of him.
Show this guy you stand on your own two feet and that you choose to be with him rather than you need to be with him. He'll be drawn to you so much more for you doing your own thing and not asking for permission from anyone.
Before dating a Gemini man, give him time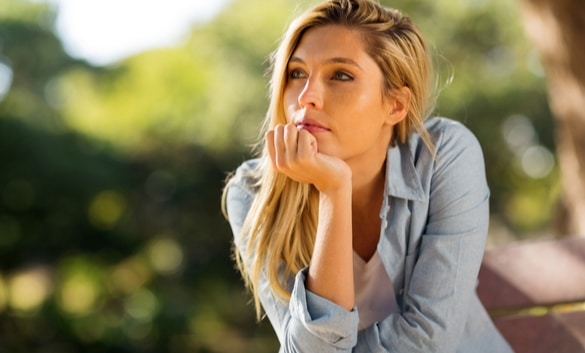 There is no way to hurry the Gemini guy. If you really like him and you want to date him or become something more serious; you'll have to allow him the time he feels he needs to decide.
Even if you know that he's going to pick you; allowing him the time to see the good things about you and why he'd want to settle down with you is a good thing. It may seem to take forever but in the end; it gives him a bit of security.
Just like anyone else; the Gemini man wants stability and security in a relationship. He may seem fearless most of the time but he's vulnerable and doesn't want to give his heart to the wrong person.
Allowing him the time he needs; will make him feel better about being with you and growing together. If you try to rush him or give him an ultimatum; he'll likely become cold and turn his back on you.
He doesn't like anyone dictating what his life should or shouldn't be. He cannot be hurried into something he isn't sure of. Remember he's indecisive and it will take him awhile to figure it out.
It's best to go with the flow as much as you can. Click here to learn what the Gemini man craves in a woman. It may help you a bit more.
HOW TO ORDER MY "GEMINI MAN SECRETS" GUIDE?
Click this link here and when you scroll down to the bottom of the page click "ADD TO CART." Once you complete your order, you will gain INSTANT access and can start understanding your Gemini man within minutes.
You will now receive 4 amazing guides PLUS my "VIP CONSULTING" to ask me anything — all for the price of just 1 guide! My Gemini Man Secrets helped THOUSANDS of women like you…understand, attract AND keep their special Gemini man, I'm sure it can do the same for you, too.