How is it that the bad boy of the Zodiac seems to draw us in so easily? The Gemini man is somewhat of an enigma. He's hot, sexy, and yet he has qualities that make a woman want to run in the opposite direction. He makes us angry yet we stay with him. Why?
1. He's a Social Guy
For women that are outgoing and like to get out having fun with others; the Gemini guy is definitely someone to tag along. He's really good about being around others and can adapt to whatever crowd he's with.
He is definitely a whole lot of fun. He is a person who craves excitement and thrills so this makes him a really enjoyable guy to be around. This is definitely one of the things that draw us in.
The ability to have the best time ever is something that appeals to most anyone. This is one of the qualities he possesses that make us not want to be apart from him. How can you run away when he's so much fun?
Who doesn't want to have fun? Only the women who aren't into it are going to be the ones that don't find Gemini thoroughly attractive and entrancing. He's a marvel to watch in a crowd.
2. His Intelligence is Hot!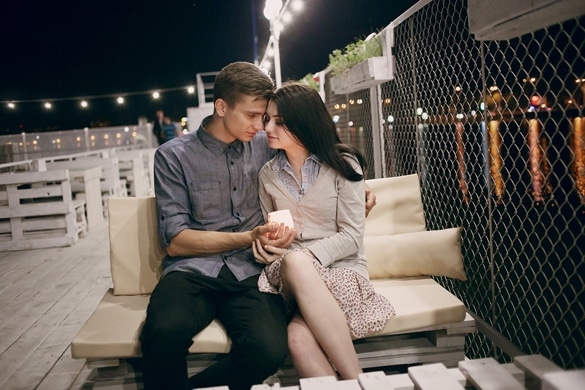 Just about every woman finds a man with brains; sexy as hell. He is one that is well versed in many different topics. Since he's not one that can stand boredom; he'll do plenty of studying.
He likes to have many irons in the fire. He tends to start projects and many times don't finish them. However; he'll learn a lot in the process. There are things he can probably teach you.
There are also things that you can possibly teach him. He loves intellectual women as they are more of his match anyway.
When this guy starts talking to you about things he really knows about; he just suddenly looks so incredibly sexy; it makes you want to disrobe and get him into bed right then and there.
3. Often Well Dressed
The Gemini is often well dressed and is very handsome. His eyes will absolutely be smoldering yet kind. When you see a Gemini man for the first time; you marvel at his beauty.
Truly this guy looks like one of the guys off a romance novel. He's often times an actor or musician as he has creative talents that go above and beyond most other people.
When you meet him or have a date with him; he'll always want to look his best. Even if he's the type to wear jeans and t-shirts; he'll wear the best of the best. Even the rocker guys sport band t-shirts like no other.
Truly this guy is like the ZZ Top song "Sharp dressed man". He is very much this and it's not acceptable to be any other way. He is a little bit ego filled so he will do this out of pride and for the view pleasure of available ladies.
4. Heavy Flirter
It's hard to resist the lure that this guy puts out. He's one of the best when it comes to flirting. He has a natural charm much like the Scorpio man. His sex appeal isn't as obvious but he can bring some good game.
He knows what to say to turn a woman on. He will make her laugh, he'll talk about things that she's interested in, and he'll just talk… a lot. This makes him the type of guy you feel you can bond with easily.
The Gemini man is one who can charm the pants off any woman. He seems to always know the right thing to say and at the right moment. It's almost as if he studied you before he took you on a date.
Since he's very good at doing research; it IS actually possible that he did study as much about you as he could so that he'd know what to talk about and what types of things you like.
Just keep in mind that since he is so amazing at flirting; he doesn't just do this with you. He tends to be a flirt with all women. Until he fully commits to someone (even then sometimes); he will always be this way.
5. He never gets jealous!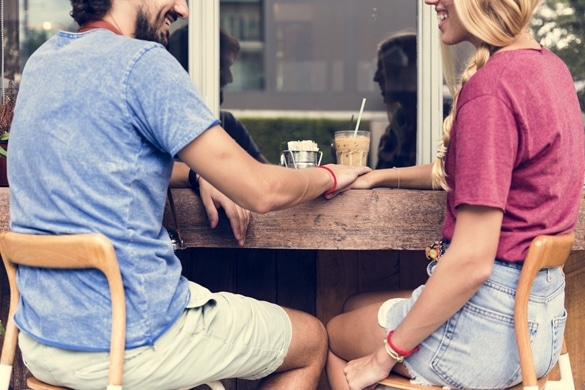 If you've ever wanted to be with a man that doesn't constantly accuse you of trying to cheat on him; Gemini guy is for you. He never gets jealous or even suspicious.
He is confident in himself and isn't worried about what you're doing when you're not with him. He figures that if you want to cheat; you will and that will be that. He'll simply be done with you.
Something else to consider is that he is the right guy to help you fulfill all your sexual fantasies. He loves to try new things and would love to help you out. It's also not out of the question for group sex or three ways.
The Gemini man is adventurous when it comes to sex. Doing the normal standard missionary position on certain nights and times will not appeal to him. Just as in other areas of his life; he needs excitement to stay excited.
If he isn't jealous; he'll expect you to also not be that way with him. The problem is; he tends to sometimes behave in a way that brings his fidelity into question. This is something you'll need to work out with him.
Gemini men are sometimes hard to deal with but they're also hard to walk away from. They're advocates of personal freedom which is great for women that enjoy having time to themselves or with their friends/family.
If you want to be free while you're in a relationship; a Gemini man is a great fit for you. Click here to learn more about what you may have in common with the Gemini man.
I hope this helps you understand why it's difficult to turn a sexy Gemini man down.
Share your story (or situation) with our community in the comment section below (don't worry, it's anonymous).
Wishing you all the luck of the universe
Your friend and Relationship Astrologer,
Anna Kovach
HOW TO ORDER MY "GEMINI MAN SECRETS" GUIDE?
Click this link here and when you scroll down to the bottom of the page click "ADD TO CART." Once you complete your order, you will gain INSTANT access and can start understanding your Gemini man within minutes. You now receive 4 amazing guides PLUS my "VIP CONSULTING" to ask me anything — all for the price of just 1 guide! My Gemini Man Secrets helped THOUSANDS of women like you…understand, attract AND keep their special Gemini man, I'm sure it can do the same for you, too.
---
---