Whether you are already dating a Gemini man or considering dating one; here are some tips that may help you to figure out who you are dealing with. He has up sides and he has down side. I'm here to help you discover both.
Pros:
1. The Gift of Gab
Gemini men always have tons of things to talk about. He is well versed in many topics and thus will make it hard for you to ever be bored. He's great at giving advice or helping you bounce around ideas.
Whether you want to talk about movies, books, friends, or some other area that you both like; he'll always be filled with knowledge, information, and opinions. The only time he's ever silent is when he's upset.
2. Loves Being Social
This guy is always sure to be the life of the party. He really shines when he's around other people and in any situation. Even if you two go out on a date where you don't know anyone; he'll adapt to his surroundings.
Whether he has a kinship with the people around him or if they're perfect strangers; you'll never be able to tell the difference. He's that good at fitting in with whatever is happening around him.
This is the guy you can take home to meet your family. They'll love him and likely give you thumbs up. He's super nice, charming, handsome, and will blend in even in the hardest of circumstances.
3. He is Romantic and Flirty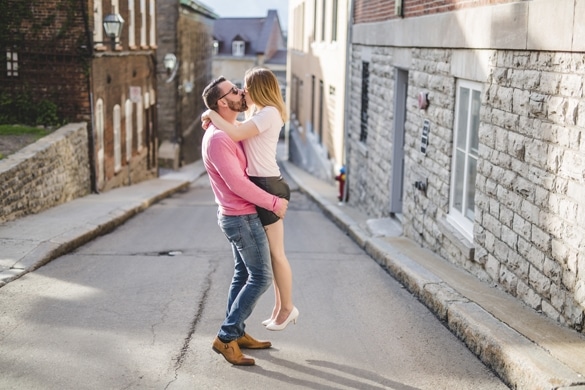 This guy knows how to turn the charm on. Not just with other people; but with you as well. He knows what you like and what you'll respond well to. He'll tell you some excellent jokes and make you feel comfortable.
Once you're comfortable; he'll put the moves on you. While he is a flirt in general; when he becomes committed to one woman; he'll still remain flirty to her. He'll have a hard time coping with not flirting with others but it CAN be done.
4. He's Logical
While this doesn't sound romantic; the Gemini man follows logic rather than emotion. This means he's going to be good at helping you solve problems. Sadly, this could mean he won't understand you when you get emotional.
When you have a hard day and have been through a lot emotionally; he'll be there to tell you the reasons why everything is going to be alright. He'll be your rock when you need him to be.
5. Gemini is Excellent with Long Distance Relationships
If you're browsing or doing online dating; you should look for a Gemini man. He is comfortable and able to maintain a long distance relationship. As long as you two continue to talk on a daily basis; this guy will be happy.
Eventually you'll want to bridge the gap and by the time you do; he'll also possibly be ready to take things to the next level. For him it's the perfect way to get to know each other without being too close. He likes to take it slow. An LDR is one way to do it.
Cons:
1. He Doesn't Do Well With Boredom
Gemini men require lots and lots of attention, stimuli, and excitement. Not so much in the bedroom as in general. If he starts to get bored in a relationship; he can sometimes get the "wandering eye" going on.
He'll constantly look for ways to get out of his bored stupor. It's rare that he will get bored but when he does; he is rather hard to deal with. He'll get moody and you won't know who he is.
If you're with him; you'll need to make sure that you keep him stocked up with fun things to do and exciting things to talk about.
2. He's like a Box of Chocolates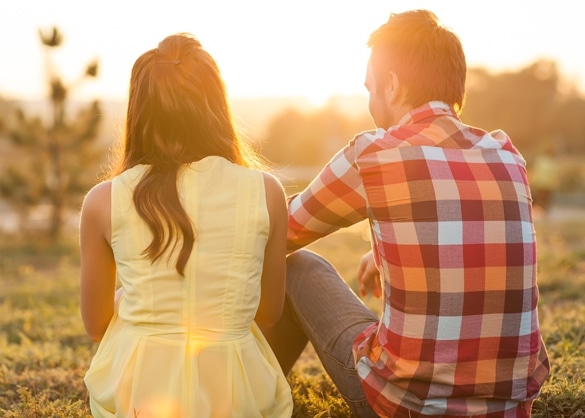 This is the type of guy who has the personality that is interchangeable. You never really know who you're going to wake up to from day to day. Like a box of chocolates, you're never sure what you may get.
His moods are very back and forth and can cause him to seem like a different man entirely. While this may be exciting at times; it can be rather taxing at other times. Not know what mood he will be in can cause frustration.
3. Flirting Too Much
When he's flirting with you to try to win your heart; it's nice. However; when you catch him flirting with other women, eyeballing other women like candy, or paying too much attention to others; you'll be frustrated.
He isn't the jealous type so he doesn't understand why you would feel its wrong for him to flirt with other women. He figures if he's committed to you; it shouldn't make a difference.
4. Attention Span isn't Good
As I mentioned; the Gemini man gets bored easily. That means that when he gets bored and is looking for other stimuli; he may flirt with other women or could go ahead and cheat.
When you're talking to him; he may get distracted and lose track of where you are. He'll act as though he's listening but if you ask him about what you just said; he'll likely not know.
5. Gemini Men Need Space
The Gemini man isn't the kind of guy that likes to be with his woman all the time. It's normal for a couple that is dating to want to spend their free time together. Gemini men are not like this.
He still likes to have time to himself from time to time. He will want time with you, time with work, and time on his own to work on his various projects. He doesn't like women who are needy or clingy.
The Gemini man has his good sides and his bad sides. He's the type of guy that you have to love him "as is" if you want to keep his companionship. Click here to find out more on what the Gemini man has to offer.
I hope this helps you get a little closer to figuring out your Gemini guy. He's complicated but he is very sweet.
Share your story (or situation) with our community in the comment section below (don't worry, it's anonymous).
Wishing you all the luck of the universe
Your friend and Relationship Astrologer,
Anna Kovach
HOW TO ORDER MY "GEMINI MAN SECRETS" GUIDE?
Click this link here and when you scroll down to the bottom of the page click "ADD TO CART." Once you complete your order, you will gain INSTANT access and can start understanding your Gemini man within minutes. You now receive 4 amazing guides PLUS my "VIP CONSULTING" to ask me anything — all for the price of just 1 guide! My Gemini Man Secrets helped THOUSANDS of women like you…understand, attract AND keep their special Gemini man, I'm sure it can do the same for you, too.