One of my lovely readers had an interesting problem with a Gemini guy she really likes, so she decided to turn to me for help. Here's how I helped her get her Gemini man to show his interest in her and call her regularly. 
SAMANTHA:
Hi Anna,
I just recently purchased your guide to Gemini men, and so far I'm loving it. I have been hanging out with a Gemini guy for a couple of months now. He is such a fun person and we had an immediate connection. However, he is literally the most confusing person I've ever met!
When we are together people can constantly see the connection and are asking if we're dating, and because he hasn't made an actual "dating move" I say no.
He's always flirting with me, having tons of fun, and when the party is over and we're alone we are able to talk about everything under the sun and I get to see his sweet side and I love it.
But, after all of that, whenever he leaves we very rarely talk until we see each other again! He absolutely never messages me first, and he will respond to a text from me but I am always the first person to text.
He will see on social media that I'm doing something fun and invite himself, and then again we're having a great time… and then it all starts over again! Is this normal!? Does he like me as much as I like him? Or is he just wanting to see me when I'm doing something fun because he's bored?
Oh yes, and btw I am an Aquarius and have a pretty damn typical Aquarius personality. So I know that's part of the connection. But again… thanks for your help! Hope to hear from you soon!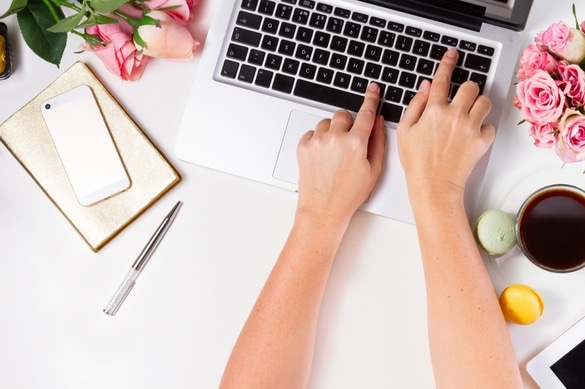 ANNA KOVACH:
Hi Samantha!
Thank you for writing in and sharing your story with me. Your connection is definitely something that is mutual I believe. You are both no stranger to letting the relationship cultivate over time rather than trying to rush into anything.
That being said, it sounds like he's playing it safe by getting to know you over time, keeping it light, and making sure that it flows naturally instead of trying to define it.
I would say that he definitely likes you. If he invites himself to whatever it is that you are doing; he wants to be around you more. That's a sure fire sign of interest!
I'd keep it going the way it has been until you both know where it's going. He'll give you signs that he wants more if he doesn't just out and out tell you. Keep it fun, keep it easy, and let it flow. I think you're on the right track.
I hope this helps! You'll be in my thoughts!
How To Get Your Questions Answered?
---
---