Are you wondering how to get the attention of a Gemini man that makes your heart swoon? Here are some key points to keep in mind when dealing with him.
Show Your Unique Side
Gemini men love women who are unique and different than most other women. He always seeks out variety and excitement and he knows that with a woman who is not the "norm" will provide him with it.
If you like to dress with a certain flair that most other people do not understand or think you're weird for; the Gemini man will likely be drawn to you; especially if you carry yourself with confidence and a "don't care" attitude.
He loves a strong woman who doesn't give a hoot about what anyone else thinks of her. She stands out in a crowd and he knows she's the type that will be just what he needs.
He's more interested in a woman who isn't interested in a routine type of lifestyle. Fun and being active is what he always wants so if you want to win this guy; you're going to have to go that extra mile.
If you're trying to get his attention, be unique, be strong, and be an individual. The confidence will be like a magnet for him. He'll absolutely eat it up. Give it a try!
The More Adventurous The Better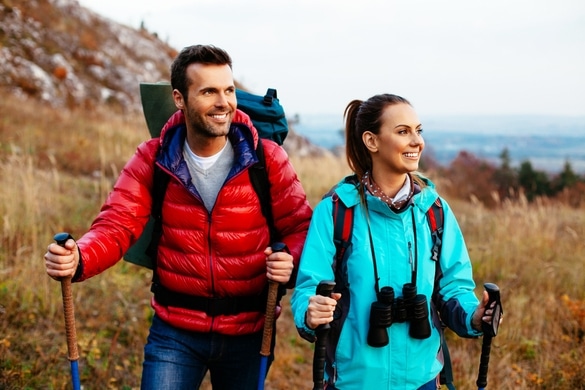 Gemini man is a very hyperactive type of guy. He seems to be allergic to boredom and will do whatever he has to in order to avoid it. When he dates someone; she has to be up for anything at any time.
He loves spontaneity out of a woman as well as a very open mind. He will come up with some really "out there" things to do but as long as you're open and up for it; he'll supply you with a really fun time.
Gemini men are wickedly charming so you'll likely find yourself unable to resist what he may offer you. Remember, if he asks you to do something that seems out of the norm; it's probably something that will end in laughter for you both.
Open up and give his ideas a chance. What would be even better is if you have some unusual but really fun things to do that you can introduce him to. He always appreciates learning something new.
In fact; this guy is often seen in the "DIY" section of the bookstore. Learning new things is exciting and is a turn on if it's coming from a woman he's into. Get him hooked on something really amazing and have a great time together.
The more fun he has with you; the more he'll want to be around you is basically the ultimate goal. If he gets bored with you; that's when he'll quit giving you attention and possibly become cold.
Spontaneity Required
The reason you need to be spontaneous isn't just because of his sense of adventure but also because of him changing his mind often. This means he changes plans.
If you're the type of woman that gets upset about this; Gemini man may not be the right guy for you. He needs a woman who will just go with the flow and not be too upset with him for changing plans or his mind.
Remember that he's virtually two men in one which means that either of his personalities can come out at any given time. This is something else you'll need to learn to roll with otherwise it may not work.
Being a spontaneous woman will help you to accept whichever personality he plans to show you on any given day. Being prepared and going along with it will help you succeed with this confusing guy.
Listen with Great Interest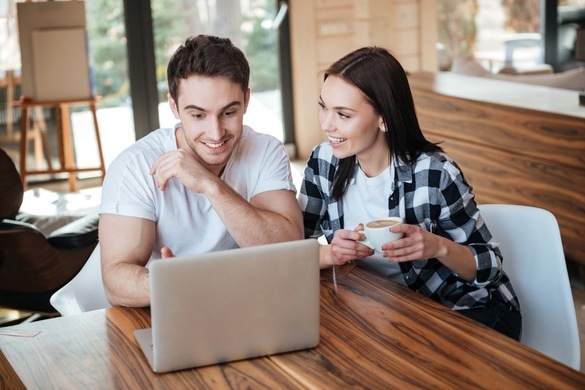 The Gemini man will talk a lot if you let him. The good thing is; while he's talking; you can get to know what he likes, what he's into, and what types of things he'd like to do in the future.
Finding out all this information is more than enough to give you ideas on how to talk to him, where to take him, what to buy him, etc. So go ahead and listen. I don't mean letting it go in one ear and out the other just to let him drone on.
I mean REALLY listen to what he says. There may be some great value in what he tells you that you can use for the possible future with him. He sometimes does talk just to hear his own voice but not always.
Sometimes he'll talk about things that are actually important to him or what he truly enjoys in life. This is the type of information that is a gold mine and is hard to get from some of the other men in the Zodiac.
Be grateful he's willing to talk because some of the men in the Zodiac are very reserved and quiet. The woman begs to get anything they can get. Gemini is talkative and more willing to share his thoughts.
Don't confuse this with emotional issues though. That's where he clams up and until he gets really close to you; he won't be opening up in that way. Accept it and give him time.
Show Him The Sexy
Gemini guys are really flirty. If you expect to get his attention; dressing sexy and showing confidence in it will definitely get him looking in your direction. Flirt with your eyes and with your words.
When you talk to him, gently brush his arm or hand in some way. Make sure your nails are manicured and matching what you're wearing. The appeal will be so strong that he won't be able to help but try to talk to you.
Give him bits and pieces but remain as mysterious as you can. Click here to learn more about reeling in the gorgeous Gemini man.
HOW TO ORDER MY "GEMINI MAN SECRETS" GUIDE?
Click this link here and when you scroll down to the bottom of the page click "ADD TO CART." Once you complete your order, you will gain INSTANT access and can start understanding your Gemini man within minutes.
You will now receive 4 amazing guides PLUS my "VIP CONSULTING" to ask me anything — all for the price of just 1 guide! My Gemini Man Secrets helped THOUSANDS of women like you…understand, attract AND keep their special Gemini man, I'm sure it can do the same for you, too.