Whether you are the one planning a date with a Gemini man or he's planning one with you, here is what the ultimate date would look like for you and this romantic guy. Take notes ladies!
Variety adds excitement
The Gemini man is one of craving lots of different sources of stimulation. If you're taking him out on a dream date, you're going to want to make sure that it's one he'll remember and be thrilled about.
If you're the one that is planning it, try planning a day where you'll take him to more than one place. Make a day out of it or even a weekend out of it. He'll love it.
You could take him out of town and pick out the most noted spots in that town to take him to. Remaining in your own town is fine if you want to do this as well.
Find some well-known places that are hopping with people and take him to one for awhile the change it up and take him to another.
You could history hop as well. This means picking historical landmarks around the city that you can visit via bicycle, train, uber, or cab. Of course, you can still take your car if you want but using the other methods may prove to be more exciting.
The more thrilling you make this experience, the more the two of you can bond and have something to talk about later. Museums are good as they have a nice variety of different displays to talk about.
Table for two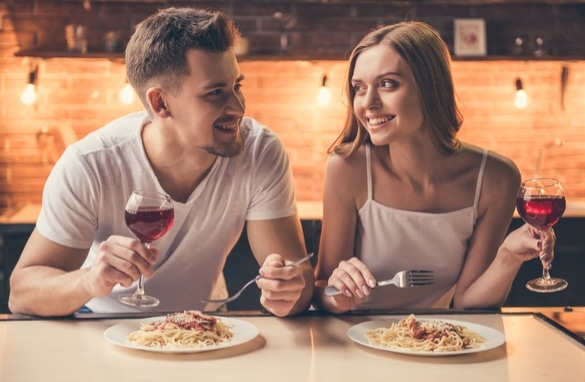 The Gemini man is normally very social. However, if you're going to make a romantic dream date happen, you'll want to spend time one on one. Perhaps you can make dinner reservations at a restaurant that has a quiet atmosphere.
Better yet, if you're going out of town, you could get a room at a bed and breakfast where he can mingle yet you can go back to your room until you're ready to venture out and begin your day.
Honestly, the Gemini is very easy going and lots of fun. He will like just about anything you want to do as long as it's not something boring. Doing the whole dinner and movie thing is a bit played out and he may not see that as titillating.
I wouldn't recommend making your dream date one where you stay home. That definitely would make him feel like you're a homebody and don't want to get out and about.
This thrill seeker guy will want to get out and about. He likes to be seen and he likes to show his woman off. So if you're planning this date, keep that in mind when you are deciding where to go and what to do.
Keep it moving
The date needs to flow so that he is continuously going from one stimulus to the next and enjoying the heck out of it. If you are within range of something like an amusement park, it may make for a memorable experience.
Whether its day or night, there are various activities he'll enjoy with you. You can go on rides or you can play games. Either way, there are loads of things to do that bring a nice change of pace to the normal everyday world.
Of course, if he asks you where you would like to go, I still recommend telling him any of these options. It'll make him feel more comfortable and the happier he is, the more he'll treat you like a queen.
Amusement parks aren't the only places to go for thrills and chills. You could also take him rock climbing, zip lining, or something relatively exciting. Start the day with a nice breakfast together that is full of energy.
Then you'll go to your destination and enjoy the amazing view of a zip line adventure together. Perhaps a day of hard rock climbing would be more enjoyable if you wish to keep your feet on the ground.
Gemini men will try just about anything that is full of adrenaline. So whether he chooses the date or you do, you can steer him toward things that will make you both happy and both feel you're bonding well.
Wing it!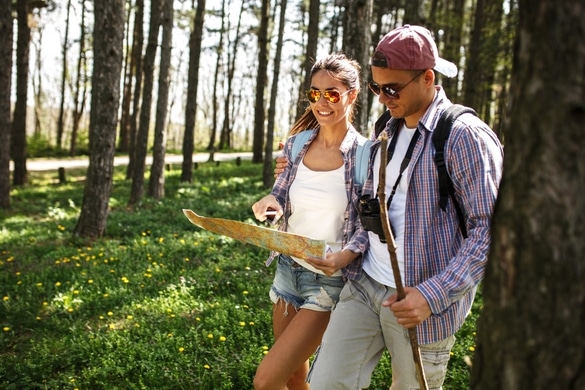 This probably sounds a bit unusual but hear me out. Gemini men are spontaneous and aren't really into making plans. Any of the above suggestions can be done but without planning them in advance.
Perhaps while you're out having lunch, you could suggest going cave exploring when you're finished. He'll be so excited that you would suggest such a thing that he may whisk you off to the nearest place where you can do just that.
He rather likes winging it. Any form of plan normally feels like premeditation to him which also makes him feel pressured. He wants to be relaxed, go with the flow, and take the day as it comes.
If you're looking to have a dream date with a Gemini man, make sure you're up for just about anything that he wants to suggest or places he wants to surprise you with.
When you're normally the tv surfing couch potato, you won't win any brownie points with the Gemini man. His idea of a date is NOT "Netflix and chill". He wants to get out and be active.
But, he wants to be social as well. He may want to take you to some huge gala, dancing, or to a party that he knows friends at. Whatever it may be, as long as you go along with it happily, it WILL be your dream date.
For him, having you by his side and being spontaneous will be a dream situation. Truly he wants an easy go lucky type of woman who isn't worried about complex emotions and also likes to be social.
Click here to learn more about what the Gemini man craves in a woman. It may help you get closer to the guy you're trying to form a relationship with that lasts.
HOW TO ORDER MY "GEMINI MAN SECRETS" GUIDE?
Click this link here and when you scroll down to the bottom of the page click "ADD TO CART." Once you complete your order, you will gain INSTANT access and can start understanding your Gemini man within minutes.
You will now receive 4 amazing guides PLUS my "VIP CONSULTING" to ask me anything — all for the price of just 1 guide! My Gemini Man Secrets helped THOUSANDS of women like you…understand, attract AND keep their special Gemini man, I'm sure it can do the same for you, too.
---
---