Are you looking into dating a Gemini man but wondering what he might be like? Here are some of his very best qualities to help you determine if he'll be a good fit for you or not.
Fun Loving Guy
The Gemini man is a social butterfly. He absolutely loves to get out and be one with the crowd as often as he can. He doesn't mind spending time alone at home either but if you're looking for a guy to go to parties with; this is the guy.
He's talented in getting people's attention and keeping it. He's impressive to family, friends, and co-workers as he's often the center of attention no matter what environment he is put into.
The Gemini guy is highly adaptable and will make himself comfortable no matter who he is around. He'll do his best to make enough jokes to make everyone else comfortable as well.
He often brings good humor, contagious energy, and delight no matter where he goes. If you're on his arm; you'll be very lucky as all the ladies will be envious of what a treasure you've got.
Not the Jealous Type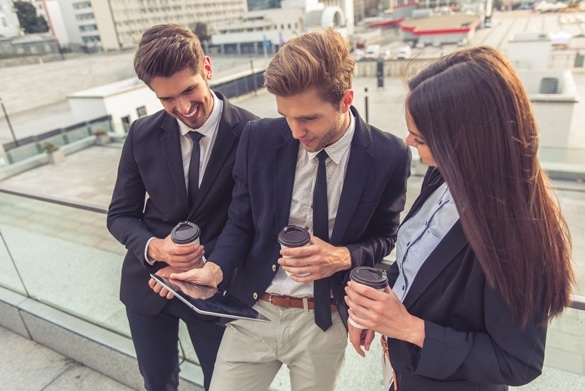 Many other signs are jealous and possessive. Gemini men are not in any way shape or form. They believe that you're not going to find anyone better than them therefore they are not threatened.
Secondly; if he chooses you; he figures it's up to you whether or not you stay loyal to him or not. Trust is always there unless you do something to destroy it there. He's also the type of guy that has no problem being in an "open" relationship.
Gemini men have no issue with poly Amory also. That means he wouldn't be opposed to having more than one partner as per agreement with you. This would be bringing in a third person to have a full committed relationship.
He's open-minded and therefore has no reason to feel jealous. If you try to make him jealous; he'll just think you're trying to hurt him but as much as you try; he will NOT get jealous. It will backfire on you.
He Has a Great Sense of Humor
This guy jokes around so much that sometimes you won't be able to tell whether he's serious or just pulling a prank. He wants to make you laugh even if it's at your own expense.
He likes to keep the mood light and fun. That's his personality. He isn't good with emotional problems and will often make a joke out of some things you think should be more serious.
However; he will always lighten a mood which is a good quality to have. When you've had a bad day or are sad; he's fantastic with picking you back up so that you feel better.
You can rely on him to bring fun to any situation. If you allow him; he'll be your rock and continue to make you laugh until your stomach hurts. Sometimes his sense of humor is dry but it's still silly enough to make you giggle.
Give Great Advice When You Need It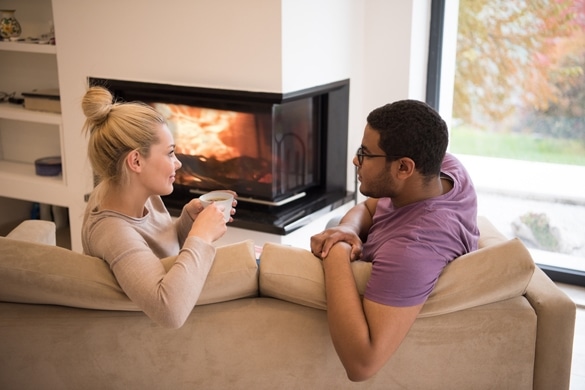 Gemini men are typically intellectual types and as such; they are fantastic to bounce ideas off. He may actually have some great ideas for you in whatever situation you happen to need his help with.
He's reliable with information and if he doesn't know the answer; he'll work with you to help you find it. He absolutely loves to do research and dig for information whether it's for himself or for others.
You should always feel good about being able to go to your man for advice or information. Gemini men are the best of the best. They make good business partners also if you should ever start a business with your guy.
The Gemini man always has multiple things going on. He tends to like to bury himself in work or in projects as he absolutely is terrified of being bored. So he'll do what he needs to in order to make sure he won't reach that level.
He Loves To Be Spontaneous
If you're looking for a guy that despises routine; this guy is the right one. He cannot stand doing the day to day thing for too long without mixing things up. This is also why he takes on multiple tasks.
He would rather change his plans up from time to time in order to keep things a bit lively. This includes his relationship. This requires a woman who herself; is also spontaneous and more "in the moment".
Planning isn't a Gemini man strong suit. He feels like planning is a bit like "premeditation" and so he'd rather just make something up on the spot. Like if you know you're going to have a date; be open to his ideas.
He may pick you up and on the spot decide where you're going to go. He could also tell you you're doing one thing and then suddenly decide that he wants to do something else. Stay flexible and all will be well.
Gemini men are fun loving guys. That's really what most of their life consists of. They bury themselves in projects and activities because being bored is something they cannot deal with well.
They do not like drama, they do not cope with emotions well and need to be with a woman who will motivate them, stimulate them, and life a life of excitement or variety with him.
Gemini men are definitely not for every woman but for the women they do work well for; thank goodness! He has some endearing qualities that make him lovable and sexy.
He can seem high maintenance for sure but if you get to know him ahead of time; you'll already have some of the hard part out of the way. Understanding how his brain works is the hard part.
Click here to get more information on how the Gemini man operates. It may help shine some light on the subject for you.
Hopefully this article helped you to see some of this guy's shining qualities so that you know what you can look forward to.
Share your story (or situation) with our community in the comment section below (don't worry, it's anonymous).
Wishing you all the luck of the universe
Your friend and Relationship Astrologer,
Anna Kovach
HOW TO ORDER MY "GEMINI MAN SECRETS" GUIDE?
Click this link here and when you scroll down to the bottom of the page click "ADD TO CART." Once you complete your order, you will gain INSTANT access and can start understanding your Gemini man within minutes. You now receive 4 amazing guides PLUS my "VIP CONSULTING" to ask me anything — all for the price of just 1 guide! My Gemini Man Secrets helped THOUSANDS of women like you…understand, attract AND keep their special Gemini man, I'm sure it can do the same for you, too.