Want to find out how compatible are Gemini man and Scorpio woman and how your planets work together?! There are likely to be sparks when these two meet. The Gemini man is intrigued and interested by Scorpio woman's natural sexual allure.
When he talks to her he realizes she's got an intellect that is comparable with his. He may feel swept off his feet and that he's met the perfect match. The Scorpio woman feels charmed by his witty remarks and attractive qualities as well. It would seem that it was a match made in heaven. When they truly start to get to know each other though, they begin to realize there are differences.
Dating
When these two start dating, they're both very excited because they have plenty of amazing conversation. They are definitely sexually attracted to one another and will enjoy plenty of physical interaction. After awhile, the novelty of the "beginning" wears off and they start to really see each other.
They realize that they have some differences that may either make or break their relationship. Gemini for one is open minded and wouldn't mind an "open" relationship whereas the Scorpio woman is likely to be possessive and would never agree to this sort of situation. Gemini will of course give the woman he loves, his all and abide by her wishes. However, if he becomes bored, his mind can wander.
The Scorpio woman at times can also seem rather possessive and this could create problems between her and her Gemini lover. He doesn't like to be boxed in or tied down. He's not per say a wanderer; but he does enjoy having a certain amount of personal freedom to feel fully like himself.
If the Scorpio woman tries to take this away from him, he may pack it up and call it a day. Gemini men are very flirty as well and this could become a problem if his Scorpio woman catches him flirting with another woman. He may be totally harmless but Scorpio will not see it this way.
Complications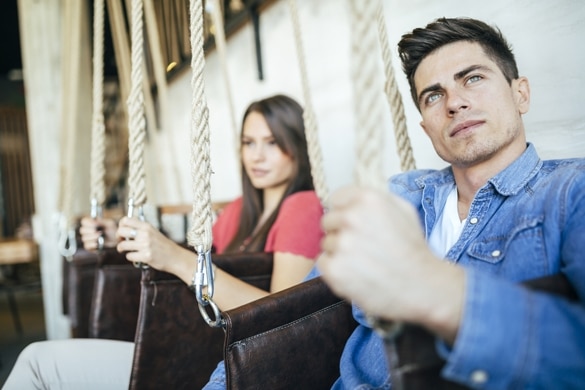 Though these two share intellect and sexuality, they are very different in many ways. Gemini is good at adjusting to most situations but freedom isn't something he's willing to give up.
Scorpio woman may adore and give her Gemini man endless affection but she could become so icy at times that it pushes her Gemini man away. The fact that the Gemini man can be hard to read from one day to the next, the Scorpio woman will feel unsettled with this and may decide to cut things off.
All relationships have complications but these two would have to give up a huge part of who they are to find compromise. It's not impossible but it would be a tremendous amount of work.
Gemini likes variety and likes being around many people, work multiple jobs, and indulge in a variety of hobbies. If a Scorpio woman doesn't feel secure, this may kill the relationship.
The Bedroom
While these two signs are very sexual, they seem to see things differently. Scorpio is more sexual at times than Gemini. The Scorpio woman is very physically driven and doesn't require as much mental stimulation as her Gemini lover.
These two may not line up. There could be some awkward moments when the Scorpio woman decides to jump her Gemini man and he pushes her off because he wasn't prepared and didn't have any sort of thought stimulation.
All is not completely lost though because if the Scorpio woman could jazz their sex life up now and then by wearing sexy lingerie, reading her Gemini man some sexy poetry or doing something more cerebral, there could be some serious compromise and he'll be ready to comply to give her what she needs in bed as well.
The problem is, is she willing to do this? Most Scorpio women do not like change and want things the way they believe it should be. This makes her Gemini man more of the compromiser.
The Road Ahead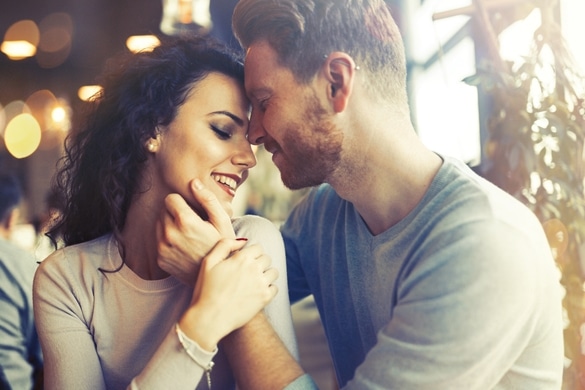 All in all, these two will start out fabulously and could seem like an absolute dream come true. However when they get to know each other, they figure out that they have some fundamental differences. Can they make it? The answer is; yes. They will have to do some hard work though with talking to one another and expressing their needs.
They will also need to both be open minded to finding a compromise that will allow them to be who they are and still be happy. That will not be an easy feat but it IS possible. Perhaps this match could benefit from counseling or mediation if they really want to make it last long term.
No relationship is entirely unworkable but most people want to have a very easy relationship that flows and not much work has to be done.
When you find someone you really fall for but find out are not that great of a match for you, you'll have to decide if you want to take the time to make it work. This match has possibilities but it may not be easy.
If you're ready to understand more about how compatible are Gemini man and Scorpio woman, check out my brand new Gemini Man and Scorpio Woman Love Compatibility Guide, and if you want to catch him and keep him click here to learn more about Gemini Man Secrets.
HOW TO ORDER MY "GEMINI MAN SECRETS" GUIDE?
Click this link here and when you scroll down to the bottom of the page click "ADD TO CART." Once you complete your order, you will gain INSTANT access and can start understanding your Gemini man within minutes. You now receive 4 amazing guides PLUS my "VIP CONSULTING" to ask me anything — all for the price of just 1 guide! My Gemini Man Secrets helped THOUSANDS of women like you…understand, attract AND keep their special Gemini man, I'm sure it can do the same for you, too.
---
---