Every month, the planets change signs and affect our relationships. Depending on the planetary movements, it may be tough to understand the needs and desires of the Gemini man. But with my tips based on the monthly energy, you can draw the attention of a Gemini man or improve your relationship with one in June 2020.
Attracting a Gemini Man in June 2020
1. Stand Out
You may already know that Gemini isn't like any other Zodiac sign. With his notorious dual personality, there are always two sides to the Gemini man. 
In June 2020, you may get first-hand experience in just how magical and diverse the Gemini man truly is, especially with the transit Gemini Sun in his first house of self and identity until June 20.
With the transit Gemini Sun illuminating his first house of self, the energy of the Sun in his sign is amplified, and this is when he will feel most like himself.
If you are a Gemini, Libra, or Aquarius Sun, this is the best time to attract a Gemini man, as your air elements Trine one another, and this brings ease and harmony to your affairs.
Doing shared activities to create joyful conversations and laughter will be the best medicine for any woman to attract a Gemini man, but especially air signs.
However, any sign can be compatible with the Gemini man if you know what he's looking for and your values and interests align.
In June 2020, the Gemini man is looking for someone that stands out. He wants a woman that can surprise him and shine above the rest—and not by performing but by being herself fully and confidently no matter who's around.
If you're looking for fun activities to do, think outside the box. What does he like? What are his interests?
Does he like to read, play music, write, listen to podcasts, or spend time with family and friends?
Whatever it is that he loves, start there.
Find creative ways to keep things light-hearted and fluid.
Just be mindful that things may get challenging on or around the Full Moon lunar eclipse in Sagittarius on June 5.
With the Sun in his sign opposing the Moon in his seventh house, there are sudden and unexpected changes unfolding in his personal life.
If he seems withdrawn, let him be. He may be more willing to talk about his intimate feelings when the Sun enters watery Cancer on June 20, 2020.
The Sun in Cancer in his second house of values and possessions brings focus to the feelings and emotional experiences that ground and motivate him.
During this period, share more about yourself. If he's interested, this is the Solar transit where he wants to get to know your heart.
So stand out and be yourself so he can see you!
2. Be Patient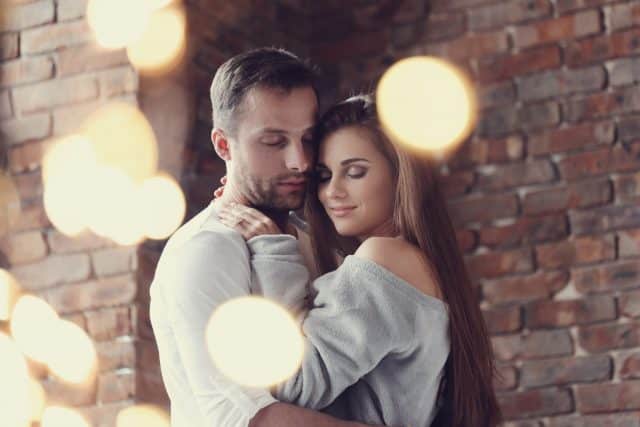 Venus stationed retrograde in Gemini on May 13 and is still retrograde until June 25, and it will remain in Gemini until August 2020.
With Venus's extra-long transit in his first house of self, much of the Gemini man's basic needs and desires are under review.
Because of this, it isn't the best time to jump into a relationship and force commitment. Instead, just be patient and go with the flow.
During this period, the best way to stay patient is to stay engaged.
Even though you may feel that he's not interested or would rather be left alone, listen to your intuition and show up anyway. Space is good, but too much space for the Gemini man can always lead to trouble. So be respectful, but also check in on him frequently to make sure he's okay.
If you'd like to spend time with him, let him know. But keep your expectations to a minimum because there will no doubt be other obligations on his time.
To keep the romance flowing, do the little things you know he loves, for instance bringing or packing him lunch because you know he always forgets it.
This may seem silly to you, but to a man with Venus retrograde in his first house, love and support this month is appreciated and accepted.
Once Venus stations direct on June 25, he won't immediately jump back into his old self or be ready to commit.
If anything, his perspective on love and how his relationship aligns with his identity is clearer. You should be able to move forward with more consideration and respect for each other once Venus enters Cancer on August 7.
3. Tell Him How You Feel
Out of all the air signs, Gemini is the most emotional and expressive.
However, with Mercury, his planetary ruler, in his second house of Cancer until August 4, the Gemini man may be more sensitive than usual.
Although Gemini is very in tune with his feelings, he doesn't always feel comfortable and confident when Mercury is in Cancer, so he may be feeling out of his element more than usual.
To help him relax and stay grounded, keep the lines of communication open, and always tell him how you feel. Do not keep secrets from him. You will lose his trust.
Also, if you feel that he's being overly dramatic or insensitive to you, speak on it. It's likely that he's doing this unconsciously and just needs to be reminded of it.
This energy is amplified when Mercury stations retrograde in Cancer on June 18.
During this period, I suggest doing simple activities that boost his self-esteem.
With the second house ruling possessions and Cancer ruling the home, it may be fun and helpful to help him redecorate or spruce things up for an uplifting ambiance.
If you aren't able to get out and about, "date" at home. Light some candles, set the mood, and relax in each other's company.
Show the Gemini man that you not only listen to him but that you care, too.
Read next: Are Gemini Men Faithful in Relationships or Do They Cheat?
4. Inspire Him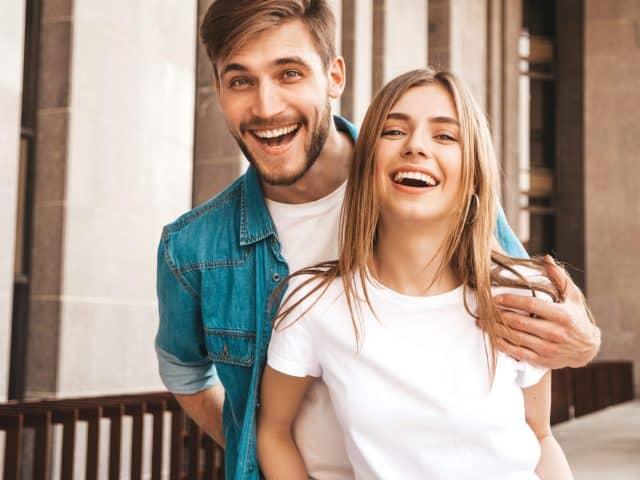 If you asked a Gemini man to tell you the most important thing to him any day of the year, it would most likely be his creativity.
And if you ask a Gemini man this in June 2020, he's almost guaranteed to give that answer!
With Mars, the planet of willpower and action, completing its transit cycle in Pisces on June 27, the Gemini man is working through his fears surrounding his creative talents and abilities.
During this period, the Gemini man is most attracted to the woman who can inspire him not only sexually but creatively. The Gemini man wants to date his muse.
If you are a passionate sign like Leo, Libra, or Aquarius, the Gemini man is most likely drawn to your vibrant energy now.
However, all women, no matter their Zodiac sign, can tap into this magnetic energy.
To begin, start by getting in tune with your inner child and creative self. If you like to draw, play music, or make things, try doing those things together.
The only drawback to this transit is that Mars in Pisces is highlighting his tenth house of career and long-term planning.
Because of Mars's tenth house placement, the Gemini man may feel like his creativity and ability to self-express are limited.
If he starts to act out or make irrational decisions because of impatience, remind him that his creativity is endless and whatever obstacles in his way will pass.
Although this is such a simple act, the Gemini man is motivated by your belief in his dreams. He will become more open to a romantic and sexual connection because of it.
When Mars moves into Aries on June 27, you may start to notice a subtle shift in his overall confidence and appearance.
Sexually, this will help his libido and overall physical affection.
If you felt like things were slowing down in the bedroom, get ready for them to speed back up.
If you want to attract a Gemini man in June 2020, stand out, be patient, tell him how you feel, and inspire him. 
And if you're serious about the Gemini man and believe in the power of astrology, I can help you manifest the relationship of your dreams. 
As a relationship astrologer, I've helped thousands of women like you all around the world build a healthy, long-lasting relationship with a Gemini man. 
My guide Gemini Man Secrets is better than any daily, weekly, or monthly horoscope app you'll ever read. Instead of just giving you the basic knowledge of the Gemini man, I share real-life stories and examples of women who have been where you are and have overcome their challenges—and are now living the love story of their dreams.
If you're ready to dive deeper and start your journey to unconditional love with your Gemini man, you can purchase Gemini Man Secrets here.
And while you're at it, go ahead and find out the compatibility between you and your Gemini man with my free compatibility quiz. It's an easy way to see if you have what it takes to make it in the long term.
Have you noticed these astrological influences on your Gemini man? Let me know in the comment section below!
Your sister and relationship astrologer,
Anna Kovach 
---
---