Every month, the planets change signs and affect our relationships. Depending on the planetary movements, it may be tough to understand the needs and desires of the Gemini man. But with my tips based on the monthly energy, you can draw the attention of a Gemini man or improve your relationship with one in July 2020.
Attracting a Gemini Man in July 2020
1. Invest in Your Future
If you asked the Gemini man what his primary focus is in July 2020, he would most likely answer, "securing my future." 
With the Cancer Sun highlighting the Gemini man's second house of values and possessions, July 2020 is a month of investment and emotional security. 
Unlike June 2020, where his external focus was on having fun, the Gemini man is ready to open up and explore new possibilities. 
With the Sun in his second house of Cancer until July 22, this is the best time to have honest conversations about where you are now and where you're heading. 
If you're just getting to know your Gemini man, take things slow. During this period, the Gemini man is most attracted to the woman who is grounded and serious about her future. He's turned off when you come across as needy or "in a rush." 
If you're coupled or seriously dating, you may be discussing your future family or living arrangements. If he has children, you may be meeting his children or becoming more involved with his personal life. 
Although you may feel that the Gemini man is more sentimental than usual, take advantage of his desire to build a more secure future. Be open about your values and desires for family and marriage. 
If you are an air or fire sign, you may find this transit frustrating and oppressive, but hang in there. When the Sun moves into Leo on July 22, the Gemini man will be more light-hearted and spontaneous. 
This transit will inspire his fun and creative side. 
2. Have Some Fun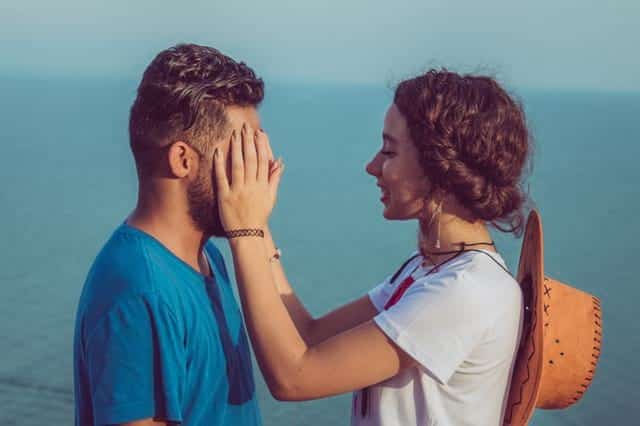 When you think about the Gemini man, you probably imagine someone charismatic, witty, and social with a good sense of humor. With Venus in its first full month post-retrograde, July 2020 is an excellent time for the Gemini man to let loose and have some fun. 
In Astrology, Venus is the planet of love and beauty. It represents how the Gemini man interprets and expresses love. 
With Venus in Gemini highlighting his first house of self, July 2020 encourages the Gemini man to tap into his sense of self-confidence and self-worth. 
Unlike May and June (when Venus was retrograde), the Gemini man is now more direct and open-minded about his sexual desires and romantic needs. 
If dating, you may find that the Gemini man is more focused on his interests than your relationship, so be patient with how things unfold. 
When planning fun dates and activities, take into consideration his interests and passions. Make sure to do things that he finds intriguing—or you may lose his attention. 
As a social air sign, he wants you to incorporate activities that include his friends and community circle. It may be fun to plan a double date or a movie night at home—anything that keeps the mood light and airy. 
3. Watch Your Words
As a mutable air sign, Gemini is known for his moody nature. However, With Mercury retrograde in Cancer until July 12, the Gemini man is more sensitive than usual. 
As the planet of communication and thought, Mercury retrograde in the Gemini man's second house of Cancer raises his awareness of language and tone. 
If you are an earth or water sign, you may find this transit soothing and relaxing. Instead of arguing more with the Gemini man, be more understanding and in tune with his subconscious feelings. This helps you to connect on a deeper level. 
However, air and fire signs will find this transit frustrating, as it can be complicated to understand what the Gemini man is feeling. To avoid any confusion, watch your words. Instead of responding out of anger, take time to process your emotions instead of reacting based on impulse. 
If you are getting to know your Gemini man, practice strong listening skills. Focus on what he says and how he says it. You need to read between the lines. 
If you are coupled, you may think more seriously about counseling or mediation. Be open to new ways of understanding and communication. Focus on finding simple ways to express how you feel. 
Read next: Should You Trust a Gemini Man? Here's How to Tell!
4. Get Social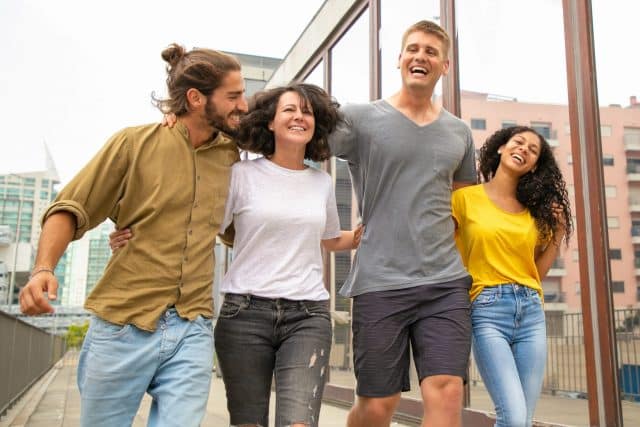 For the next six months, Mars, the planet of willpower and action, will transit through the Gemini man's eleventh house of friendships and vision. 
During this period, the Gemini man may be eager to spend time with friends and co-workers, so get ready for group dates and gatherings. 
Instead of isolating yourself or feeling left out, let him know that you want to meet his friends and be a part of his inner circle. You don't have to be clingy or needy to let him know that you want to have a good time. 
If you are casually dating or interested in a Gemini man, you may find romance or connection through a close friend. 
During this period, the Gemini man is most attracted to the woman who knows how to entertain, laugh, and have a good time. 
If you aren't a social person, ask yourself why. Is it because you haven't found your tribe, or because you're an introvert? Either way, Mars in Aries will encourage the Gemini man to get out of his shell. 
Sexually, the Gemini man will be more proactive than usual. Don't be shy when letting him know that you're ready to experiment and explore new possibilities in the bedroom. 
Just make a point to be yourself. No matter your romantic status, Mars in Aries encourages the Gemini man to prioritize friendships over romance—to build a strong mental and emotional connection and let the rest follow.
If you're serious about attracting the Gemini man in July 2020, make sure to invest in your future, have some fun, watch your words, and get social. 
As a relationship astrologer, I've helped thousands of women like you all around the world build a healthy, long-lasting relationship with a Gemini man. 
My guide Gemini Man Secrets is better than any daily, weekly, or monthly horoscope app you'll ever read. Instead of just giving you the basic knowledge of the Gemini man, I share real-life stories and examples of women who have been where you are and have overcome their challenges—and are now living the love story of their dreams.
If you're ready to dive deeper and start your journey to unconditional love with your Gemini man, you can purchase Gemini Man Secrets here.
And while you're at it, go ahead and find out the compatibility of you and your Gemini Man with my free compatibility quiz. It's an easy way to see if you have what it takes to make it in the long-term.
Have you noticed these astrological influences on your Gemini man? Let me know in the comment section below!
Your sister and relationship astrologer,
Anna Kovach