Gemini is a fun, high-spirited, self-expressive, and flirty sign. The Gemini man is cerebral, highly intelligent, perceptive, and communicative, and he can be a bit of a social chameleon when at his best. February is a very positive, although slightly ambiguous month for him. The Sun is in Aquarius until the 19th, making him feel confident and in-tune with his true self, yet when the Sun enters Pisces in the latter half of the month, there will be some tricky emotions coming up. Fortunately, this means you can use the wisdom of Astrology to know the perfect things to say and ideal ways to act! 
How To Attract A Gemini Man In February 2021
1. Know Your Astrology
Firstly, it's really useful to know your Astrology this month, for a number of reasons. When the Sun is in Aquarius, there is deep inner harmony going on in his world. Aquarius and Gemini are very compatible, and as we are most in tune with the characteristics of the current season, this guy is feeling free to be himself. 
When the Sun enters Pisces on the 19th, there will be some inner confusion and emotional issues. He also won't be very open to sharing them. So, it's important to be "in the know" and wise up on your knowledge of the Star signs.
This will appeal to his curious and inquisitive nature, too. Until the 19th the Gemini man is extremely colorful, open-minded, happy, and optimistic. He's most sure of himself in Aquarius season, and his colorful and eclectic personality is free to shine without fear of judgement. If you're aware of this and connect with him through the right topics of conversation, correct the balance of emotions and mental stimulation, etc., he will be sure to see you as intelligent and attractive. 
Quite simply, being intuitive through self-study and wisdom will be positively received. Intelligence is a major turn on so show a range of sides, moods, and interests! 
2. Shine, Sparkle, And Be Glamorous!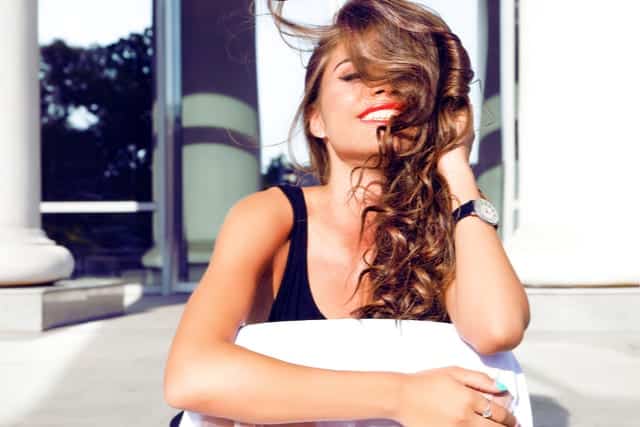 You really need to glow and sparkle this month, don't play it safe! Progressive, independent, idealistic and imaginative, compatible and harmonious Aquarius is bringing out all of the Gemini man's best qualities. 
He wants to see a confident and self-expressive woman who radiates inner beauty, self-esteem and color. Like a rainbow, we're all made up of multiple colors – tones, frequencies, thoughts, impressions, self-reflections, feelings… 
Be the wind. Embody the many different faces and forms of nature. Shine, sparkle, laugh, be fearless, and show intensity and passion. Then be gentle and modest. Gemini is a sign of duality. 
Duality is opposing (yet complimentary) forces, yin and yang, feminine and masculine, action and stillness, sound and silence, dominance and receptivity… Your Gemini man is very adaptable – a beautiful quality to possess which further makes him alternate between different versions of himself. 
As a sign of duality, it also means he is more than happy to let you express yourself. He is perfectly content watching you talk and chat away, and then be magnetic, observational and humble. If you want to be up and slightly down, cerebral and then emotional, or simply express the range of internal reflections, moods and feelings flowing through you, do it! It's all color and authenticity to him. 
Obviously remember to keep things positive – no one likes a downer. But you're free to be yourself, and not only are you liberated, it's also incredibly stimulating to him. 
3. Possess Some Piscean Compassion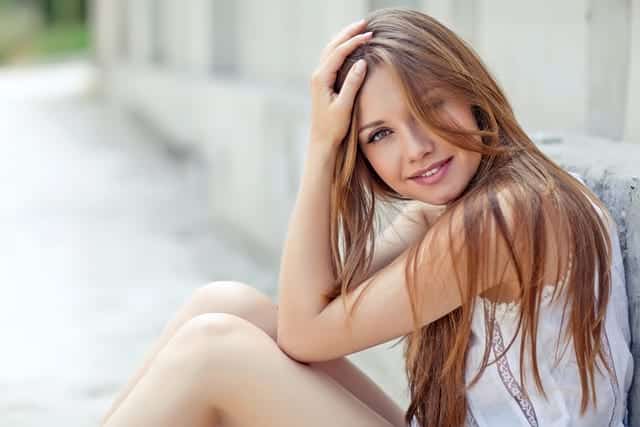 You should know that Gemini has a difficult time coming to terms with his emotions. It's not that he doesn't feel, or isn't capable of sincere and deep feelings – it's just that he is an air sign ruled by Mercury, which is the planet of communication. This means there is a lot of air and mental/cerebral energy going on. This disconnects him from his feelings, empathy, emotional intelligence, and openness. 
So, during Pisces season from the 19th, your potential lover will be dealing with some internal stuff that he doesn't necessarily wish to express. It's your job, therefore, to show empathy and compassion in the perfect moments. 
You don't need to tell him you're aware of his insecurities and follies, emotional disconnection and the insecurity that accompanies is one of his major shadow traits, after all. Yet, do be intuitive and attentive in your approach. 
The best thing you could do is to inspire him. Because the realm of emotions and feelings is hard for him, he is open to insight, inspiration and being taught. He needs a guiding light and strong yet empathic influence, in other words! 
You don't need to smother or molly-coddle him but do allow your empathy and consideration to shine through. Compassion, sensitivity to his emotions and inner struggles, kindness, and subtle support are ideal in February and extending into March. 
4. Poetry, Music, Imagination And Creativity
If you're looking for a soulmate with "power couple" potential, look no further than February to make this happen with a Gemini man! Immense levels of creative energy are coursing through his veins. He's feeling empowered, positive, inspired and incredibly confident in his gifts and talents. Good news for you, he's also open to some power couple potential – a lasting bond with shared passions and a sense of service. 
Dates, fun activities, art classes, creativity and self-expression, innovation and originality, and anything and everything that stimulates his mind, soul, and spirit are not only advised but essential. Color, color, and color! Creativity and innovation. Imagination and inspiration. Repeat these as your mantras.
Flirt through poetry and seducing his mind in rhyme… Spark his senses through sounds and soul speech, or gentle caresses and kisses (if the mood and vibe is right). You can chill out and bliss out with a glass of wine or herbal tea, whatever floats your boat, in February. Music brings out his sapiosexual side. Gemini is naturally sapiosexual, as he is deeply attracted to intelligence, so showcase your mental abilities through music, art, poetry and creativity. 
5. Be Brave In Your Affections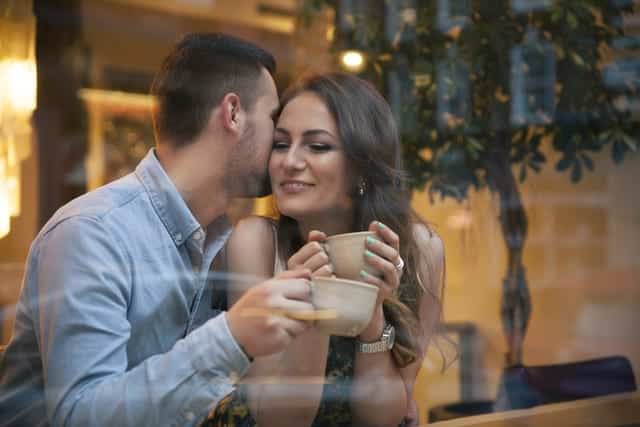 Touch and sensual play are really desired by the Gemini man. He's not a fiend (not until you give the green light for kinkiness anyway!), however, he does love and need affection, foreplay, and physical contact. It's ok to be slightly "full on" this month. 
Express your desires and passions within the parameters of reading the situation, don't go full force if the mood is still in the conversing stage. Intuitive, mindful and responsive words and actions are favored.
Energy and optimism are two qualities he loves to see. Vibrancy matches his effervescent personality. Kisses can be magical from the 19th during Pisces season too, and this is especially true if you are a Cancer, Scorpio, or Pisces. 
Water and air aren't the best matches traditionally, but there is an irresistible charm and sparkle that occurs when the Sun is in Pisces. Depth, soul and sincerity will go a long way regardless of your sun sign or natal chart.
Read next: How to Get a Gemini Man to Open Up and Share His Feelings
Final Thoughts And Key Astrological Transits
There's a lot of Aquarius energy in February which is perfect for your potential lover's self-esteem. Intellect, originality, color and shine, romance, and enthusiasm are all favored this month. There's no point playing small or meek as it won't be received in the way you wish – this man wants boldness and bravery. He likes to see someone take control, express themselves, and go after what they want. Show him that you're that woman!
You can find out more about the Gemini man secrets here. Remember there is a New Moon in Aquarius on the 11th symbolizing fresh starts and new beginnings. You can make the most of this energy.
And let me know which of these tips you found most helpful to score your Gemini guy. The comments are totally anonymous!
Wishing you love and light on your journey.
Your friend and Relationship Astrologer,
Anna Kovach
---
---