Every month the planets change signs and affect our relationships. Depending on the planetary movements, you may not always understand the needs and desires of the Gemini Man. 
However, there are simple things that you can do based on the monthly energy to improve your relationship with the Gemini Man. Find out how to attract a Gemini Man in December 2020.
Attracting a Gemini Man in December 2020
1. Make Quality Time a Priority 
Unlike the intense energy of November 2020 that had the Gemini man married to his work, December 2020 offers more space and opportunity to socialize and connect. 
From December 1 until December 21, the Sun will journey through adventurous Sagittarius.
As a free – flowing mutable sign (like Gemini), Sagittarius's upbeat fire energy brings a feeling of optimism, self-discovery, and learning to the Gemini man. 
During this transit, the Sun in Sagittarius will illuminate the Gemini man's seventh house of marriage and one-on-one partnerships. 
With the Sun in his seventh house of relationships, the Gemini man is focused on expanding his social connections. He's ready to share his spontaneous lifestyle with someone special. 
If you want to attract the Gemini man in December 2020, prioritize quality time. Concentrate on getting to know each other and establishing an authentic bond.
One way to strengthen your romantic ties with the Gemini man is to make him laugh or share stories until morning. The Gemini man loves a good sense of humor and he loves to talk! 
Perhaps you could snuggle up with a good comedy or mind-enhancing film, something that will intrigue his mind and inspire him to think. 
If the Gemini man is looking for something more exciting, perhaps you could do something engaging outdoors. 
Because the Sun is in a fire sign (and fire signs enjoy movement and are physically active), explore outdoor activities like hiking, skiing, walking, swimming, yoga, roller skating, a nature adventure hunt, and etc. anything that gives the Gemini man the adrenaline rush he's looking for. 
2. Keep Him On Track 
Is the Gemini man a little distracted or obsessive because of work? Have you noticed that romantically, he's more reserved and "in his feelings" or stuck in his head than usual? 
If yes, he may need extra help from his romantic partner in December 2020 to keep him on track and stay focused. 
From December 1 until December 15, Venus, the planet of love and money will transit through the Gemini man's sixth house of work, health, and daily routines. 
During this transit, the fixed water energy of Scorpio inspires the Gemini man to become more fixated on his daily habits and routines. If he's not careful, he may take things overboard to the point of overwhelm (which is where you step in). 
While Venus is in Scorpio, the Gemini man is most attracted to someone grounded and mentally stable. He wants someone who can inspire him to be more self-disciplined and focused in his work. 
Does that mean boss him around? No. It means that you need to take charge in the relationship. Show him that you can pay attention to small details and help him stay balanced when he feels like everything is going astray.
3. Stimulate His Mind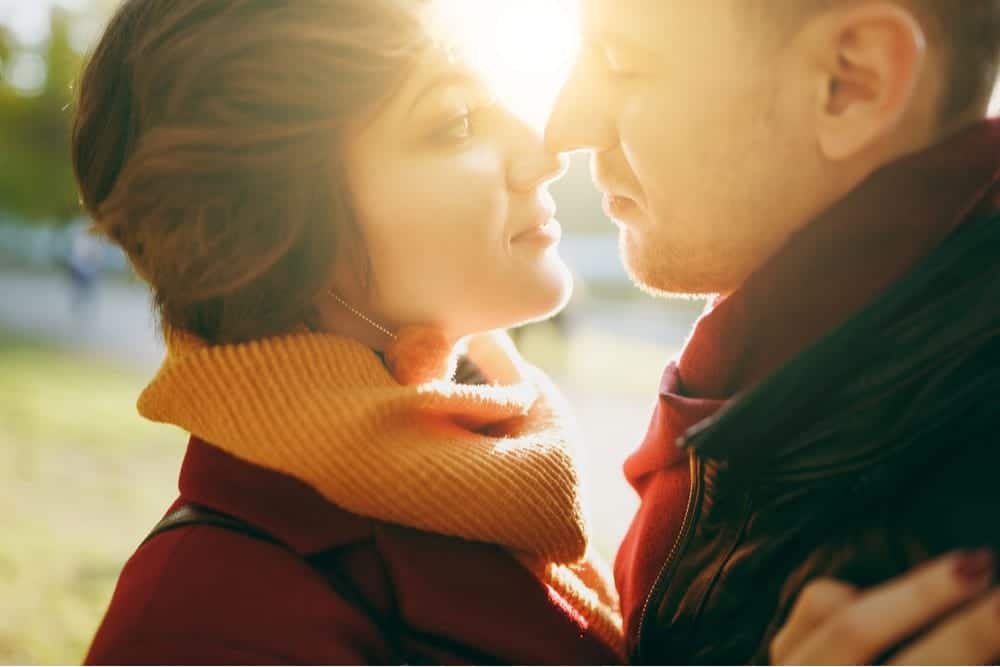 If there's one way to attract the Gemini man, it's through his endless imaginative mind. 
From December 1 until December 20, Mercury, the planet of information and communication will transit through the Gemini man's seventh house of partnerships and marriage in philosophical Sagittarius. 
During this transit, the Gemini man will be more open and interested in getting to know you on a higher, more spiritual and conscientious level. 
If looking to deepen the connection, start by stimulating his mind. The biggest turn off for the Gemini man in December 2020 is someone who doesn't know how or want to communicate. 
Sagittarius is a very playful sign, and Gemini men enjoy a good laugh too, so try to keep the conversations light and fun. Let all the heaviness of Scorpio season go. 
Read next: How to Melt a Gemini Man's Heart—Through Text Messages!
4. Celebrate Your Love
After all the release and surrender energy of the previous Scorpio New Moon in November, December 2020 is a time of celebration and adventure.
On December 15, the New Moon in Sagittarius ushers in a fresh cycle of optimism and new possibilities. Out of all the New Moons, this New Moon is most important for the Gemini man in regards to his romantic relationships. 
The New Moon in Sagittarius will highlight the Gemini man's seventh house of one-on-one relations, encouraging him to start a new chapter of celebration and unity with the one he is attracted to and loves. 
During this two-week lunar cycle, focus on acknowledging all the positive things unfolding in your relationship. Use the influx of joyful energy to manifest the love that you want. 
At the same time, be mindful that the Gemini man is more excited than usual, so he may be seen as overdramatizing at times if he's not careful. 
If this happens and you notice that the Gemini man is snappier or more egotistical than usual, kindly remind him that you are equals — there is no position of authority in love. 
Overall, December 2020 offers a promising opportunity to find and build love with a Gemini man. 
To attract a Gemini man in December 2020, focus on spending quality time together, help him stay on track, stimulate his mind, and celebrate your love. 
If you can do this, you are well on your way to attracting a loving Gemini man. I am sending you so much light on your journey! 
For those ready to dive deeper and start your journey to unconditional love with your Gemini Man, my guide Gemini Man Secrets is better than any daily, weekly, or monthly horoscope app you'll ever read. 
Instead of just giving you the basic knowledge of the Gemini Man, I share real-life stories and examples of women who have been where you are and now have the relationship of their dreams.
In this intuitive guide, I'll share with you my top secrets on winning the heart of the Gemini man. If you're ready to stop chasing the Gemini man, purchase Gemini Man Secrets here.
After you've purchased my guide, Gemini Man Secrets, take the free love and compatibility quiz to find out if you and your Gemini man are a match.
Let me know your results in the comment section below.
I look forward to hearing from you. 
Your sister and Relationship Astrologer,
Anna Kovach