It's Leo season with a Leo New Moon, and this means wonderful energy for the Gemini man. Air and fire blend well together. He also feels very comfortable to be himself, free and liberated with a vibrant mind… This puts him in the mood for love! Read on to find out more about how you can find yourself a new Gemini man this month.
How To Attract A Gemini Man In August 2021
1. Laugh Through The Insecurities
Many people assume Gemini is a happy-go-lucky, always positive and smiling type of person. This is only partly correct; the truth is that Gemini is so witty and extroverted that a lot of their 'perpetual stream of happiness' is a facade. They have some real insecurities and emotional issues deep down. 
Yet, the beauty with a Gemini is that they can give the illusion of being joyful and positive 24-7, and this makes them very loveable. They're also incredibly loyal and kind friends (and lovers!), so this is something to bear in mind this month. 
The Leo Sun enhances and amplifies these traits even more, and the Gemini man is coming out of his shell and feels free to show his emotional side and self. The reason for this, mainly, is because Leo and Gemini are very compatible… Gemini feels comfortable in such a dominant and 'yang' energy. 
Your first step to success and making him fall for you is to make a conscious mental reminder that Gemini loves upbeat, optimistic, high-spirited, and positive vibrations. Even a bit of superficiality and social fakeness is okay, so long as you keep a sunny disposition. 
Stay far away from moody or depressive vibes, and if you do feel low in energy or particularly nostalgic or sentimental, perhaps turn your attention towards artistic and imaginative outlets. 
If there's anything Gemini's post-sign Cancer can teach, it's that sensitivity doesn't just equate with emotionalism, it's also the intuitive, psychic, and imaginative sensitivities we feel and experience. 
2. Be Witty And Spontaneous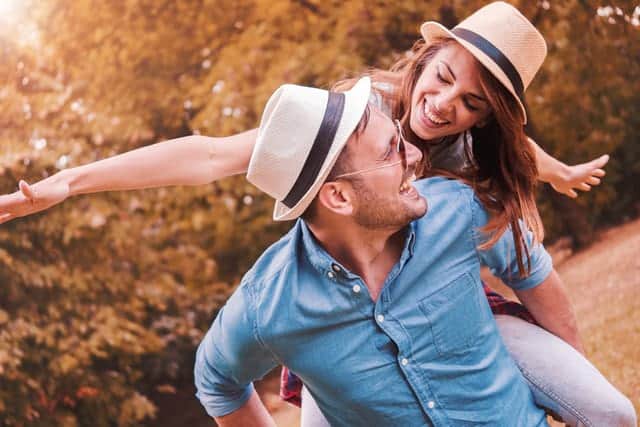 A witty mind and wicked sense of humor is called for while the Leo Sun is energizing us with life force and charisma. Vitality levels will be high while spontaneity, fun, games, laughter, and play are all on this guy's mind. 
Yes, Leo does bring out his ambitious side through his direct, willful, and purposeful approach, but this regal lion is known as king or queen of the jungle for a reason! Community and good old-fashioned play are favorite pastimes and leisure activities, and you must know by now that Leo loves to relax with friends and loved ones. This influence is with us until the 22nd. 
Gemini is of course ruled by Mercury, the messenger planet of communication. His mind is sharp, intentional, and curious. He is extremely perceptive and intelligent and likes to interact with others through the exchange of ideas and information. 
As Leo is ruled by the Sun, the center of our solar system, and associated with the heart- physically and metaphorically, this gives a loving heart-centered energy to unique cerebral and mental gifts. The Gemini man is thinking about the world and his place in it with greater compassion, empathy, and faith. Leo is a really positive influence on him.
Speaking of faith, don't forget that Leo brings the power of hope and true love – they are big believers in soulmates and finding someone compatible. Gemini may be frivolous and promiscuous when young, but, like Leo, this companionable sign becomes more grounded and mature in love when older. 
If you know how to balance and merge a witty and spontaneous vibe with something more grounded and mature, then you're onto a winner! Or should I say, you are the winner.
3. Stay Playful… With Some Depth
Leo is the deepest fire sign and has some unique traits that sets them apart from Aries and Sagittarius. It's true that Leo is incredibly playful and "child-like," fun-loving, and wild-hearted, however they're also passionate and deep. 
Leo has soul and this is something Gemini can appreciate even if they don't fully understand it. Thus, during Leo season this man will be looking out for a potential lover who knows how to alternate between light-hearted and romantic. Oh yes, a Leo Sun brings out Gemini's mushy and sensitive side!
If emotional or spiritual deep bonding isn't for you, connect in a deep way through stimulating conversation. Go for the intellectual and psychological spark. This will never fail you. If you are more romantically and soulfully-inclined, such as being a down-to-earth and sensual earth sign or an empathic and super-sensitive water one, play to your strengths. 
Just be mindful of Gemini being a cerebral ('aka' mental) air sign. When the Sun enters Virgo on the 22nd, this is a time of intellectual connection for sure. 
4. Be Quirky And Original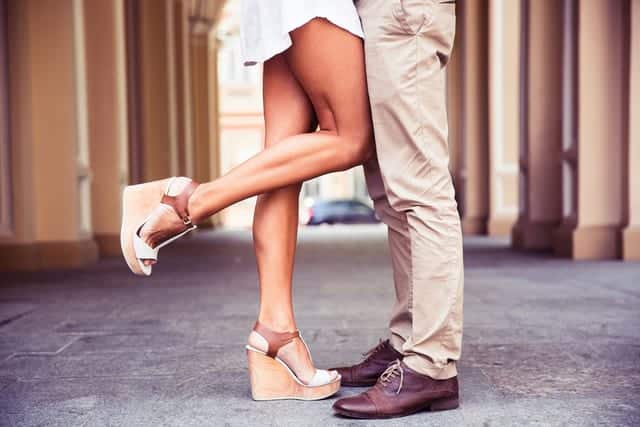 A Pisces Full Moon is affecting Gemini in a unique way. Pisces is mystical, musical, magical, and multi-talented – they're the dreamers, poets, psychics, and healers of the Zodiac. There is an ethereal and subtle magic about Pisces, the twelfth and final sign also known as the Old Souls. 
Gemini and Pisces aren't typically compatible, yet Gemini does appreciate the connection to the Arts, music, and the imagination that this spiritual fish brings. They're both also mutable signs, so there's a shared adaptability both can appreciate. 
You should align with your quirky, original, and metaphysically-minded self when the Full Moon comes, and for the time following. The Gemini man is on the lookout for something original, independent and magical, something and someone that inspires him and makes him wonder why he hasn't been immersed in self-mastery of a creative, artistic or musical talent. 
This is what really rocks his boat at month's end, and he wants his boat to be rocked! Potentially capsized for a deep-sea dive too….
Try not to get lost in superficiality or evasiveness though, and if you are born of water or totally self-sovereign and self-aligned to your talents, service, or true path, do take the lead. Gemini could do with some depth and spiritual intensity in his life – and don't be afraid of taking him there if this is your strength. 
5. Don't Take It Personally
Finally, always keep in the back of your mind that Gemini is emotionally aloof and detached. If he says something cold, harsh, or aggressive don't take it personally. 
In the heat of the moment, especially during a Leo Sun, or when it's the Full Moon in sensitive, emotionally intelligent, and empathic Pisces, he may feel a bit confused and low or irritable. It's not a reflection of you and realizing this can help to both of your growth, in addition to strengthening your connection. 
Sometimes in life we lead, other times we follow… Most of the time, balance and unity are called for. If you sense him getting a bit "weird," don't take it personally. 
Read next: 5 Obvious Signs That A Gemini Man Likes You
Final Thoughts & Key Astrological Transits
Use this month as a strong stabilizer and foundation to build a connection from. Leo's energies bring out Gemini's impulsive side, so he won't be committing to you this August. But this doesn't mean you can't show him how you shine and form a fabulous connection!
If you're looking for ways to grow your love with the Gemini guy to greater heights, then check out my guide Forever Love With A Gemini Man to find out how to sustain your love with him for all time!
Wishing you light, love, and all the luck in the Universe on your journey!
Your friend and Relationship Astrologer,
Anna Kovach