The Gemini man is feeling very grounded this May. It is Taurus season for most of the month, making him more in tune with his emotions and bodily wisdom. Usually, the general rule of Astrology is that hidden insecurities and weakness come to light in incompatible months – Taurus (earth) and Gemini (air) aren't the most compatible signs. But, following an Aries month and the Full Moon Lunar Eclipse on the 26th, there are some positive aspects in the stars… 
How To Attract A Gemini Man May 2021
1. Be Laid-Back
May is a laid-back and down-to-earth month. The energy in the atmosphere is all about being as chill and relaxed as possible, as it's Taurus season. Taurus is the modest and reliable, dependable and practical earth sign. 
Yet Taurus is also sensual, creative and artistically gifted. The Gemini man is not usually most compatible with Taurus, but he can appreciate a lot of qualities of the 'Bull' (Taurus' ruling glyph).
It's important you adopt a relaxed and stress-free persona. Be as optimistic but chilled as humanly positive. Try your best to see the positive in every situation, and don't stress or give into anxiety at anything. 
The second half of the month is actually Gemini season, and this amplifies the need for positivity. He's preparing for his birthday! And, as an older and wiser man, a birthday to him is a new cycle, it's another year where his professional and personal life can thrive. 
Whatever you do, don't give into unnecessary stress or pessimistic thinking. Even if you can sense the mood or vibe change slightly – as Gemini is prone to self-doubt and negative/pessimistic thinking himself – stay supremely positive. An optimistic yet serene outlook will set you apart from any competition or "potentials."
2. Think 'Festivals'
Because Taurus season is all about maturity and emotional bonds, the Gemini man will be thinking a lot about connection. Each season in Astrology affects us all differently. 
Whereas some men will be using the energy of Taurus to connect to their sensual and spiritual selves, the Gemini man is inspired and upbeat. His need for intimate friendships and bonds in his life are driving him to seek connection in anyone who can meet him on his level. For you, this means you should be aware of the following…
A Gemini man's self-identity is tied into social ties. But he will seldom admit it. He is independent and likes to keep an aura of independence and originality about him. The best thing you can do, therefore, is to appeal to his desires without letting on that you know exactly what he needs. 
Treat him like a VIP or star at a festival. Give him the joy and excitement, connection and intimacy he needs. Intimacy can be romantic or platonic, it is closeness, togetherness, and sharing an affinity with someone. 
Until the 20th, his focus is on emotional bonds and closeness. When the Sun enters his own sign on the 20th, he is feeling more high-spirited and passionate – he has much more energy and vitality. There is opportunity for deep and meaningful conversation and pleasurable, upbeat connection all month, however. Treat this month like you're preparing for a festival: get in the festival spirits! 
3. Express Yourself Musically
Sing, play some music and dance, or pick up your instrument and smash it! (Metaphorically, not literally.) This is the time to show off a little. Not too much, but any "wow" factor you may have can be shown. Even if you don't play an instrument or sing like a star, you can still get his spirit soaring with musical expression. 
Be spontaneous yet thoughtful in approach. May is the time for creativity and artistic gifts to shine, and to be shared. You will give him a pleasant surprise if you start to move your body and let sweet sounds fly out of your mouth. Music is a healer and the Gemini man loves freedom of expression. 
You feeling liberated to express yourself will also make him feel more comfortable. Taurus season connects everyone to their bodily wisdom and instincts. This guy will truly appreciate any sign from the universe ('aka' via you) that he is free to be self-expressive. 
Sometimes we just need reassurance, external confirmation from a friend or kindred soul (or potential lover!). It doesn't matter how well you know each other and how far along in your connection you are, dancing or singing will make him smile. And, it will remind him of the power of human connection, spirit, and positivity! 
4. Share Your Dreams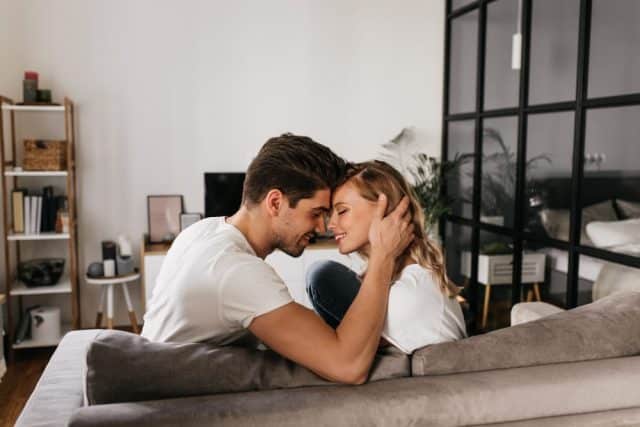 One way to win his mind and heart is to share your dreams. There is a Full Moon Lunar Eclipse in fiery and compatible Sagittarius (26th). This is lighting up our need to think "visionary" and see the "big picture." 
Idealistic dreams and intentions, beliefs relating to the higher mind or spiritual ideologies, and anything in tune with dreams that positively influence, educate or empower the collective are hot topics. 
It's okay to talk about your dreams and ambitions with gusto, as this guy will be more than happy to listen. While the world may be in chaos, there is a visionary light on for those who wish to "tune in." A Lunar Eclipse is a powerful celestial event with a powerful celestial vibration, there's no shying away from your true self. The Gemini man knows this intuitively. Overall, speak freely and openly about any big plans you may have, or about ideas rooted in maverick and innovative tendencies. Don't play small!
Don't downplay your boldness, courage, inner fire, or passion in the fear that it may not be received well. Gemini is highly self-expressive, a unique individual, optimistic and courageous, and original-minded himself. He has no problem listening to idealistic dreams, or things that may be "out there." 
5. Intelligence Is Key
Intelligence is key. One trait both Taurus and Gemini have in common is intelligence. When the Sun is in Taurus, express your intelligence in an earthy and grounded way. Think 'wise woman,' or 'wise man…' Like an ancient oak, our roots are connected to the earth's, and this is where wisdom arises. 
Taurus knows that there is an ancient and primordial power within the earth's energy field, and that we are further a part of it. Gemini may not be an earth sign, but he is intuitive and intelligent. So, he can feel things and use the information and knowledge he's gathered with his logical mind to put together wisdom. 
In other words, this man is knowledgeable in a range of topics. He's wise, perceptive and bright and he's seeking similar qualities in a partner. In the latter of the month when the Sun enters Gemini, his intelligence is more in harmony with his cerebral and airy ways. Don't be scared to be flirty, innovative and use mental rapport to make your interests shown. 
Read next: 5 Ways to Show a Gemini Man You're Interested (Without Pushing Him Away)
Final Thoughts & Key Astrological Transits
May is a good month for love and starting, or strengthening, a new bond. The Gemini man is feeling grounded but upbeat, he's in tune with his inner spirit and core beliefs and is happy to talk about them. 
Interesting and intelligent conversation combined with emotional maturity is key this month. If you aren't familiar with the ins and outs of this adaptable and dual-natured sign, be sure to check out the Gemini man secrets!
Do you have an Gemini man in mind that you'll be using these tips and tricks on this May? Let me know in the comments below! I love reading stories from you all.
Wishing you light, love, and all the luck in the Universe on your journey!
Your friend and Relationship Astrologer,
Anna Kovach
---
---